Featuring veteran actress Sheila Hancock in the performance of her career, Edie is an inspiring film set in Scotland, which premiered at the Edinburgh International Film Festival and goes on release in Ireland this week.
At the tender age of 83 and against her daughter's wishes, Edie (played by Hancock) attempts to fulfill a life-long dream she long thought impossible - to climb a demanding mountain in the Scottish Highlands.
As part of her preparation for the film, Hancock, who is in her eighties, had to train for the physicality of the role - which not only involved climbing a 730 metre high mountain in Scotland but also rowing, cycling and camping in the Scottish Highlands.
Ahead of the film's release, Irish writer Elizabeth O'Halloran talks about her experience writing the screenplay.
It was late 2010 when I was first approached to work on Edie. I was very drawn to the idea of an older woman wanting to set out on a journey in her later years. At the time, there were very few significant older female characters onscreen. It seemed like once a woman had passed forty, no-one was interested in what they might have to say. I had just seen Séraphine with the amazing Yolande Moreau and had been struck with how rare it was to see a character like hers in cinema – particularly by a scene of her bathing, the folds of her imperfect body catching the moonlight.
The more I explored Edie's character, through several drafts, the more I realised that regret was the theme of the film. Regret at any age is such a powerful emotion - things we didn't do, things we didn't say; the things we would take back if we could. I had frank conversations with older women who described how they didn't feel old; that it sneaks up on you, the years go by so fast and your body starts to let you down.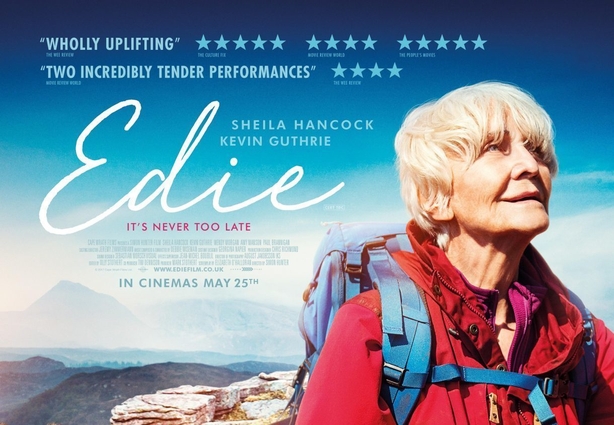 By the time we meet Edie in the film she has already lived for eighty years – that's a lot of back story. I wrote extra monologues and diary entries in her voice to get a sense of it, even though they would never end up in the screenplay. Each new draft would begin with script development notes from the director, producer or others involved in the development process. You get used to seeing the story as malleable. One benefit of a slow development process is that the script can rest in between drafts while you work on other projects and when you pick it up again, you can see it with fresher eyes.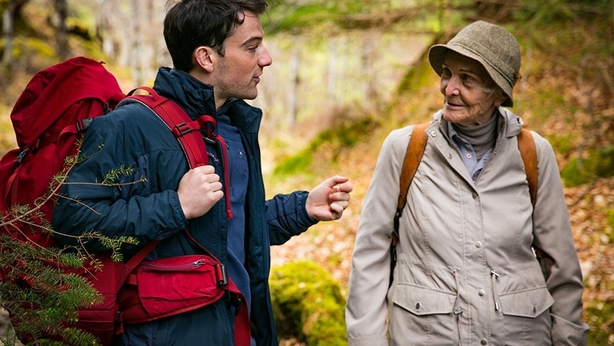 Regret at any age is such a powerful emotion - things we didn't do, things we didn't say; the things we would take back if we could.
Edie had so many locations for a low-budget movie – a lot of them exteriors in remote locations with unpredictable weather - that filming was especially gruelling for the crew and the actors. Through it all, our lead, Sheila Hancock, who was 83 at the time of filming, brought such extraordinary energy to the role. Not only did she and Kevin Guthrie, who plays Jonny in the film, camp in the Highlands during filming but did so while delivering two very touching and naturalistic performances.
At many points along the journey of this film, we wondered if we would ever get there. For me that's the most difficult part of making independent films - keeping faith. Even though the equipment to make a film has never been more accessible it has probably never been harder to fund a film like Edie. We are very aware of how lucky we are for a film of this size to get a wide release across cinemas in the UK and Ireland. It has been the best experience to bring this film to an audience and to hear people say that they find it uplifting and inspiring in some way. Then all the hard work is worth it.
Edie opens in cinemas across Ireland on Friday 25th May. Read Paddy Kehoe's review here