We're celebrating the 20th anniversary of Irish literary journal and publishing house The Stinging Fly with a selection of extracts from classic stories, introduced by the editors of the new anthology, Stinging Fly Stories.
Below, Declan Meade introduces an extract from Andy Warhol by Keith Ridgway first published in The Stinging Fly Issue 20 Volume Two, Winter 2011.
---
Keith Ridgway first had a story in the magazine in 2001. This one came ten years later when we were putting together a special New York-themed issue. The narrator, a young gay Dubliner in New York, berates himself for being stupid at every opportunity, but we're rooting for him all the way, as he fumbles towards a better understanding of who he is and what he wants.
---
I am standing still, smoking a cigarette, staring at Marilyn Monroe. This is Dublin. In the mid-1980s. I am waiting outside the Gay Men's Health Clinic, or whatever it's called, on Haddington Road, off Baggot Street. Marilyn is looking at me. And I'm looking at her.
And I am walking with a semi and a cigarette through the Upper East Side of New York City. And it's a few months earlier. And I am staring at Andy Warhol, wondering if that is Andy Warhol, if it is really Andy Warhol.
I'm twenty. In both places, all the time.
Marilyn is huge, on an advertising hoarding, sitting or half-lying, her head and shoulders thrown back, her legs stretched out, chest pointing upwards, one hand touching her hair. She's wearing a one-piece swimsuit. She's smiling a big sweet smile, and her legs are long and her body is perfect, and her face is beautiful and she is looking at me like I'm beautiful too. The picture is black and white. Except for Marilyn's lips, which have been touched up in blue. She has blue lips. They match the label of the beer bottle that sexy, dead Marilyn is advertising with the slogan 'SOME LIKE IT COLD!'  
And there I am, smiling under a dollop of sunshine in New York City, so pleased with my clever self, my skin so warm, doubling back to stalk Andy Warhol, and approaching him when he stops outside a fruit store and stares at a crate of oranges. I walk straight up to him like New York is mine as much as his, and he catches a glimpse of me and we're eye to eye.
—Excuse me. Mr Warhol?
I'm staring at Marilyn and thinking about necrophilia. Maybe advertisers know us better than we know ourselves. I wonder what my interest in necrophilia amounts to. And I wonder, as I stand there smoking my cigarette, waiting to go into the clinic, putting it off, I wonder again about New York. And I number my fears to myself, and I know that death is in the wrong place. And I know that there are things on the list that should not be there. And that the list is too long and too stupid. And I wonder whether there is, in the prospect of death, a place to shelter from being alive. I wonder about that, in all seriousness, I do. Look at me. With my wispy beard and my Dublin coat and my head to one side, wondering. Like I am the only person in the world. And I wonder if there is a way of talking about this that does not involve me. And there isn't.  
—Hi, he says. Brightly. With only the most minor of hesitations. I think he looks old. He's in slippers, house-shoes, something like that, and he has a stack of magazines and a string bag and yellow baggy trousers like pyjama bottoms, and a blue jacket, also baggy. And he has his silver hair and his glasses and he is about the same height as me. And there is something about him that makes me feel tentatively happy and I don't know what it is. He smiles and looks in my eyes for the briefest of moments before looking elsewhere—at my nose, my throat, my shoulder—shyly. Maybe it's that.  
—Can I have your autograph?  
I don't know why I've asked for his autograph. It's because I can't think of anything else to ask him. I think I should ask him how he is, if he'd like an orange, if he'd like to go for a walk, have a coffee. But I am stupid. I don't even have a pen on me.  
—Sure, he drawls. Let me write it on one of my magazines. These are my magazines. You can have one.  
—That would be great. Thank you. I don't have…
—I have a pen. Oh my.  
I don't know what the 'oh my' is for. He rummages for a pen, comes up with a big black permanent marker. I want to make conversation. But I am tongue-tied. I want to ask him about film, art, the twentieth century, New York, beauty, love, car crashes, death, but I just stand there dumbly and he glances at me.  
—Oh my. I'm doing. Oh there. Okay. Let me see. It's warm today.  
—Yeah. It's lovely.  
—Oh. Where are you from?  
—Ireland. Dublin.  
—Oh my. I'm from Pittsburgh. It's near there.  
He mumbles that last bit, and I spend a couple of seconds trying to untangle it, but I'm pretty sure that's what he says. And meanwhile he's writing his name across a copy of Interview with Stevie Wonder on the cover. And I'm saying nothing, because I am stupid.
—There you are. I make this magazine, you can have this.  
—That's really great. Thank you so much.  
—You're welcome.  
And I think of something to say.  
—This is a good day for me. I just got a job. My first job in New York. And now I meet you.  
—Oh that's so great.  
—So thank you.  
He smiles at me again. And he flicks his eyes for one last instant onto mine.  
—Thank you for asking.  
He shuffles off. I light another cigarette and I look at his name and I'm smiling, and I mouth 'Thank you for asking' to myself, as if it's the nicest thing anyone has ever said to me. And I decide that New York will make me, and that I will be open and warm and happy here, changed, and I will live in the city and the city will live in me and I will welcome everything and I will be fearless and alive.  
But I am twenty. And stupid. The two do not necessarily go together, but I happen to be both.
Extract taken from Stinging Fly Stories, edited by Sarah Gilmartin and Declan Meade, published by The Stinging Fly Press.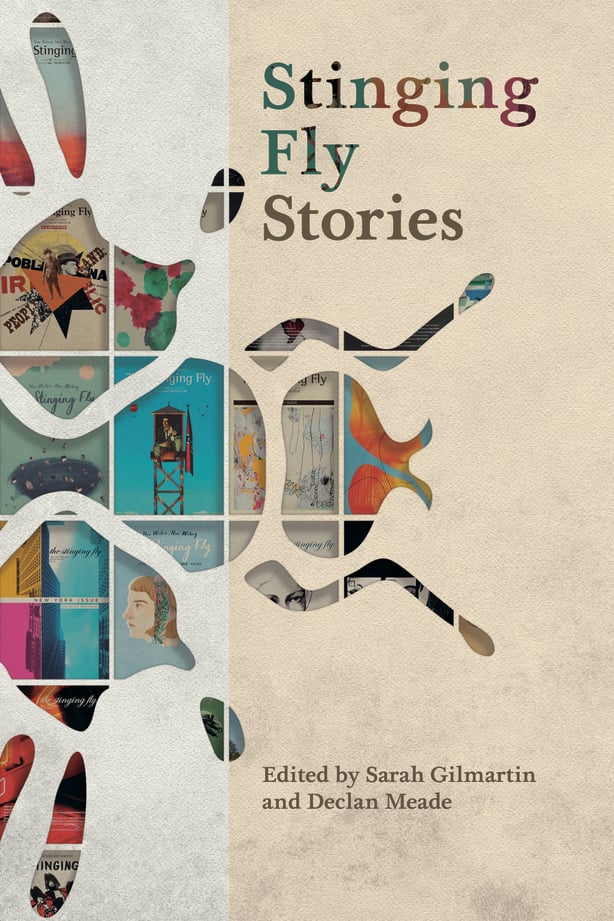 About The Author: Keith Ridgway is a Dublin writer currently living in London. He is the author of the novels, Hawthorn And Child, Animals, The Parts and The Long Falling, and the short-story collections, Never Love a Gambler and Standard Time.