We're celebrating the 20th anniversary of Irish literary journal and publishing house The Stinging Fly with a selection of extracts from classic stories, introduced by the editors of the new anthology, Stinging Fly Stories.
Below, Declan Meade introduces an extract from Finishing Touch by Claire-Louise Bennett, first published in The Stinging Fly, Issue 29 Volume Two, Winter 2014.
---
I first heard Claire-Louise read this story at an event she did with us as part of Dalkey Book Festival in June 2012. Afterwards I asked her to send it to me for the magazine. The story was my first encounter with the solitary female narrator of Pond, Claire-Louise's extraordinary, genre-bending hybrid of a book, which we eventually published in 2015. Unusually in 'Finishing Touch', the narrator is in party mode, 'quite determined to host a low-key, but impeccably conceived, soiree'. Pond has rightly received lots of international attention and has been widely translated, most recently into Danish and German.
---
I think I'm going to throw a little party. A perfectly arranged but low-key soiree. I have so many glasses after all. And it is so nice in here, after all. And there'll be plenty of places for people to sit now that I've brought down the ottoman—and in fact if I came here for a party on the ottoman is exactly where I'd want to sit—I'd want to sit there, on the ottoman. But I suppose I'd arrive a little later on and somebody else would already be sitting upon the ottoman very comfortably, holding a full glass most likely and talking to someone standing up, someone also holding a full glass of wine, and so I would stand with my fingertips upright on a table perhaps, which wouldn't be so bad, and, anyway, people move about, but, all the same, I would not wish to make it very plain just how much I'd like to sit there, on the ottoman—I certainly wouldn't make a beeline for it!—no, I'd have to dawdle in and perch upon any number of places before I'd dare go near it, so that, when finally I did come to sit on the ottoman, it would appear perfectly natural, just as if I'd ended up there with no effort or design at all.
Howsoever, I am not, and never can be, a guest here, though in fact taking up the rugs and changing everything around and putting the glasses in a new place—two new places actually, there are that many glasses—does make it all quite new to me, and I have stood here and there sort of wondering what it was all for, all this rearranging, and it seems to me I must be very determined—it seems to me my mind is quite made up about who's in and who's out. With everything changed and in new places I can say to myself, no one has been here yet, not a soul—and now, I get a chance to choose, all over again—I must be very determined after all, to make things fresh and stay on guard this time. Yes, I get a chance to choose all over again, and so why not make use of such an opportunity in a very delightful way and throw a little party, because it is perfectly clear to me now who I will invite and who will not know a thing about it—until after perhaps, there might be some people who were not invited who might come to know a thing or two about it afterwards.
And that's just fine, that's fine by me. After all, isn't a party a splendid thing not only because of the people there but also because of the people who aren't and who suppose they ought to be? No doubt about it, there'll be a moment, in the bathroom most likely—which will naturally exude an edgeless, living fragrance because of the flowers I picked earlier from the garden—when I feel quite triumphant for having developed the good sense at last to realise that people who are hell-bent upon getting to the bottom of you are not the sort you want around. This is my house—it doesn't have any curtains and half the time half the door is open, that's true. The neighbour's dog comes in, that's true too, and so do flies and bees, and even birds sometimes—but nobody ought to get the wrong idea—nobody ought to just turn up and stick a nose in! I wonder if it'll become wild or whether people will stay in range of tomorrow and leave all of a sudden around midnight. I wonder actually if anyone will ask what the party is for. Because of the summer I'll say. It's because of the summer—this house is very nice in the summer—and that'll be quite evident to anyone who asks. Yes! It's for the summer, I'll say, and that'll take care of it.
And sure enough there'll be martinis and Campari and champagne and bottle after bottle of something lovely from Vinsobres. And beautiful heaps of salad in huge beautiful bowls. Fennel and grapefruit and walnuts and feta cheese and all kinds of spread-eagled leaves basking in oil and vinegar. Because of the summer! Can't you see! No doubt there'll be some people who will be curious and will want to take a look upstairs—and perhaps I won't mind at all but I shan't go with them unless, unless—no, I shan't go with them no matter who they are. Sure, I'll say, over my shoulder, go on up and take a look. Be my guest. And, then, not long after they've come down and made this or that comment, I'll find some reason to go on up there myself—I won't be able to help myself—I'll want to try to see what it is they saw I suppose.
I wonder who out of everyone will sit on the ottoman? Well, if you must know, that is not a spontaneous point of curiosity and I don't wonder really because in fact I already possess a good idea—a clear picture actually—of who will sit upon the ottoman. Oh yes, a lovely picture as clear as can be. And as a matter of fact it might be the case that this vision preceded my fantasies about being a guest here myself and artlessly contriving to sit on the ottoman beneath the mirror—I'd go further and say the vision, the premonition if you will, of who exactly will sit on the ottoman very much instigated my fantasy of doing just the identical thing. What kind of a calamity would it now be if as it turned out the person I have very much in mind does not in fact sit upon the ottoman but leans in the doorway, for example? Just leans against the door frame and prods at the door jamb, actually. Would it appear so very eccentric if I suggested to them that in fact the ottoman is a very nice place to sit? Well of course it would, it would be very eccentric, and my friend, and by the way I don't even have this woman's phone number, would understandably feel a little unnerved that I'd singled her out in this way—in this strangely intimate way. Of course I could devise some kind of game that included everybody and involved me appointing each person a place in the room—that could work—that would work—but it would be stupid, even if they thought it was sort of charming and zany I would know it was absolutely bogus and stupid, and how would I live with myself for the rest of the night after that exactly? Still, despite all that, despite how fraught this can all become, I am quite unperturbed—I'm determined you see, quite determined to host a low-key, but impeccably conceived, soiree.
Extract taken from Stinging Fly Stories, edited by Sarah Gilmartin and Declan Meade, published by The Stinging Fly Press.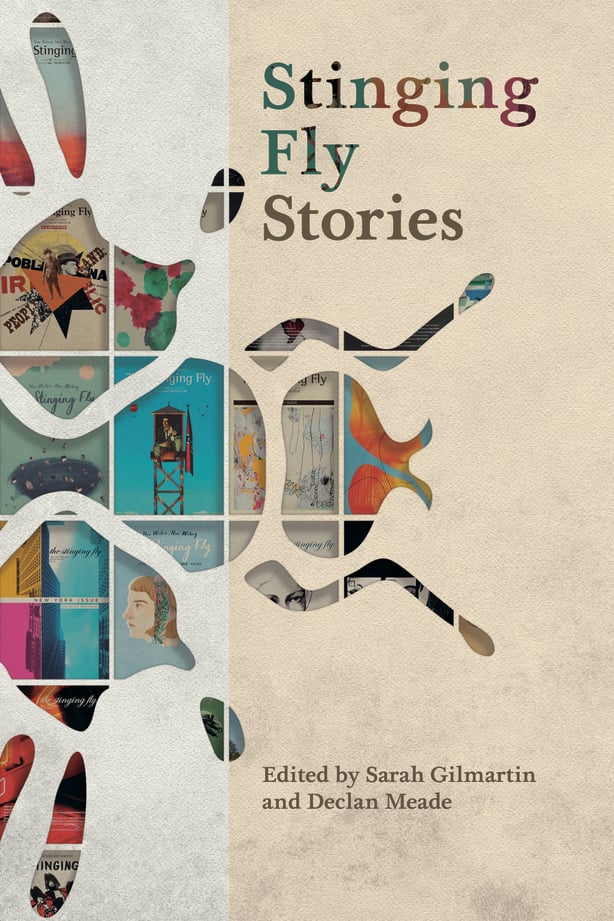 About The Author: Claire-Louise Bennett has written fiction and essays that have appeared in various publications, including The White Review, gorse, Winter Papers, The Irish Times, The New York Times, Harper's, and Frieze Masters. Her first book, Pond (The Stinging Fly Press, 2015), has been published in thirteen countries. It was shortlisted for the International Dylan Thomas Prize in 2016.