RTÉ Radio 1 has today announced that it will host the inaugural RTÉ Radio 1 Folk Awards at Vicar Street on October 25th this year, with the event being broadcast live on RTÉ Radio 1 on the night.
The RTÉ Radio 1 Folk Awards will be the first dedicated folk awards held in Ireland, and will be presented by John Creedon and Simply Folk presenter Ruth Smith.
Nominees will be announced in September, with nine awards categories celebrating the best in Irish folk music, including awards for best traditional folk ballad, best group and best soloist, covering the musical spectrum from indie to folk artist and beyond. The shortlist will be selected by a judging panel of 40 people, among them musicians, promoters, broadcasters, journalists, bloggers and venue owners. 
"From my years presenting music programmes and presenting the Fleadh Cheoil," says John Creedon, "the standard of song writing and musicianship has never been as high. I find this very rewarding to see every year new people coming forward all the time, with the same enthusiasm. There is a confidence there among young musicians and songwriters that maybe we didn't have in the past. Given the recession we've had, people have had time to strum guitars, learn to play guitars and write songs and there's a very strong wave of young singer songwriters, and thankfully we've some of our legends around as well. I think folk music in Ireland is as strong as it has ever been, and that needs to be acknowledged".
Lifetime Achievement and Hall of Fame awards will celebrate legends of the Irish folk world, while the Best Folk Album of the Year award will be chosen by RTÉ Radio 1 listeners through The John Creedon Show and Simply Folk with Ruth Smith.
Speaking at the Folk Awards launch, RTÉ Group Head of Arts and Culture Ann-Marie Power said "RTÉ aims to put arts and culture at the centre of everything we do, and Irish folk music is at the heart of this country. Renowned across the world for our songs, they are the perfect vehicle through which to tell the story of Ireland throughout centuries. The RTÉ Radio 1 Folk Awards recognise the unique place in which music is held in our culture and the talent of our artists and performers."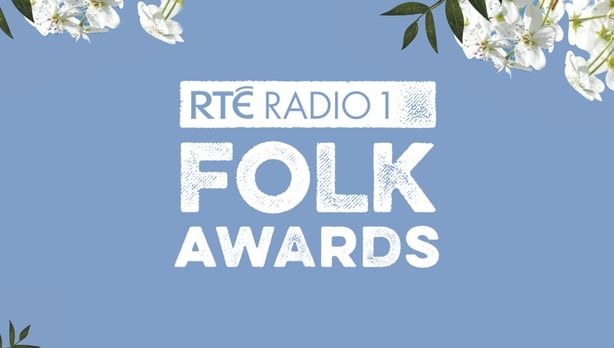 "As presenter of Simply Folk for the past year," said Ruth Smith, "I've seen the appreciation and the appetite from folk enthusiasts and artists alike for this platform dedicated to sharing and uncovering folk music, old and new, from Ireland and abroad. Today's launch shows a further commitment by the station to showcase and honour the richness and diversity of folk music talent in this country. We must thank the custodians of Ireland's folk music and song who have maintained it through the centuries and handed it to a new generation of artists, collectors, songwriters and singers. The future of Irish Folk is exciting".
In addition to the Vicar Street event, RTÉ Radio 1 will produce five separate folk music documentaries, which will be broadcast in the run up to the awards night.
Find out more via the RTÉ Radio 1 Folk Awards website.