Galway singer, songwriter and musician Ruth Smith brings a wealth of knowledge and enthusiasm to the airwaves each Saturday night, as the host of RTÉ Radio One's Simply Folk.
This summer, Ruth (also a member of acclaimed vocal trio The Evertides) can also be seen onstage in the cast of Once: The Musical, the Tony Award-winning stage adaptation of the Oscar-winning movie, currently playing at The Olympia, Dublin.
Music:
I'm bowled over by the amount of stellar debut offerings from Irish artists in recent months. Keep an ear out for 20-year-old Katie Gallagher from Ballymahon, Co. Longford. Her debut single Two Runaways is really beautiful, showing genuine songwriting and vocal talent. I'd also recommend Kildare lady Blaithín Carney's debut single Rome:
Also: Cork man Conor O'Sullivan's second album The Inbetween is on repeat at the moment. It's a wonderful collection of songs, with impeccable musicianship.
Book
I'm a big fan of Galway author Nuala O'Connor. Her novel Miss Emily follows the story of 17 year-old Dubliner Ada Concannon who ends up in Amherst, New England, in the 1800's as a housemaid for the Dickenson family. Ada becomes a close ally of the gifted middle child, Emily; they were born on the same day, they share a sense of divilment and a love of baking. A gorgeous insight into the clandestine personal life of poet Emily Dickenson and Ada's big hearted journey into womanhood.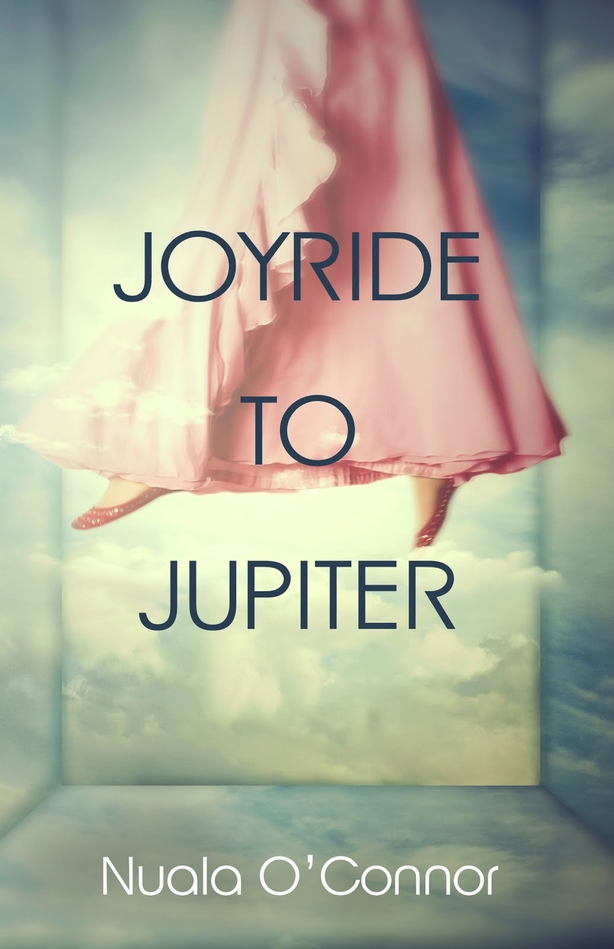 Nuala has just released a collection of short stories, Joyride to Jupiter, which I'm looking forward to diving into. The economy and keen observation of her writing style makes her a true master of the short story.
Film
20th Century Women, directed by Mike Mills - I loved everything about this movie, the themes, colours, music, clothes and the superb performances from the whole cast. Annette Benning is on fire as Dorothea Fields, a determined single mother in her mid-50's raising her adolescent son, Jamie. It's set in 1979 in Santa Barbara California, a time and place brimming with cultural change and rebellion. Dorothea enlists the help of two younger women to help with Jamie's upbringing, and the intricate human relationships that flow through this story are a joy to watch.
Play
I was part of the cast of THISISPOPBABY's fabulous show RIOT last year and it's brilliant to see them back again this summer in Vicar Street, with a run of 10 shows from 6th-15th July. I highly recommend getting to see this show. It's a special night of high octane performances and inspired entertainment.
#RIOTDublin @Vicar_Street: a massive technicolor triumph for @thisispopbaby. Bring all your friends, bring your mother, go again and again. pic.twitter.com/F57CfuYgrv

— Tom Creed (@tomcreed1980) July 6, 2017
My fellow Evertides and I are having a busy summer of theatre work, Alma Kelliher is composer/sound designer and performer in RIOT, along with my other Evertide sister Ruth McGill who's starring in Jimmy's Hall in the Abbey, which starts it's run in Carrick-on-Shannon Community School in Leitrim before coming to Dublin. It's wonderful to see our National Theatre starting a run outside the capital.
TV
The Handmaid's Tale is my weekly TV date on my day off. It's a stirring and stark retelling of Margaret Atwood's totalitarian society novel; thankfully the artistry of the cinematography and lighting makes everything look like a Vermeer painting and the excellent music choices help in some way to balance out the brutality of the storyline, which is frighteningly too close for comfort at times.
Gig
I was at Agnes Obel in the Olympia last month, and it was a brilliant night of atmospheric folk. I got to the Doolin Folk Festival on the Sunday and it was a great day of music and a scorcher of a day in West Clare. Lisa Hannigan was her usual luminescent self, and Canadian folk group Le Vent du Nord finished off the festival in style. It'll be a busy summer of shows with Once, so I'm looking ahead to September/October for some gigs. Ruth, Alma & I have our tickets booked for Norwegian powerhouse Susanne Sundfør in the Sugar Club on the 7th of October – for an Evertides reunion night out!
Art
I love the work of painter and printmaker Colm Mac Athlaoich. His exhibition Traveling without Moving is running at the moment in Pallas Projects, Dublin.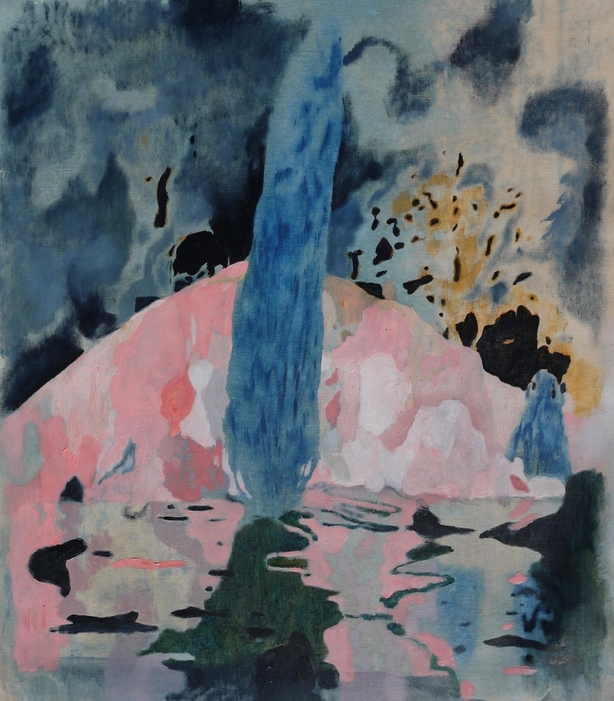 Gallery Hours: Thursday 6th – Saturday 8th 2017, 12–6pm
Radio/Podcast
With work hours being all over the shop at the moment, I'm delighted I still get to hear my favourite radio shows on listen back and podcast. Lyric must haves are Vespertine with Ellen Cranitch and The Blue of the Night with the wonderful Carl Corcoran, who'll be missed as he moves to pastures new. At home, we have Folk Alley online radio on the go most days, a great selection of folk music across the board. A Podcast that I love to dip into is Song Exploder, where musicians take apart their songs, and piece by piece, tell the story of how they were made.
Tech
The Sonos home sound system has been a revelation. Music piped through the house morning til night, put on timer, as a wake up call, and you can choose from online radio to playlists stored on Spotify and iTunes. It's the business! Also: Tunepal is a great little app for Trad musicians on the hunt for the names or sheet music of tunes.
The Next Big Thing
One word. Síomha. She is the real deal, making her music, her way. I was knocked out when I saw her live a few months ago. The voice, the guitar skills, the control and confidence. Expect great things from the Clare lady. Up the Banner!!!