When one hears of a memoir about life on a traditional Irish farm, it conjures up images of a bygone era. However, The Cow Book is planted firmly in modern times and is an unflinching look at the realities of farming. It will be a revelation to many as the Irish farm has long ago lost its place in the forefront of national experience.
Author John Connell is not unsentimental. He does muse on his family's connection to the land, Celtic myth and his own emotional reaction to the cycles of birth and death. But he does the hard physical toil as well - putting in long hours of gruelling work for a business that only just pays for itself. This book is an explanation of why he wants to do this.
Connell came back to his family farm in Longford after stints as one of the latest waves of Irish emigrants. He worked in both Canada and Australia, and had been a journalist and film maker, but he came to the conclusion that neither city life nor the media world was really him. We learn later in the book about what drove him back.
Working with the cows, he uses his experiences to make us think about their crucial place in world history. Connell points out how the cow changed the human diet and fuelled migration around the globe. He also cites its use as a symbol in cultures as diverse as ancient India, medieval Spain and the American Wild West, as well as our own Táin Bó Cúailnge, or Cattle Raid of Cooley. Hitler's experiment to bring back the ancient breed of Auroch is one of many interesting stories gathered here.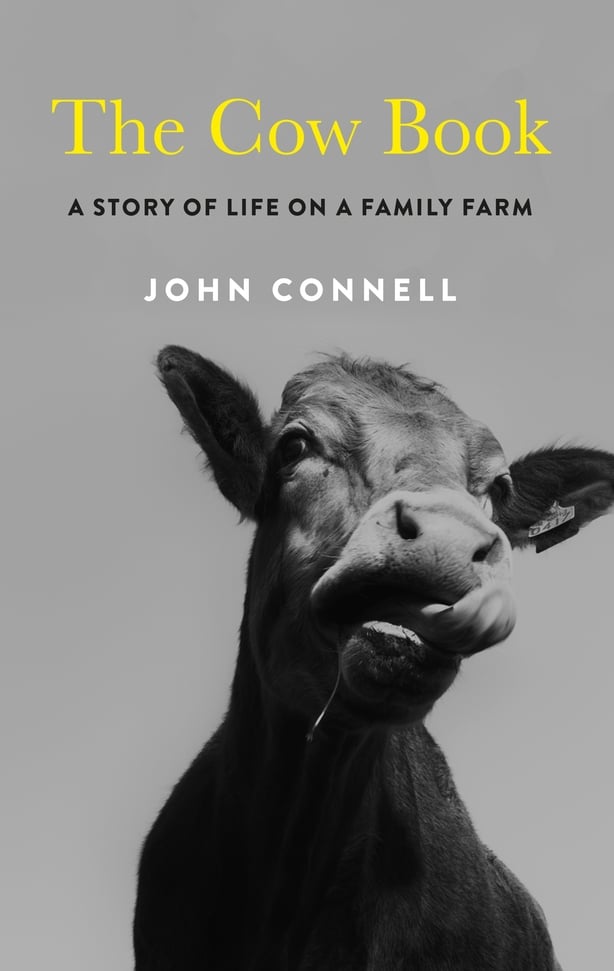 The author has moved back in with his father and mother and is helping out on the farm. He brings us through his first experience of delivering a calf and struggles to keep animals alive and safe from diseases many of us will never have heard of, such as scour, bloat and orf. He makes mistakes, and things go wrong that are not his fault, which leads to rows with his father. This is one of the recurring themes of the book and we are given a clear picture.
Much of the book seems set in a timeless Irish landscape, and it is almost jarring when we tells us about Googling to get advice on symptoms of an animal disease, going to the gym or getting acupuncture treatment for work injuries. This is a modern book about traditional farming and we also get a new take on old beliefs – he sees The Angelus in terms of meditation or mindfulness.
To say people are the poorer for losing their connection with nature is hardly new. But there is something compelling in this narrative and it is a timely book, which is a good thing to say about a new publication. Farming is a crucial industry and it is facing an uncertain future, with Brexit and new world trade agreements. This, on top of all the upheaval the industry has seen in recent decades. Some parts of rural Ireland are facing chronic problems of depopulation. This is story about someone who made a go of being an Irish farmer in the 21st century, and it is a fascinating read.
Read an extract from John Connell's book here.