If you're someone who reckons that books find people just when they need them most, then there's plenty of proof to be gathered here.
If that all sounds too fanciful, well, perhaps Don't Skip Out on Me will change your thinking.
Five novels in, Richmond Fontaine frontman-turned-forager-in-fiction Willy Vlautin may have written his best yet.
Anyone who lives with 2010's Lean on Pete will know that's really saying something.
A story of high hopes, day-in-day-out despair and the people who do their best to make you feel more of the former than the latter, Don't Skip Out on Me brings us into the world of Horace Hopper, a 21-year-old on a quest for greatness.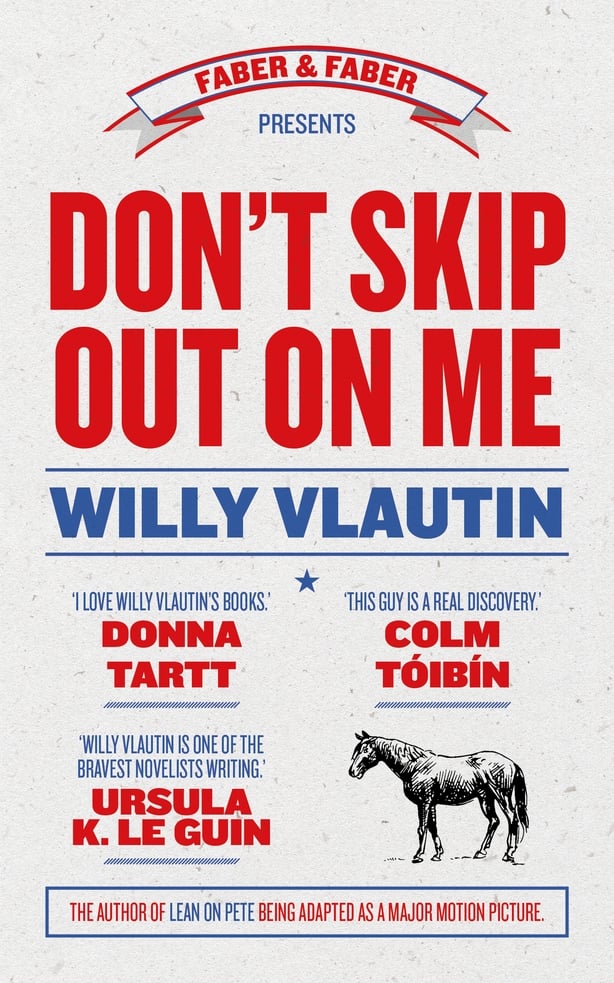 Living out on a Nevada ranch with surrogate parents Mr and Mrs Reese, Horace has mind made up on a professional boxing career - a way to prove his worth to the world and hide his Native American heritage by reinventing himself as a future Mexican champion called Hector Hidalgo.
Like the rest of us, the fight of Horace's life is the one in his own head.
With his tidy prose, Vlautin takes us through Horace's bouts on both sides of the ropes and gets under your skin in every chapter as you worry with the Reeses about what's going to happen to the young man from one hour to the next.
He can take a beating, but his heart is made of glass.
Drying the pages in front of the fire could be a regular occurrence.
This odyssey through the Sagebrush state, Arizona, Colorado and down to Mexico flows beautifully, with every character suggesting that Vlautin made the best of all the hours between all the gigs he has ever played.
To marry one vocation to the other, there's also a companion album to soundtrack Horace's travels.
As with Lean on Pete, we should be seeing Don't Skip Out on Me in cinemas before too long.
But the film will have its work cut out to better the one that's playing in your mind while reading.
Make your way to the best seat in the house.