It may have been the comeback year for the paperback, but for Liz Meldon, owner of The Rathgar Bookshop, business in 2017 has been so bad that she's considering closing her doors after 27 years in the trade.
She spoke to Sean O'Rourke about the stark reality she is now facing.
"Book sales have certainly fallen... (people) are now saying yes, actually we do buy online. I think online sales are huge and are growing. I read all these pieces myself about book sales being on the up and up. I personally don't see it."
Liz pulls no punches when it comes to what she thinks people should do. If they want to protect the sanctity of the bookshop, they must buy local.
"If people want a bookshop, it's very simple. They have to shop in a bookshop… Even though it might be very easy to buy online, then you have to think, transcend the situation and say, well if I buy online all the time, there aren't going to be bookshops."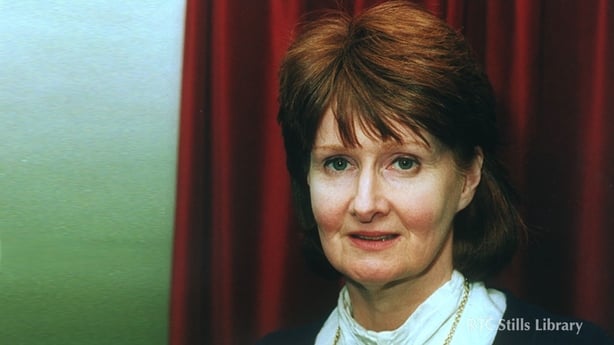 Liz says what her bookshop provides is so much more than just commerce. She describes her shop as a little community hub, providing places customers can sit and have coffee, buy plants and even make jewellery. Liz has also hosted an impressive number of author events with the likes of Jennifer Johnson, Fintan O'Toole and Eavan Boland.
"They have been terrific. It's just so lovely for customers to meet authors and it just brings the whole world alive. It's about what happens in a bookshop and I think that's kind of important."
The doors are closing, but not yet closed. Liz says she loves what she does and that the bookshop has a special place in the community, but to save it would take a radical overhaul of the way we think and shop.
"It would need people to change the way they think… Everything is too easy. Everything is so robotic at the moment. People just buy online, they don't think. They're just reacting rather than acting."