Pop culture and high culture collide in Harvard University, where classics professor Richard F Thomas teaches a course on Bob Dylan.
Richard's specialities include ancient literature and intertextuality, and he sees many similarities in the work of the ancients and Bob Dylan, particularly in relation to theme and method. Dylan is one of only two people to win both an Oscar and a Nobel Prize, the other being our own George Bernard Shaw, and Richard has written a book on the importance of his work entitled Why Dylan Matters. He told Dave Fanning on The Ryan Tubridy Show:
"He matters because he puts into his art what we would all like to put into our own feelings and thoughts about our existence… As an artist who is on the level, in my view, with many ancient poets and modern ones, he does it with a sublime art that makes him appealing to us. He thinks for us, speaks for us, sings for us."
The Swedish Academy faced some backlash for awarding Dylan his Novel Prize in 2016. They made the point that you can read the lyrics of his songs as poetry without the music. Richard disagrees.
"No, you can't… Dylan himself has said that and actually corrected the Swedish Academy's dictum that his words could be read on a page. They can't be read, they're songs. However we define how his literature is, it can't be without the song. There are some songs, Not Dark Yet, and so on which you can read as poems but without the music, without Dylan, in particular, Dylan's voice… it's just not the same."
We need your consent to load this YouTube contentWe use YouTube to manage extra content that can set cookies on your device and collect data about your activity. Please review their details and accept them to load the content.Manage Preferences
Does Richard agree with Dylan receiving the prize?
"I, of course, will say yes, as said this year's Nobel Prize winner, who said that Dylan was one of his heroes growing up, without Bob Dylan he might not have become a writer so there you have it."
On charges of theft of lyrics, ideas, rhythms, Richard says, of course, Dylan draws on other traditions, songs, even exact lines, but this borrowing is common in the ancient world of poetry, also in the world of folk music, and good borrowing is an art form. Dylan has drawn more deliberately on other poets in more recent albums, for example, using Robert Burns' lines in the song, Highlands.
"Take a song like Trying to Get to Heaven… Almost every line of that song comes from a blues or gospel or folk song but he has rearranged the fragments… He has created the story, "When I was in Missouri they would not let me be" which is taken from elsewhere but he creates this fantastic story about somebody who's in trouble, the nature of the trouble is never quite spelled out or understood by the listener but that's a fantastic song."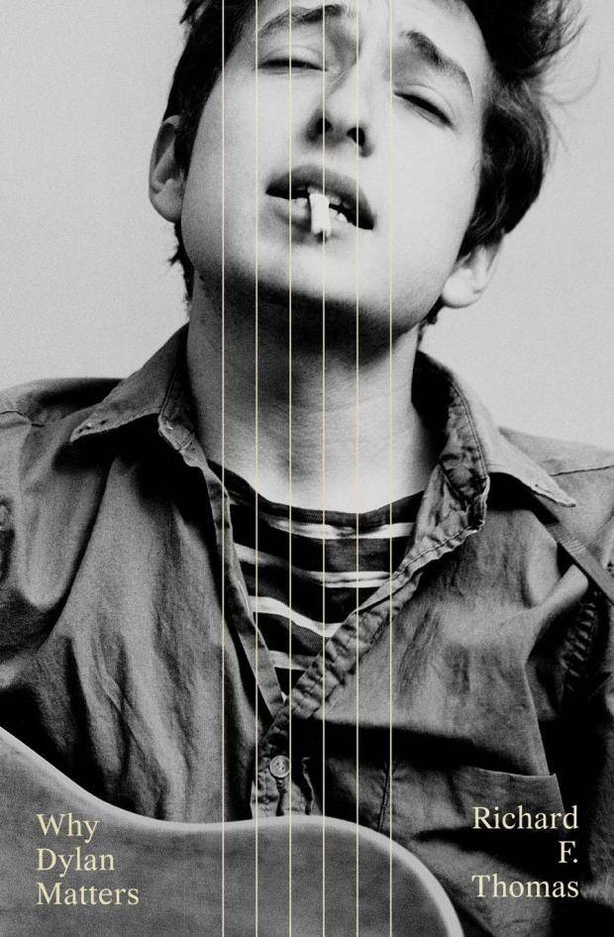 This deliberate intertextuality and much else is chronicled in Why Dylan Matters which is available for purchase now.