Actor Cillian Murphy and playwright Enda Walsh are seasoned collaborators - Murphy's acting career began with his role in the original 1996 production of Walsh's breakthrough play, Disco Pigs. 
The duo have reunited in recent years for a series of memorable theatrical collaborations, with Murphy taking the lead in acclaimed productions of Walsh's Misterman and Ballyturk - now they've announced their most intriguing project to date.
Walsh has adapted for the stage Max Porter's remarkable novel Grief Is The Thing With Feathers, the tale of a widower and his young sons which becomes a profound meditation on love, loss and living. Murphy will take the lead, with the production set to premiere in Dublin in March 2018.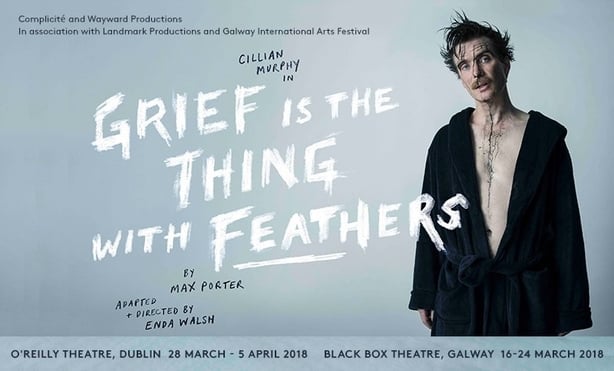 The play is a co-production between Irish company Landmark, who have brought a number of recent Walsh projects to the stage, Galway International Arts Festival and the internally renowned London-based company Complicité. "Couldn't be any more excited about the prospect of making this piece of work," said Murphy is a statement announcing the production. "Grief is the Thing with Feathers truly broke my heart when I first read it and it will be a privilege to bring it to life on stage in Ireland. Complicité's work on stage has inspired me for many years, and it is always a joy to get in a room with my most trusted collaborator and friend Enda Walsh."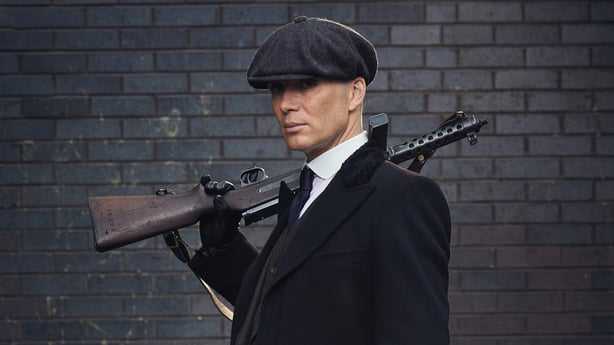 Murphy continues to deftly balance blockbuster roles with more challenging projects; Christopher Nolan's Dunkirk (his fifth Nolan collaboration) is set to feature heavily in next spring's Oscar season, and the fourth season of the BBC's Peaky Blinders is currently winning raves on the small screen.
Next year, and he'll be seen in Mark O'Rowe's directorial debut, The Delinquent Season, and stars alongside Helen Mirren and Luke Evans in Anna, a new action thriller from French director Luc Besson, said to be in the vein of Besson's global hit Lucy.
Grief Is The Thing With Feathers plays at the O'Reilly Theatre, Dublin from 28 March - 5 April 2018, and the Black Box Theatre, Galway, from 16-24 March 2018 - more details (and booking) here.