Andrew Smith, Education Officer at Saint Patrick's Cathedral and co-programmer of the Jonathan Swift Festival, which runs until 30th Nov, celebrates Swift's 350th Birthday.
On the 23 November, the inaugural Jonathan Swift Festival gets under way. This year is his 350th birthday and this citywide celebration aims to highlight Swift's contribution to Irish history and to respond to his legacy.
Few Irish authors can claim as close a connection to Dublin city as Swift. Born in Hoey's Court (beside Dublin Castle), he attended Trinity College at the age of 14 and was ordained at Christ Church Cathedral at the age of 28. He reached the peak of his career as Dean of Saint Patrick's Cathedral and is today buried under the Cathedral floor alongside his close friend "Stella".
Listen: RTÉ Arena on Swift's A Modest Proposal:
We need your consent to load this rte-player contentWe use rte-player to manage extra content that can set cookies on your device and collect data about your activity. Please review their details and accept them to load the content.Manage Preferences
Swift wrote extensively during his time as Dean of the Cathedral. Often writing anonymously or under a pseudonym Swift became a champion of the people of the city. Writing as MB Drapier he successfully fought to stop the introduction of a new debased currency to Ireland. He later won the freedom of the city as a result.
However Swift's biting satirical writing was his main weapon. His best-known work, Gulliver's Travels, is one of the most popular books in the English language. Often misinterpreted as a fairytale for children, Gulliver's Travels satirizes Irish and British culture of the day. His most controversial work, A Modest Proposal, is a response to the question of poverty in Irish society. He sarcastically suggests that the poor should simply sell their children to the rich so that they can be eaten, highlighting the desperate plight of the poor in Ireland at that time.
His legacy in Dublin extends to the field of mental health. As an advocate for the most vulnerable in society of his time, he founded the first hospital in Ireland dedicated to the humane treatment of people suffering with mental illness. St Patrick's Hospital still exists today and celebrates 'Founders Day' on Swift's birthday every year.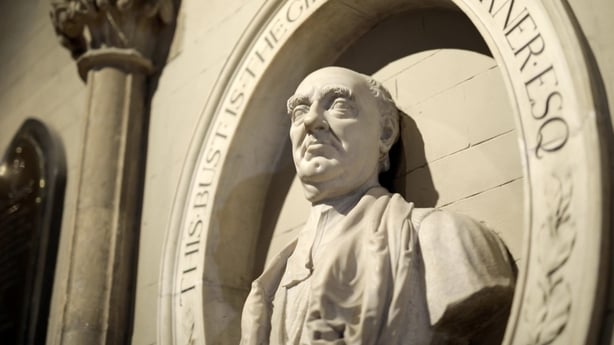 Highlights at The Jonathan Swift Festival  include an evening with satirist Paul Howard; a birthday concert featuring Stephen James Smith, Mary Coughlan, Paula Meehan, Mongoose, Dermot Kennedy and Geoff Finan; a unique Swift Tour of St Patrick's Hospital brought to life by Wonderland Theatre; and a Service in Commemoration of the life of Jonathan Swift featuring a guest address by Fintan O'Toole. More information can be found at www.jonathanswiftfestival.ie.