Composer and producer Benedict Schlepper-Connolly is the co-curator (with Garrett Sholdice) of the popular Santa Rita Concerts, at Dublin's Little Museum - here, he writes about the fine art of building magical music events.
It's closing time in my father's bookshop, and Keith Jarrett's Köln Concert is hitting its familiar, muscular groove. The cassette, like the others living in a jumble under the countertop, is slightly worn from years of good use.
More often that not, Jarrett was a coda to a day already rich in music. This was a place where Martin Hayes and Dennis Cahill would meet strains of Billie Holiday, or where Ennio Morricone would run into Johann Sebastian Bach. The art of the mixtape was alive, too, and the handwritten notes of many of those tapes told their own stories.
Somewhere there – in the mind of a twelve-year-old – my own ways of listening to music, and how to curate and present it for others, began to take hold. Some decades later, this plays out in the Santa Rita Concerts, running September to March at the Little Museum of Dublin.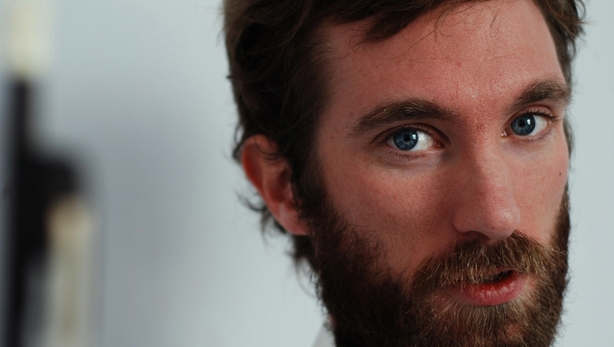 These intimate and candle-lit performances, which I programme together with the composer Garrett Sholdice, are the closest I get to a real-life mixtape: a platform for us to present some of our musical heroes with the feel of a house concert. And there have been moments – listening to the songs of Chris Wood, the violin of Maya Homburger or the soundscapes of Chris Watson – when it has all seemed an illusion.
A desire to present artists from a vast diversity of musical traditions lies at the heart of our programming ethos. We had long felt that there was an audience in the city for eclectic music programming, and luckily this has been proved right: not only do the concerts sell out fast, but we see many of the same people coming back each month, whether it's a classical pianist or a folk singer.
A desire to present artists from a vast diversity of musical traditions lies at the heart of our programming ethos.
A relaxed atmosphere and deepened experience of the music are also values we've tried to sustain. Listeners begin each evening in the museum's exhibiton space with a glass of wine in hand – at some point a glass is struck, the conversation dies out and the artist joins one of us by the fireplace for a short interview; it's a special opportunity to tease out aspects of their work, and creates a bond with the audience that lasts the evening.
The performance itself takes place in the museum's beautiful downstairs gallery, with the artist in the middle of the space, framed by a beautiful Georgian archway. We wanted this to be a focussed listening space, and after the first notes are struck, plucked or sung it never takes long for the din of the city to fade away to a background whisper.
We need your consent to load this YouTube contentWe use YouTube to manage extra content that can set cookies on your device and collect data about your activity. Please review their details and accept them to load the content.Manage Preferences
As we gear up for a new season of Santa Rita Concerts this month, the influences of those early listening experiences seem stronger than ever: beautifully hewn songs by Clang Sayne sit next to traditional fiddle player Caomhín Ó Raghallaigh, Canadian synthesist Sarah Davachi is followed seamlessly by the murder ballads of Rue, and Senegalese kora player Seckou Keita paves the way for singing fiddle player Maarja Nuut from Estonia. Let the magic begin...
The new season of the Santa Rita Concerts kicks off at The Little Museum of Dublin on September 27th, with Clang Sayne - find out more about them here.