Dublin Fringe 2017 Preview: For this year's Fringe, Maeve Stone directs The Shitstorm, a 'hallucinogenic west-Kerry riff' on Shakespeare's The Tempest, in the first ever Dublin Fringe and Abbey Theatre co-production. Here, Maeve talks here about how The Tempest became The Shitstorm and why it's time to shake up the classics.
There's an essay that the playwright Howard Brenton wrote in the 90s called Shakespeare: Playing in the Ruins that has come back to me a lot while working on this show. He reckons the nuances in Shakespeare's words are lost with time. The context has changed too much. We have changed too much. And without that understanding, their 'political radioactivity decays away'. So why do we stage Shakespeare again, and again, and again? For me it's the suggestion that 'If Shakespeare plays are ruins, it may be fun to walk away with stones and construct new buildings'.
I suppose The Shitstorm could be one of those new buildings.
I've always loved The Tempest for its music and its magic; a wild island full of powerful sounds and strange creatures. The central character, Prospero, is a magician whose power is held in books - much like Shakespeare himself. I admit I have always struggled with it too. As it's the last play he wrote, Prospero's "I'll drown my books" speech is as good as a retirement announcement by the Bard. And here, in his final play, the only female character is Prospero's daughter, Miranda. The female voice and experience are almost entirely absent. So how do we read that? Is it an all male affair, or is he imagining the next generation as female? I became obsessed by the idea of her. The symbol of her. I read and re-read the original, hunting for ways to see inside her perspective a little better. I began to imagine what would happen if the power dynamic shifted. Without his powers could this become the story of a real girl stuck on an island with her dad?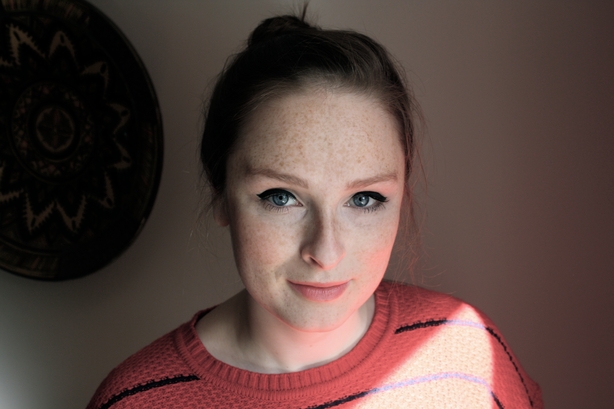 So two years ago, with some Arts Council development funding, I commissioned Simon Doyle to write a new play that would give Miranda some space to grow. I've known Simon for years through my work with Pan Pan Theatre Company, and wanted to connect to that pressure point of the original play by working with a male writer. It needed to be someone who wouldn't always agree, someone I could push against with certain ideas. Simon's writing provides this detailed, hilarious, rich and layered world. To create a different feeling for the 'play within the play' we are also working with writing by a long time collaborator of mine, Moira Brady Averill, to provide an 'inner voice' for Miranda. This framing - a sudden shifting of style and gender - has been a gift for revealing both Miranda's frustration and potential.
In some ways, where The Tempest ends, The Shitstorm begins. Maybe it's a weird sequel? When Prospero clears all the books out of his cell, Miranda starts to fill it with musical instruments. She's a writer too, you see, but not like her dad. Living on a tiny island - it could even be the Blaskets - she doesn't have much to do. Like many bored teenagers, she's been figuring out who she is, listening to bands like Suicide and ESG, writing bad poetry and turning it into song lyrics. She's discovering her own voice without Prospero's help; failing, then failing again… but better.
I'm writing this the day before rehearsal begins, and I'm excited to work with a cast of exceptional actors to discover the rhythms of each scene. Excited to work out the aesthetic with some particularly excellent designers. Excited to be returning to The Abbey as a lead artist having worked there as an assistant director early in my career. Buoyed up by the belief that Dublin Fringe and The Abbey have shown by making this co-production happen. And after two years of research and preparation, it feels really good to be laying that first stone of something new.
Maeve Stone directs The Shitstorm by Simon Doyle, which runs at the Abbey Theatre from Sep 8 – 16 as part of Dublin Fringe Festival 2017 - details here.