We're delighted to present an exclusive extract from We Are Not Afraid by Gila Lustiger, published by Notting Hill Editions, the winner of the Horst Bingel Prize for 2016. The biennial award celebrates literature which combines literary quality with social and political commitment.
Devastated by the series of terrorist attacks that killed 130 people - the deadliest attacks on France since World War II - Gila Lustiger, a German journalist living in Paris, set out to find answers to the questions that obsessed her: why has our generation bred Jihadists, what motivates such attacks, and what changes can we make to society to prevent the rise of hate crimes.
---
Riots in the Banlieues
In October 2005, footage of burning dustbins and torched cars focused the world's attention on France's youth of black African or Maghreb descent – on to their lack of prospects, their bored and resigned lives and their readiness to resort to violence. We learned that faced with youth unemployment and gang criminality they had no chance of achieving upward social mobility.
Quite a few of the attackers of recent years had come from the same 'banlieues' that had gone up in flames. Ismaël Omar Mostefaï, who set off his suicide vest in the Bataclan, came from one of those suburbs, as did Amedy Coulibaly who killed four customers at the kosher supermarket Hyper Cacher on 9th January 2015. Coulibaly had grown up on the Grigny council estate, Mostefaï on a similar estate in Courcouronnes. Likewise Mohamed Merah, who in March 2012 stormed a Jewish school in Toulouse and ran amok shooting dead three pupils and a teacher. He too came from a disadvantaged suburb on the edge of Toulouse. Just like Hasna aït Boulahcen. He had had a different sort of life, a cool life, one involving cars, motorbikes and women; that was before he was radicalised by his older brother. He had the same police record for petty crime as the Kouachi brothers who had grown up in children's homes and fostercare and who on 7 January 2015 carried out the attack on the satirical magazine Charlie Hebdo.
And so it goes on, but I want to make what seems to me to be an important point: both Coulibaly and Mohamed Merah, shortly before they killed Jews, had assassinated policemen and soldiers from immigrant backgrounds because they saw them as traitors – as representatives of the state.
In the youth riots back in 2005, policemen and firemen had been attacked and public buildings such as schools, kindergartens, sports halls, post offices, town halls and police stations destroyed. I was struck at the time by the fact that the young people had made no demands. Elsewhere, in my novel Die Schuld der Anderen (The Guilt of Others) which appeared early 2015, I addressed this issue thus:
Anyone who thought that these lads had damaged an under-ground train out of political calculation or torched cars as an anti-consumerist protest had watched too many clichéd Hollywood films. These kids were far too jaded to be under the least illusion that they could change the system. They knew that the best they could hope for was a change of personnel. When they built road blocks it wasn't because they were planning a slave uprising. They left that sort of pretentious nonsense to the erudite sons of the bourgeoisie. What they wanted was to get high on destruction. What they wanted was to get drunk on the display of their own power. They wanted a fix. And they found it anew with each new excess of violence. Their game, for these children of the banlieues, was mindless destruction in its purest, most abstract, most unadulterated form; and  what a terribly dangerous game it was. But this generation wasn't protesting against anything, wasn't calling for anything, wasn't seeking anything because they knew for certain, and had always known that no one gave a toss about them.
Back then during the 2005 youth riots, sociologists like Michel Wieviorka pointed out that there was nobody in the banlieues with whom the state could have negotiated a solution, nobody with the possible exception of the Imams in the mosques. And he sounded a warning that this feeling of having been let down could lead to barbarism. 'Naked violence,' he said in a 2005 interview, 'comes into being in the vacuum created by a lack of any form of communication, morality or ethical values.'
When, precisely two days before the outbreak of the riots in the banlieues, the then Minister for the Interior Nicolas Sarkozy declared that the suburbs needed to be cleaned out with a power hose and called the young people living there scum and riff-raff, he was presumably not motivated by a desire for dialogue. Faced with the reality of the situation three years on, Sarkozy, by then President, promised a Marshall plan for the banlieues. Espoir Banlieue as the plan, adopted on 20 June, came to be called, would at last tackle youth unemployment and create equality of opportunity. The policy of zero-tolerance had failed like all the other policies.
According to a recent study by the OnZUS – the national monitoring body for the so-called 'zones urbaines sensibles' – one in five of the French population of immigrant background lives in a tower block estate, characterised by unemployment, petty crime and poverty. In fact 52 per cent of the residents of these estates are immigrants, or children of immigrants who have French citizenship.  Most of them come from the Maghreb countries, from Algeria, Morocco and Tunisia – France's former North African colonies. The next largest group is from sub-Saharan Africa or what used to be called black Africa during the time of the colonies. In 2009, 32.4 per cent of people living in the banlieues had to get by on an income below the poverty line. As far as the labour situation was concerned, the OnZUS says that 28.6 per cent of second generation immigrants are unemployed, 52.2 per cent have unskilled jobs. A mere 4.4 per cent of them manage to reach a higher level in the world of employment.
Way back in 2005, social workers, teachers and sociologists were reporting that the banlieuesards also suffered from what they called a 'lack of respect'. Just two years after the riots a high school teacher Emmanuel Renault sent round a questionnaire to twelve banlieue school classes in which he asked them specifically about this issue, which comes up so often in  the banlieues. In answer to question 4, as to when in his life he had felt most humiliated, one student in a vocational school in Bondy said: 'in our society today'; another 'on the Champs Elysées'; and a pupil at the vocational school in Argenteuil said it was right to demand respect if, as they all had, 'you had grown up in poverty and had nothing else to defend except your honour.'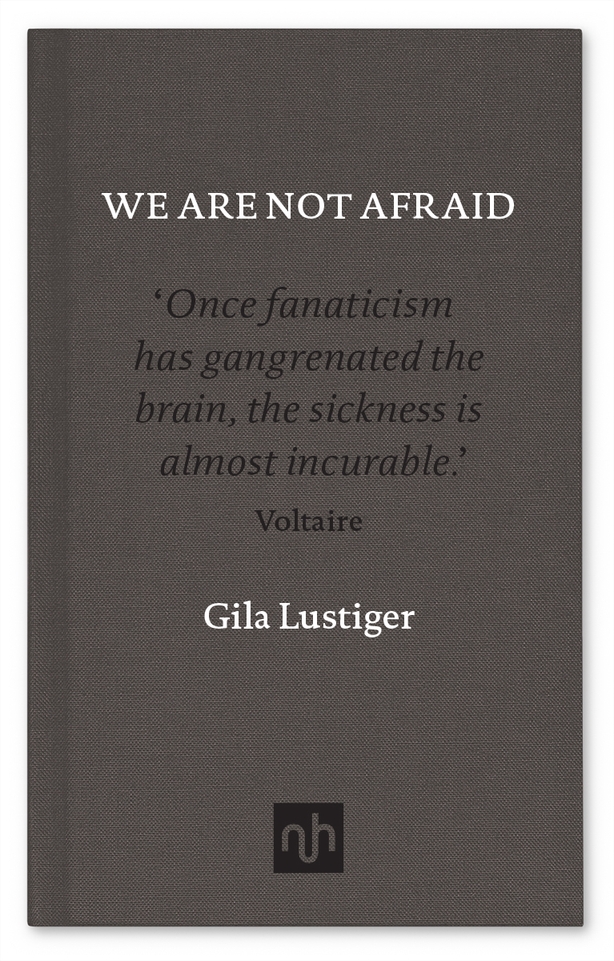 It is significant that the 13 November attackers did not carry out their attacks on France's grand streets 'de-luxe', where the military strut their stuff on the national holiday. Rather they targeted a popular former working-class quarter, which, as has happened in so many large cities, had become somewhere young sophisticated urbanites go to be seen. The targets of the 9/11 terrorists were New York's World Trade Towers and the Pentagon. The fourth hijacked plane was meant for the Capitol. But the Paris attackers did not choose to target symbols of power. The places they singled out appeared to correspond far more closely to their hatred and feelings of exclusion. Although they declared war on the strong and powerful in their announcement claiming responsibility, it was their own they killed. Quite a few of the victims were successfully integrated, second-generation immigrants.
I came across the following definition of a decent society in the philosopher Avishai Margalit's book The Politics of Dignity: 'A society is decent when its institutions do not humiliate people.' A few pages later he defines the term 'humiliation' more precisely:
Humiliation implies an existential threat, because the perpetrator, particularly in the case of an institution, exercises power over his victim. An essential element of humiliation is that the perpetrator makes his victim feel totally powerless.
When I read that sentence my thoughts of course turned to the victims of the 13 November who had been powerless in the face of their attackers' hatred.
Exclusion and discrimination can lead to terror. But they don't have to. For, even somebody with nothing has something that can never be taken away from him: the responsibility to decide who he will become.
We Are Not Afraid by Gila Lustiger (Notting Hill Editions) is out now.
---
About The Author: Gila Lustiger was born in 1963 in Frankfurt am Main. She studied German
and comparative literature in Jerusalem before settling in Paris in 1987. She is the author of six published novels and was shortlisted for the German Book Prize with So Sind Wir in 2005. Gila's novel, Die Schuld der
Anderen (The Guilt of Others) won the Jakob Wasserman Prize. We Are Not Afraid (published in German) won the Horst Bingel Prize 2016 and the Stefan Andres Prize 2017.