The launch of Fleadh Cheoil na hÉireann for the second year in a row in Ennis Co. Clare on Sunday demonstrated that Irish music is very much alive and well in the west.
There is a real festival atmosphere in the town itself, with locals and tourists alike lining the streets watching young performers showcase their talent in music and dance.
Outside the town's shops and pubs, fold-up chairs are assembled topped with signs stating 'Musicians welcome' encouraging these impromptu performances.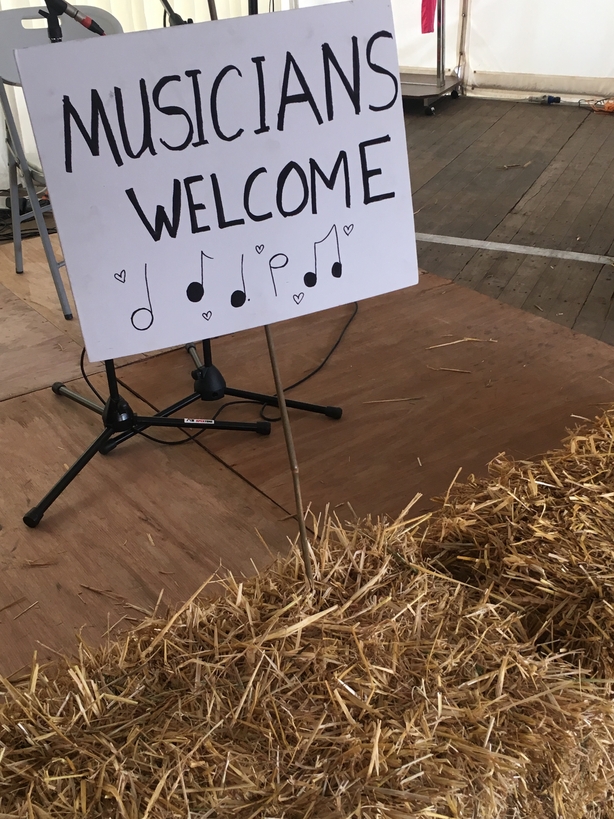 Off the main street, in the hall of the Holy Family National School, an intergenerational group session was underway with musicians ranging in age from 8 to 80+.
In between sets, members of those assembled stood up and gave renditions of some of the best-known Irish folk tunes.
There were also intermittent dance performances from members of the audience showcasing the spirit of the country's traditional set dances and waltzes.
12,000 people in Ennis today for the official opening of #fleadh2017. pic.twitter.com/ag6zfm1HYf

— Fleadh Cheoil (@fleadhcheoil) August 13, 2017
Susan Holmes from Washington DC travelled to Ennis alongside her husband Seán Cosgrove and daughter Lucy.
"I think its just such a community of musicians", Susan said.
"When you're playing Irish music, you feel like you're part of a family and the music. I think if you have any Irish connections - or even if you don't - it really touches part of your soul", she explained.
We need your consent to load this rte-player contentWe use rte-player to manage extra content that can set cookies on your device and collect data about your activity. Please review their details and accept them to load the content.Manage Preferences
At the Glór Theatre, local couple Ann and Denis Smith were enjoying the lunchtime session from local Clare musicians, led by Hugh Healy in a performance entitled Consairtín An Chláir.
"Its absolutely brilliant for the town, there's a real buzz about" Ann explained.
"We get loads of visitors while it's on, in our house as well as the town being full" she added.
"The guys who are playing here, we would know them, they're friends of our children from school playing music from when they were small" Dennis added.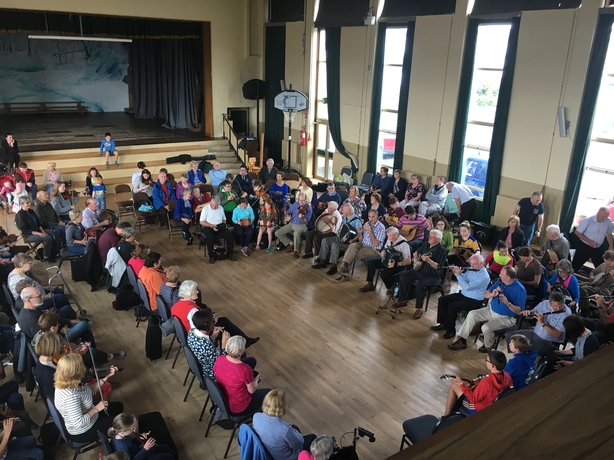 Renowned for its culture of traditional music, the Mayor of the Banner county Tom McNamara spoke of the cultural significance of the Fleadh being based in Clare.
"The town will come alive to the sounds that have filled our medieval streets for centuries" he said in his opening address to the assembled crowd.
"Fleadh Cheoil na hÉireann is a monument to Ireland's musical heritage - most importantly, it also showcases for the many musicians of today and the up-and-coming musicians of tomorrow."
@fleadhcheoil It's officially open for business here in Ennis #fleadh2017 @lordofthedance #michaelflatley pic.twitter.com/FrZDs2cboA

— Gary Collins Photogr (@GaryPhotogr) August 13, 2017
Opening the Fleadh, former Lord of the Dance star Michael Flatley paid tribute to his late parents and offered advice to the younger musicians in attendance.
"Without my mom and dad, I would have nothing and I would be nothing" he said, encouraging youngsters to listen to their parents encouragement to continue with music.
"At the very beginning, I didn't want to play music," he said, "and now I'm so honoured and delighted that I can be at festivals like this that bring joy into our lives, and into our hearts."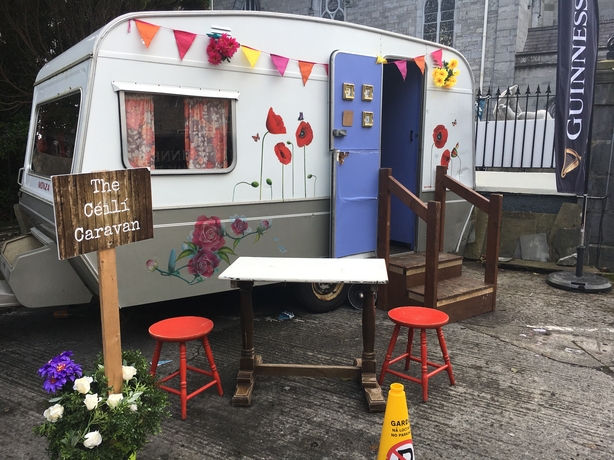 Aside from demonstrating that Irish music is alive and well in the town, the Fleadh is also testament to the area's proud commitment to volunteerism.
1,500 volunteer stewards in bright yellow t-shirts manned the narrow streets directing visitors and musicians, ensuring the opening days of the festival ran smoothly.
The Fleadh continues until August 21st, with performances from big names including Seo Linn, Stockton's Wing and Beoga - Ed Sheeran's supporting trad group for his hit Galway Girl.
Watch the RTÉ Nationwide Fleadh Ceoil special here.