Documentary maker Robert Mulhern talks about his new Documentary On One production, which revisits explorer Tom Crean's legendary journey in the company of his family.
I first heard about Tom Crean in 2001. Someone bought me his book An Unsung Hero, for Christmas. There was a portrait picture of Tom on the front cover, pipe in mouth, hat on head, projecting a calm steeliness. And inside, an incredible story of adventure and survival from icy uninhabited locations at the end of the world.
Listen to Documentary On One: In Tom Crean's Footsteps below:
We need your consent to load this rte-player contentWe use rte-player to manage extra content that can set cookies on your device and collect data about your activity. Please review their details and accept them to load the content.Manage Preferences
The Antarctic, the Southern Ocean, South Georgia, they all felt alluring as locations because they were so inaccessible and so few people had gone there. So when producer Alan Meaney told The Documentary on One that Tom Crean's granddaughter, Aileen wanted to go down there, it felt like there was an opportunity to pull the thread of Crean's 1916 adventure into 2016 and document her story.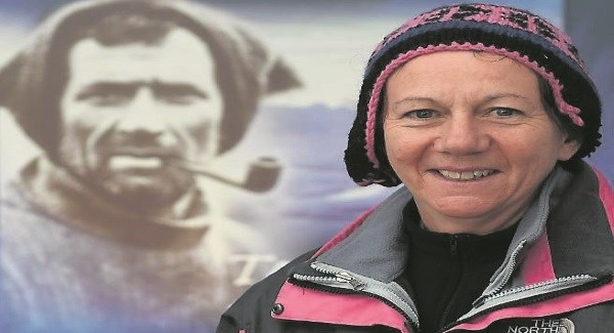 Ernest Shackleton famously led the original Endurance expedition of the back of a newspaper article seeking men 'for a hazardous journey to the South Pole' with the caveat, 'Safe return doubtful.'
People clamoured to sign up. 
But their expedition floundered on icy seas around the continent, before Shackleton, helped by Crean among others, inched his crew to safety through months of despair and dangerous seas, finally making it to the island of South Georgia and rescue.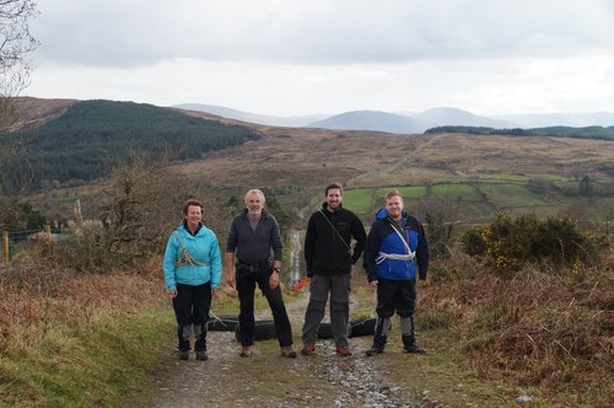 In 2016, Aileen Crean O'Brien, her partner Bill and son's Morgan and Cian, committed to try and complete the last treacherous leg of Tom Crean's journey across the peaks and glaciers of South Georgia. 
Because of weather extremities and the environment their chances of following in the footsteps of Tom from one side of the island to the next were rated just over 50 per cent by guides familiar with the island's perilous terrain. 
To get there Aileen had to cross some of the world's roughest oceans, and the family spent months learning a skill-set that would not only help them cross the island, but keep them alive in the event of an accident. There is no medical support on South Georgia. The nearest hospitals are thousands of miles away on the tip of South America.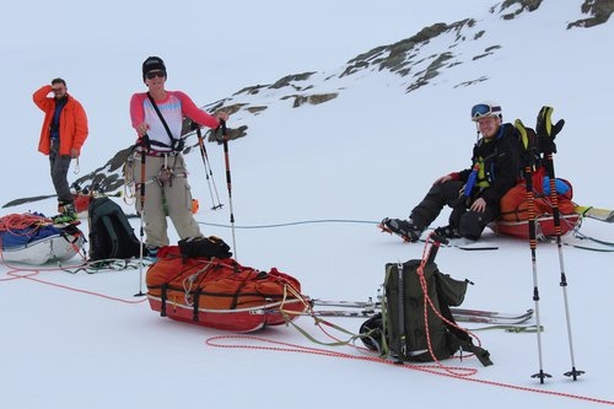 Crossing the Southern Ocean, landing on the island, passing over deep cracks in the ice and scaling great peaks, the family carried with them small microphones to record their thoughts that tic-tack between agony and estacy as the family overcome some hurdles and are humbled by others. 
Alan Meaney's decision to entrust the family with personal recorders gives a diary insight into an expedition constantly under the scrutiny of Tom's journey 100 years before. But for the family the expedition wasn't an adventure, it was the motivation to follow, in part, where Aileen's grandfather walked and follow in his footsteps. 
Documentary On One: In Tom Crean's Footsteps,  RTÉ Radio 1, Saturday August 5th at 1pm, with a repeat on RTÉ Radio 1 on Sunday August 6th at 7pm,