Morrissey once sang that he wanted to go down in celluloid history and now he has. His early years as a loitering teen with dreams of greatness have been turned into a new biopic entitled England is Mine. Alan Corr talks to the film's director Mark Gill 
Almost thirty years to the week The Smiths broke up, new film England is Mine charts the painful early years of Steven Patrick Morrissey as a teenage bedroom misfit who would go on to great things.
This is Morrissey: the early years, and it sees the future icon (played by Dunkirk star Jack Lowden) as the depressed Stretford boy who dreams of greatness but is terrified to break free of his self-imposed exile in suburbia.
Read our review of England is Mine
Directed by Oscar and Bafta nominated writer and director (and Manchester native) Mark Gill, England Is Mine covers the formative years of 1976 to 1982 and the very moment Morrissey answers a knock on his door from a local guitarist called Johnny Marr . . .  
With a cast that includes Irish actors Simone Kirby and Peter McDonald as Morrissey's parents, and a soundtrack featuring Sparks, New York Dolls and Roxy Music, England is Mine is a funny and moving biopic that captures time and place with a kind of strange majesty.
Alan Corr: What was your first memory of hearing The Smiths?
Mark Gill: I was given the first album by my uncle and I really only liked one track - What Difference Does it Make. I saw them on Top of The Pops and I was quiet young at the time, I think it was 1985, 86, and I would have been 14 so I'd already missed a couple of years of The Smiths. I remember seeing Morrissey on the TV at the time of Duran Duran and all those bands and thinking `what on earth is that?!' Then my dad walked in and said, `Oh, that wally lives up the road'.
We need your consent to load this YouTube contentWe use YouTube to manage extra content that can set cookies on your device and collect data about your activity. Please review their details and accept them to load the content.Manage Preferences
I'm from Stretford as well, literally half a mile from where Morrissey grew up, so I was like `What? Do you mean there's a pop star from Stretford on the TV?!' I went into Woolies the next day to buy a Smiths' record and the only thing they had was Hatful of Hollow on cassette. I remember putting that in my Walkman and walking home, most likely in the rain. Very romantic. By the time I got home, I was still laughing at the lyrics.
Like all things Morrissey and all things to do with Morrissey, England is Mine comes freighted with conflicting opinions and disputes over authenticity. Naturally, the film is unauthorised by its subject. But in terms of source material, the script was already written before Morrissey's autobiography came out . . .
We had a first draft of the script a good year before that book came out. We'd already been toying around with it and how we could develop it and people knew we were trying to develop it. I purposefully stayed away from the book - I didn't want it to influence what we were doing. Then we delivered the script and it was approved as a shooting script and then I allowed myself to read the book and it was amazing how close we got to certain ideas.
We need your consent to load this YouTube contentWe use YouTube to manage extra content that can set cookies on your device and collect data about your activity. Please review their details and accept them to load the content.Manage Preferences
Morrissey is notoriously scathing about any representation of himself, whether it's factual or fictional. Did you even bother approaching him about England is Mine?
We had no direct communication but lots of indirect communication. We've tried to be respectful. Before we even announced we were doing the film, we wrote to him via that True to You website, which we were told was a good access to him. We got no response but then agents of his got in touch with us and the conversation has been going back and forth, not with him but with people who claim to represent him or work on his behalf so we could never really say what was going on but we just maintained that respectful distance.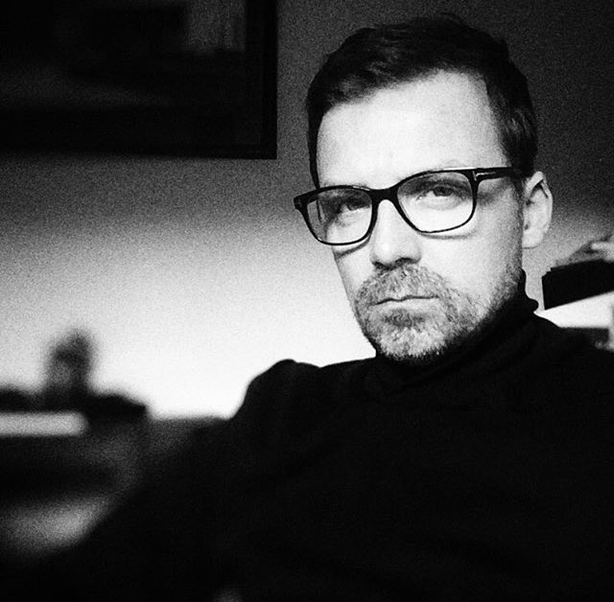 But there were a number of times when people said it might be a good idea if you wrote again so there were three of four times when we've written and I did speak to his most recent management. I think he's being very shrewd and maintaining a healthy, sceptical distance from the film. It must be very strange. He's probably morbidly fascinated why someone is doing this but he did ask for it - in Frankly Mr Shankly when he sang `I want to go down in celluloid history'.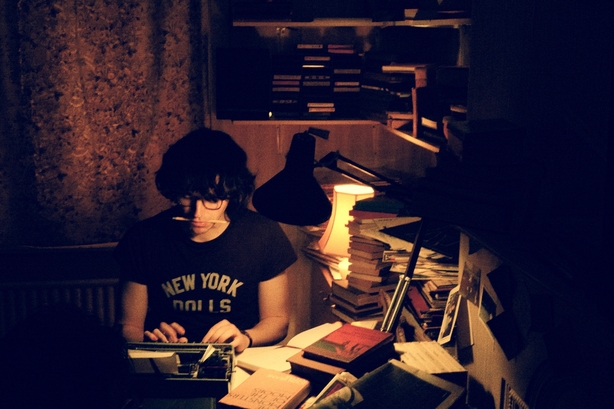 Even now, thirty years after The Smiths broke up, Moz fans are still notoriously covetous and territorial. Are you bracing yourself for their reaction to the film?
Well, the Moz army have interviewed me already and they've reviewed the film and loved it and I think mostly they're with us. I knew they'd have an opinion, of course they would, but I just had to ignore that and get on with making the film I wanted to make. Give this film ten different directors and you'd get ten different films. I just had to make the film I could make, which was about a young kid struggling to find his way in a world that wants to make him like everybody else and I knew I could that. So if fans like it, then great. If not, well then I can't please everybody.
Jack Lowden plays the teenage and early twenty-something Morrissey. He's a fast-rising young actor who also stars in Dunkirk and was also the young Tony Benn in A United Kingdom (link to your review). How important was it have a relatively unknown take on the role of one of the most iconic pop singers of modern times?
Yeah, it was a creative choice. I didn't want anyone you would recognise. Orian Williams, who produced the film, also produced Control and it worked with Sam Riley playing Ian Curtis so we knew it would work, but in the end I just went with the best actor I'd seen in years. I saw a lot of people and Jack just, to me, was the only person who could do this really.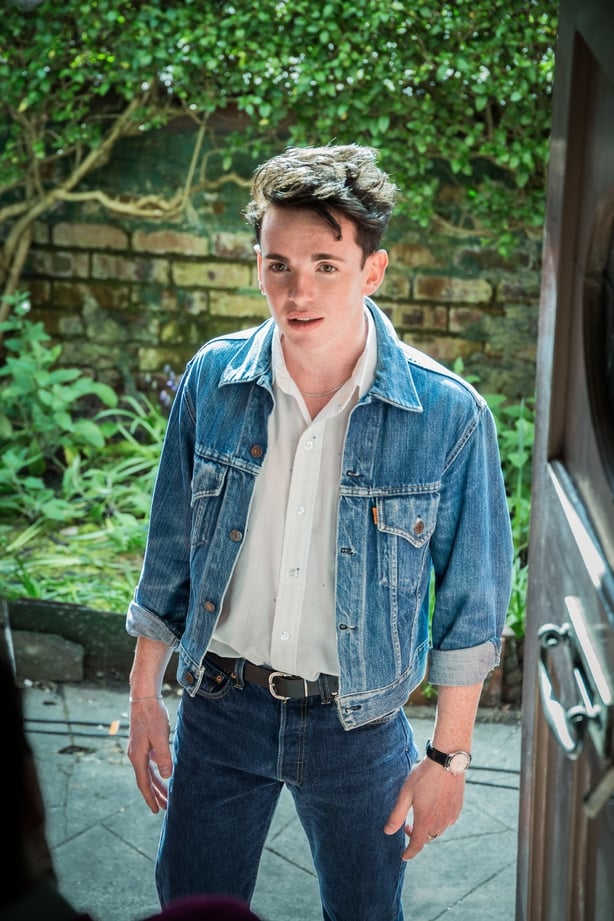 Was he as big a Smiths and Morrissey fan as you?
Not at all. He grew up in the Borders in Scotland but if you grew up in the UK, you were aware of this figure. He's a national treasure, well, I think he is anyway. It was good for Jack in a sense that he didn't come with too many preconceived ideas or that there was too much baggage or weight on him. I think there were periods where he realised what he had got involved with and thought `Jesus! How are we going to do this?'
But we were just making the kid on the page; we're not worried about the icon but now Jack knows quite a lot about The Smiths, he knows the lyrics and quite obscure b-sides. This film has turned people on to The Smiths. I just did an interview with another Irish guy and he knew nothing about Morrissey or The Smiths and literally the film has converted him.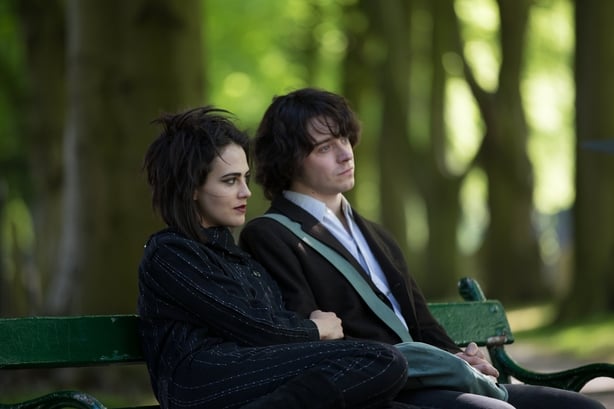 It seems extraordinary that early reviews of the movie lament the fact that there is no Smiths' music in the film. Why would there be? After all, England is Mine takes place between 1976 and 1982 . . .
I get told about these reviews and I switch off. It's just lazy and they're reviewing their own expectations of the movie. What can you do? The fact that it may well have been a creative decision seems to be beyond some people. We never had any intention or desire to make a film about The Smiths and it would have been a massive, clumsy cliché to start throwing Smiths songs into this, it just would have been an absolute disaster. I just shrug those comments off because for every one of those they are five or six reviews that completely get the film - Sight and Sound and Mojo have given us wonderful reviews and even The Daily Star gave us four stars! What more do you need in life?
The great Nicholas D. Knowland (who did such fine work on Berberian Sound Studio and The Duke of Burgundy) did the cinematography for England is Mine. You see darkened underpasses and shopping trolleys in canals but as a native Mancunian - were you trying to imbue the old place with a kind of poetic mystique?  
Yeah, absolutely because I always found about The Smiths music is that Morrissey romanticised Manchester in a way that hadn't been done before. Manchester in the seventies was basically a post-industrial toilet and Morrissey with Johnny Marr's guitar playing managed to celebrate that and did provide a certain romanticism and that was the challenge I thought we should rise to. To mimic what you feel in those records when you watch this film. The landscape of Manchester has changed now, even those sodium streetlights have gone. That landscape is fast disappearing - it's all LED lights and safe as they may be, they're not quite as beautiful.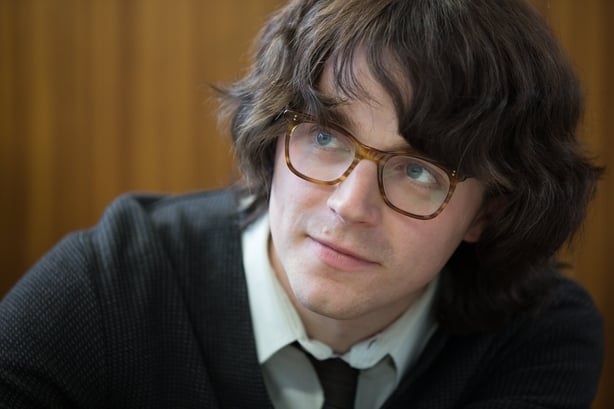 Are Morrissey's parents - Peter and Betty, played by Peter McDonald and Simone Kirby in the movie - still alive?
I know that Elizabeth is, yeah. I don't know about his dad and that's only through contacts in Manchester that I've been told that a lot of the family is still alive, a lot of his aunts are still alive. He came from a big Irish family. I was very adamant to cast Irish actors. I was so happy that Peter did it because I'm such a fan of his work but it's such a small role, I didn't want to insult him but he said he'd be honoured to do it and Simone is just sensational. It was important to have that very strong Irish connection in the movie and it really helped me because Simon plays such a strong Irish mammy, she comes from a strong Irish family so she knew exactly how to deal with the character of Steven Morrissey. It was great, and Jack and Simone really clicked as people as well.
You call Morrissey "a national treasure" but he has become far less of a sympathetic figure in recent years. He's always been quite a Little Englander but he has even voiced his approval of Brexit. Was that enough to turn you off him?
I can always separate the art from the artist. I don't agree with everything he says, nor do I agree with everything my co-writer, William Thacker, says and he's my best friend. We were making a film about a 16, 17-year-old kid. I don't hang off Morrissey's every word like I did when I was a teenage boy. I think what works in the ambiguity of his lyrics doesn't work with some of his comments. He can incite trouble. The Guardian have decided to give him a bit of a kicking in the past few weeks. They've used our film as an excuse to give him a bit of a kicking. I think it's unnecessary. He's entitled to his opinion and I've heard politicians say far worse.
Alan Corr @corralan
England is Mine is in cinemas on Friday, August 4