Ahead of their Joshua Tree 2017 show at Croke Park this weekend, resident U2 superfan Jason Duffy takes a cold, hard look at the band's latest move, and wonders: have they finally found what they're looking for?
"It's like the album has just come out. Nobody is talking about it as a historical thing. People are talking about its relevance now."

(Bono, Rolling Stone Magazine, May 2017).
With The Joshua Tree 2017 Tour in full swing, and its sole Irish performance in Croke Park (rumours of a Cork date are abound) only days away, it has by most accounts, been deemed a critical success, and by all accounts, a commercial success. The fans and the press have been celebrating its conception, its three-act structure and of course, the band's performance, whilst once again we read those numbers that relate to gate receipts and revenues generated and all the other hyperbolic stuff that comes with a U2 tour. Basically, they've already made a gazillion dollars!
The tour, as we all know, celebrates the seminal album of the same name that turned U2 from a workaholic, album band that broke America, into international megastars, spawning two US number one singles and kick-starting U2 into a lifetime of stadium rock innovation. The album has remained their biggest seller, produced their only Number One singles in the US to date, and was the pinnacle of an 11-year adventure that prompted Rolling Stone magazine to declare U2 their 'Band of the '80s' in 1985, with TIME magazine featuring them on the front cover in 1987 - only the fourth ever band to do so. With the 30 year anniversary approaching, it would seem as good an excuse as any to take the tour around the world on a nostalgia trip; a celebration to mark the global commercial, cultural and artistic success of this revered piece of work.
But still, the band are quick to proclaim that this is not a nostalgia trip, and are likening it to a call to arms to represent, and challenge the current global, political climate - similar to the one that influenced the writing and recording of the album 30 years prior. Basically, insert Theresa May and Donald Trump for Margaret Thatcher and Ronald Reagan!
But are we buying it?
Bono, as we know, is never short of finding a hook in a story that is short of one, or engaging in hyperbole to maximise self-promotion. As indicated in the quote at the beginning of this piece, the rhetoric for this tour is that the album is as relevant now as it ever was, and therefore the band are compelled to bring it on the road again - although I'm not sure who these 'people' are that Bono is referring to!
To put this in context, through the years, we've heard Bono proclaim that each album is their greatest, and each tour will be their best, whilst there's also been the justification for jumping into bed with global brands; something we would not associate with U2 back in the '80s and '90s.
But who's to say he was wrong?
U2 has a much different ideology today in comparison with the band that they were in the 1980s (and possibly the 1990s), and personally I have no problem with this, up to a point. This is because the music industry has changed beyond recognition over the last 20 years, and U2 can justifiably claim that their previous position is irrelevant. Today, they must engage with an increasingly globalized society, where the only means to survive as an artist (and a business) is to compromise - although the business has developed so much that the current trends cannot even be considered a compromise, it's just the norm.
To survive, you must play the game, and the rules of the game have changed considerably. Mostly this relates to distribution, with online exploitation of musical content becoming the de facto way to listen, and to purchase music. Even as regulation catches up with this faction of the music industry, it still relates to a vast drop in royalties for the artist. Of course, in U2's case, it could be argued that the band had earned their legacy and had made their money, so why taint it all in this manner? After all, Radiohead didn't.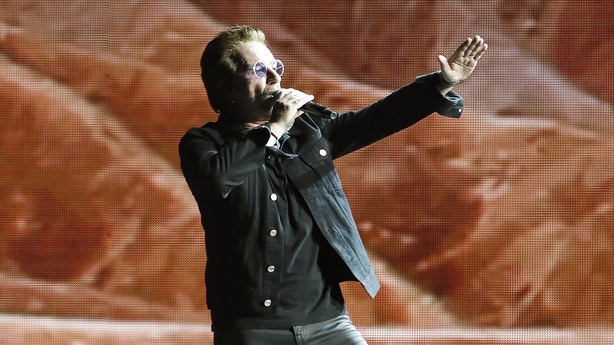 Having said that, I've never felt that there is such a huge divide between an artist aligning themselves with a brand, and an artist signing a major record deal. Most major record companies are international conglomerates, their fingers in many pies and some who (arguably) have had questionable ethics in the past, whilst always built around a strong commercial focus. Yet we don't question it when artists we love and respect, ones who have taken a particularly strong stance with regards to their association with commercial brands, release their records on major labels!
The difference between Radiohead and U2 is that U2 like being the biggest band on the planet, and they'll do whatever it takes to remain there. The four members don't want to be a legacy band, hence the emphasis on the modern-day relevance of (what is effectively) a celebratory tour. They want to be the biggest band with all audiences, competing in the same space as Adele and Ed Sheeran, and certainly not to be compared to The Rolling Stones.
The thing is - and I say this as a committed U2 fan (as some of my previous articles attest to), and one who has remained loyal to the band for many years - the band reached its creative zenith in the mid to late '90s. We're talking about a gloriously innovative period that began in 1991 with the release of Achtung Baby - an album that so perfectly captured a band trying to break-down the behemoth that they had become with The Joshua Tree and Rattle & Hum (the double album that quickly followed), that it left most in shock - and ended in 1997 with the release of Pop (with Zooropa and Passengers: Original Soundtracks 1 released along the way).
U2 transitioned from the 1980s into the '90s, becoming more European-influenced and pushing the boundaries at every step. At the time, U2 was allowed to take these risks, it surprised a lot of people, won new fans and kept them at the top, but this all came to an end with Pop, a record characterised mostly by poor sales in the US and half-full stadiums on a tour that they were ill prepared for when opening night came around. At this point, it seems that the band felt that they had taken this journey far enough, and it is reported that some members even thought that they had gone too far.
If there is any doubt that U2 wanted the title back, look simply to All That You Can't Leave Behind; the album that followed Pop. The rhetoric that the band pushed out for that one was "we want to apply for the job as the biggest band in the world again." It's classic Bono! An album that is clearly less progressive than its four predecessors, one where the boundaries have not just stopped being pushed, but are careering back in retreat, so the band get the spin out at the beginning, basically screaming that this is what we do well, and we are finished alienating some of our audience, we want them back!
U2 like it up there, they want to be relevant in the modern world, with modern audiences and this is why they would never accept that The Joshua Tree 2017 is a nostalgia tour.
So why are they doing it, and does it really matter?
There are many truisms to their concept; as we are enduring a period of history which is politically unsettling, where US foreign policy and anti-immigration bias is creating anger, tension and uncertainty around the world, and a nationalist agenda in the UK - categorised by its decision to leave the EU and its Tory government - is reminiscent of Margaret Thatcher's governance of the UK in the 1980s. The rise of fascism, albeit under a less-transparent cloak, and global terrorism, all feed into the tropes explored on The Joshua Tree - such as the effects of US foreign policy in El Salvador and Nicaragua, and the social impact of the miners strike in Britain in the early 80s (not quite Billy Bragg territory but still an overlooked fact for a record that is universally accepted to be about what Bono coined 'the two Americas') - all contribute to its relevance today, although I'm still not sure if this why the masses will be jumping up and down in Croke Park to Where The Streets Have No Name on Saturday, and I speculate as to the possibility that there are other reasons for doing this tour.
Is it possible that the band may have worked backwards with this one? The tour was conceived, and the logic (and/or spin) was created afterwards?
U2 have not released an album since graciously giving us the gift of Songs of Innocence in 2014 - I mean that sincerely, as I actually like the album, and I have no righteous indignation whatsoever with iTunes for sticking free music on my account (trust me, if you're using social media, there are worse invasions of your privacy occurring than being given a free record). The word was that the band would follow this up with Songs of Experience within the year and stay on the road. Not for the first time, U2 did not follow up an album with another (the quick one-two punch) when they said they would. As discussed on RTÉ.ie in the recent past, U2 has an odd way of writing and recording new material and it has become quite a personnel-heavy and convoluted process, and arguably not to the benefit of the band or their work. It seems a problem has arisen somewhere, and three years later we still haven't heard Songs of Experience (although it is now rumoured for release in September). I wonder how much pressure was put on U2 by the record company and their new management to get out on the road with this anniversary package, especially now that they don't have the guidance and protection of their mentor and former manager Paul McGuinness?
Either way, I really don't care. Of course the album is still relevant today, that's because it's an outstanding piece of work that still stands up. The themes explored throughout the record are equally as relevant in today's political climate, but this is not the motivating factor that makes me go and listen to the album. I get the weight of the record, and I understand its importance, but I've never stopped listening to The Joshua Tree, and likewise if the band are doing the tour for a nostalgia trip, or because they feel compelled due to the current global situation, or if they are doing it because Bono has lost all his shares in Facebook and needs a top up, I really don't care, and neither should they.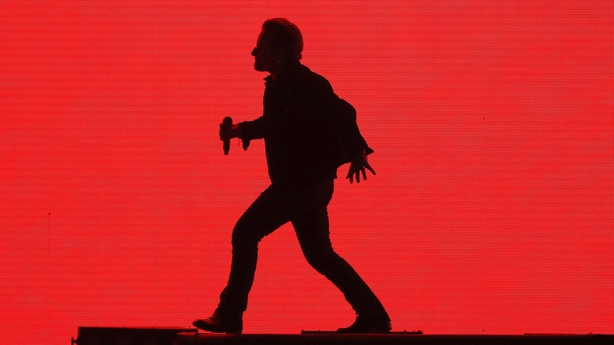 Lots of U2's contemporaries have taken an iconic album on the road many years after it was released - Bruce Springsteen is an obvious recent example - without justifying the decision by claiming it has modern day relevance. It's a great record, just go tour it to celebrate its greatness.
Like most, I just want to see them play the album to a full-house in Croke Park, as we all jump in unison and hang on to Bono's every word, giving him a bit of stick in that quintessentially Irish way when he says something naff and cheering him on when he says something that we're not so cynical about.
And inevitably, this will all happen whilst we're all getting lashed on.
Roll on Saturday.