With that eagerly-anticipated Joshua Tree anniversary gig at Croke Park on the horizon, in-house U2 expert Jason Duffy offers a personal look back at his most memorable U2 shows. What about yours? 
Well who'd have thought? In the end, I do get to see U2 perform in Croke Park on the Joshua Tree tour!
The 30 years of resentment I held towards my only sister ended with a simple text - I owe you a U2 concert, ironically it's the Joshua Tree Tour. Yes you do, Suzanne!
30 years after adamantly and vociferously projecting to our Mam how there was no way in hell she was taking her eleven-year old brother to see U2 in Croke Park on the Joshua Tree tour, she is now buying my ticket to see U2 in Croke Park on the Joshua Tree tour. Heck, she's even coming with me.
Of course, I've seen them many times since. You see, since giving a significant portion of my Communion money in 1984 to Golden Discs in Northside Shopping Centre in return for The Unforgettable Fire on 12" LP, I have been a U2 fan. A committed U2 fan, possibly a super fan... and U2 hasn't made that easy! But that's a story for another day.
I can't recall exactly how many times I've seen the band, but tasked with the job of naming my Top Five U2 concerts, I had to come up with something, and here they are…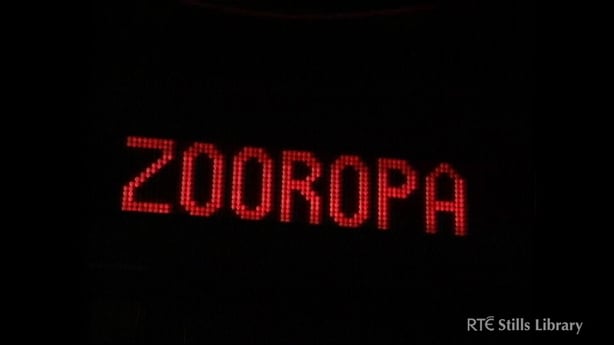 Number 1: Zooropa, August 28th 1993, RDS, Dublin
Zoo TV was an audio-visual, postmodern, juxtaposed mishmash of high-tech gadgetry, and ironic intertextual interplay... or something like that! I was seventeen, and didn't really have a clue about anything.
We spent the day in Paddy Cullen's in Ballsbridge, arrived in late enough and still made our way right to the front of the B-Stage. When you're seventeen, you get away with these things. Ah, the B-Stage, U2's most inspired light-bulb moment, and one that has changed the way stadium and arena tours have been designed ever since. I was so close to Larry's snare drum that I could hear it before the sound came through the speakers, but not quite close enough to get a decent look at Naomi Campbell when Bono pulled her onstage. Zoo TV was akin to a space-ship landing in town, it was simply like nothing we had ever seen before. Bono, or more specifically his alter-ego The Fly, began the tour looking like Elvis, with an egomaniacal portrayal of the excesses of rock'n roll stardom, and by the time the tour reached Dublin, 18 months later, he looked a little heavier, like The King in his later days – irony indeed!  The two albums U2 was touring (Zooropa coming swiftly in the wake of Achtung Baby) were outstanding, and by the time the tour hit Dublin it was so finely rehearsed and scripted that not only did the audience know what song was next, but also what Bono was going to say in between each song. So what? It was still awesome.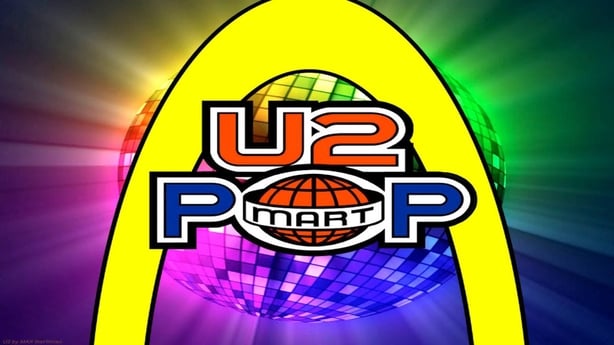 Number 2: Popmart, August 22nd 1997, Wembley Stadium, London:
Contrary to the critics at the time, this author believes Pop to be the last great U2 album to date, and it's time it got its dues. That said,  when those that created the work become the biggest critics of the work - specifically Larry - it can be harder to defend! Not without its flaws (but aren't flaws what make art great?), along with Achtung Baby the record bookends the zenith of U2's creative endeavours in the nineties, before making records to regain their position as the 'biggest band in the world' rather than pushing the boundaries became arguably their primary goal. FYI – I include the Passengers Original Soundtracks 1 record on this list, a weird and cinematic masterpiece that was shamefully prevented from being a U2 release by the band themselves. The Popmart tour promoted consumerism, embraced kitsch, celebrated the avant-garde and gave a rock'n roll show colour. Oh there was so much colour. It got off to a rocky start in the US, but by the time it hit Europe, the band had found their groove and the bells and whistles made sense on a much deeper level than a showcase of 'where Art meets Consumerism' may suggest.
They say U2 found irony on Zoo TV, but for me it was always much clearer with Popmart. At Wembley, it seemed that it all clicked, the show achieved everything that the band wanted from this extravaganza, including a London crowd that was simply off the charts with an energy that made the occasion. It also remains the greatest intro to the stage that U2 (or probably anyone else) has ever conceptualized.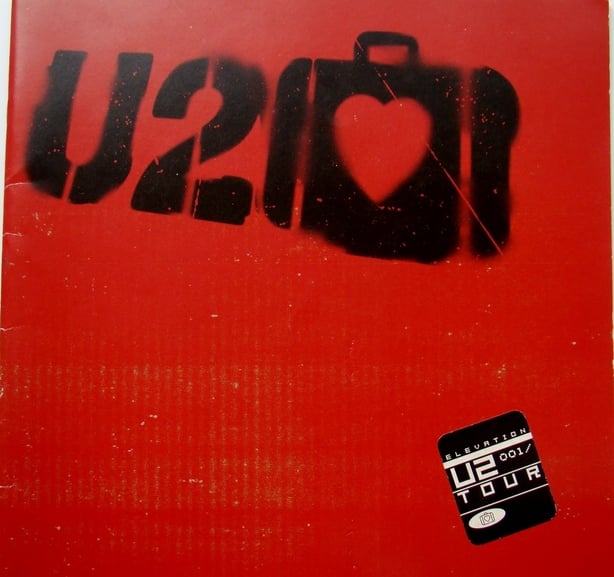 Number 3: Elevation Tour, October 25th 2001, Madison Square Garden, New York:
I awaited this gig with a strange intensity that I had never previously felt, certainly not with regards to an impending rock'n roll show. Living in New York during the 9/11 attacks, I had first-hand experience of the immediate aftermath and effect that this tragedy had on New Yorkers. As has been recounted numerous times since, by much smarter people than me, it was their resilience, camaraderie and sense of community that struck me most. As Irish people, our sense of cynicism, intolerance of bullshit and distrust of any form earnestness generally leave us questioning most of Bono's actions and proclamations, and that's just his fans! But this night, U2 and Bono in particular, were exceptional. The band projected an energy that I had seen before, but that was never as relevant as that moment, a mere six weeks after 9/11. The band members have always referred to the fans as their 'tribe,' and at Madison Square Garden that night, I could understand why. The most stripped back stage show they'd had in years, the songs had more resonance than ever, and when the names of every victim of the 9/11 attacks scrolled up on the backdrop during an utterly emotional version of One, the room was simply electric.

Number 4: Lovetown Tour, December 30th 1989, The Point Depot, Dublin:
My first U2 gig, in fact my first ever gig. In my mother's mind, I was old enough to attend, but not old enough to queue all night outside The Point Depot to purchase tickets. An interesting conundrum, so I did the only thing available to me... I ran away. Of course I came home the next morning, two U2 – Lovetown tickets in my bag, gleaming in bright yellow like two priceless gold bars. I'd made up my mind, I'd take whatever punishment and telling off I get from my parents with a sorrowful and conciliatory tone, and I'd take whatever punishment they deemed worthy. With one exception, they would not stop me going to this gig!
Anyway, turns out they didn't notice I was gone! A win at the time, but a little worrying now when I think back about it!
This gig makes the list as it was my first, but there were much better periods in U2's existence. Having overextended themselves a little on the road to American roots, it all became a bit over-inflated and pious. They looked a bit silly, they were possibly a little bored during this period and in the double album Rattle and Hum they delivered half of a great record… Let's not even mention the movie!
Still the songs were there, and I floated out of this gig, one of the happiest two hours of my young life.
We need your consent to load this YouTube contentWe use YouTube to manage extra content that can set cookies on your device and collect data about your activity. Please review their details and accept them to load the content.Manage Preferences
Number 5: ???
With the shameful intention of forcing another article out of RTE Culture, I'm reserve judgment on the fifth concert on this list until after the forthcoming tour. I plan to catch a few shows, including the forthcoming Dublin show on July 22nd, and I suspect that we might be seeing a lot of U2 over the next 12-18 months. To make the list, the show(s) will need to compete strongly with the 2015 Innocence + Experience tour as I thought the band were playing great during this period, very loose and carefree and the stage show, concept and set-up were phenomenal. The Vertigo tour in 2005 and 360° tour in 2009 were surprisingly disappointing and I missed the legendary Slane gig in 2001 due to the aforementioned period in New York.
It may be U2's first foray into 'legacy' touring, but they will play The Joshua Tree from start to finish (my guess is they open with a greatest hits set, then drop Joshua Tree in all its glory as an extended encore), so who cares? Roll on Croke Park in July.