As the Galway International Arts Festival kicks off, GIAF Chief Executive John Crumlish celebrates 40 years of Ireland's most beloved cultural smorgasbord...
The Galway Arts Festival has been part of my life for many years. I first discovered it as a student in the 1980s when it was only a couple of years old, started by a group of arts enthusiasts that included Ollie Jennings, Ted Turton, Mary Coughlan and Ciaran Corcoran amongst others.
Their ambitious presentation of Catalan company's Els Comediants at GAF 1985, where demons and angels fought it out across the City Centre, set down a marker for what was to come.
By the early '90s, I had volunteered at the festival and was officially smitten. I saw a fabulous outdoor spectacle show called A Brief History of France by French company Royal de Luxe, which had a big impact and demonstrated artistic director Trish Forde's huge ambition for the festival.
Through the 1990s, the festival grew, pushing more into various art-forms, in particular physical theatre and music, where we were privileged to hear everything from Radiohead to Daniel Lanois to Michael Nyman.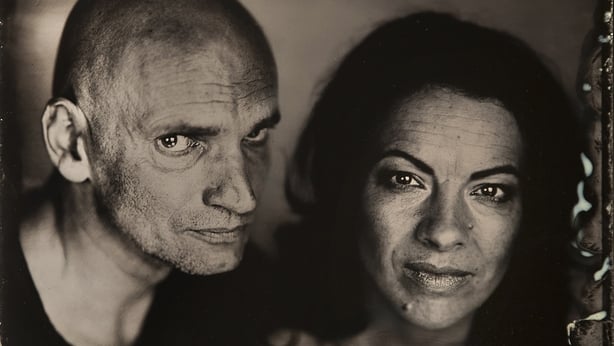 The decade closed out under the artistic direction of Ted Turton and the management of Fergal McGrath, who, with the huge spectacle of Cargo de Nuit from Macnas and Group F (a French pyrotechnics company), ambitiously used the city centre and Galway Bay as its backdrop to deliver a very confident statement about where the festival was at.
2000 saw a new artistic director, Rose Parkinson, and the introduction of more text-based theatre into the programme. The arrival of Steppenwolf Theatre company from Chicago provided a different kind of wow for festival audiences. Over the next few years, the theatre programme offered wonderful treats - DruidSynge, for example - with the festival producing its own theatre piece Trad, written by Mark Doherty. This provided the festival's first experience of international touring, with the show going to the Edinburgh and Adelaide festivals. I had arrived as CEO in 2003 and shared in the excitement of our first overseas success.
The festival continued to grow in the noughties, developing its dance and visual arts programmes under current artistic director Paul Fahy. Then, in 2010, we made the strategic decision that the production of new work would become central to what the organisation did.
Our first production (co-produced with Landmark Productions) was Misterman, written and directed by Enda Walsh and starring Cillian Murphy. The play was very well received at the festival and subsequently in New York and London, with Cillian delivering an astonishing performance (rewarded with an Irish Times Best Actor award). Sitting in my seat in the National Theatre in London in 2012, as the curtain opened on its first night is a memory that will stay with me.
Over the next five years, we produced or co-produced eleven theatre shows and commissioned two exhibitions, have been nominated for 27 awards and won seven.
Meanwhile, the Festival programme itself has been further expanded and a new discussion strand, First Thought Talks added. This year will be our biggest festival, where we can hopefully once again deliver an attendance of over 200,000. Our focus is now moving towards 2020, when Galway will be European Capital of Culture. The announcement was made during last year's festival and standing in a large crowd in Mainguard Street waiting for the outcome on a giant screen must be something akin to being involved a penalty shoot-out at a major soccer competition. The designation represents a huge opportunity for both Galway and the wider culture community in Ireland.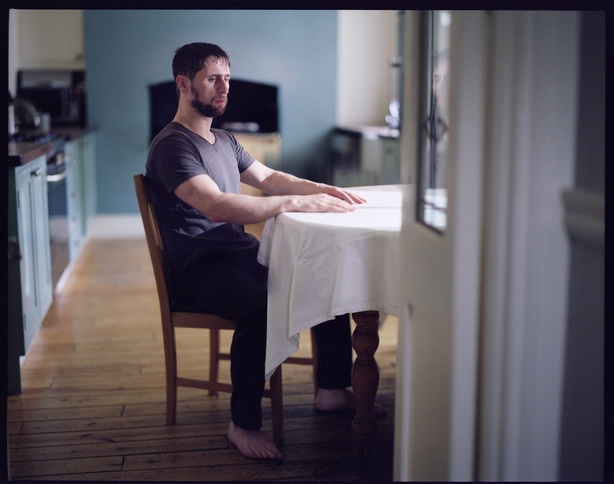 Finally, as I write this piece, Galway International Arts Festival has just been named in the Guardian newspaper's Top 5 Summer Festivals in Europe. A great birthday present for the many people who worked for the festival, volunteered at the festival, who gave of their time as board members, all the organisations that funded it, all the individuals, businesses and companies who supported it and believed in it, all our supporters in the media and all the great artists down through the years who gave us such great times.
The Galway Arts Festival opens today, and runs until July 30th - details here.