Mayo-based Chris Doris is an artist who has not exhibited often in recent years, concentrating instead on professional training in Mindfulness Based and Core Process Psychotherapy. For those who have been waiting, his current flurry of recent public activity is worth the pilgrimage.
Following on from simultaneous exhibitions at Ballina Arts Centre and the Custom House Gallery in Westport last month, his new show The Space Between is now open at Limerick City Gallery.
The Ballina and Westport shows were the first solo painting exhibitions Doris has held in eight years. At Limerick City Gallery, The Space Between includes large scale paintings, 200 A4 images on sandpaper and works on paper inspired by the West of Ireland landscape.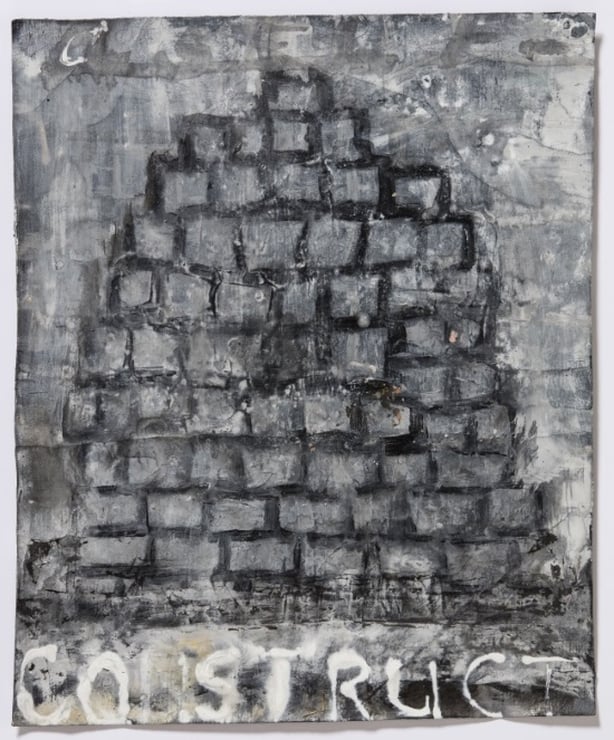 Doris is a professional healer whose personal approach to spirituality is inseparable from his art, which comes across as an extension of his meditative practice. His last major painting show was at the Paul Kane Gallery in Dublin in 2009, and was heavily influenced by colour theory and the work of Josef Albers, Mark Rothko and Sean Scully.
His public artworks, which have included a Dublin billboard project and public inquiries into the medium of silence, began with the 1999 process/performance 40 Days and 40 Nights, during which Doris lived and made art on the summit of Croagh Patrick (listen to the RTÉ Documentary On One about the project here). Works executed during his 40-day retreat were subsequently exhibited in Westport and at the Arts Exhibition Centre in Ards, County Down in Northern Ireland.
As an artist, Doris captures a sense of openness, inquiry and curiosity in his work, that chimes seamlessly with his chosen way of life and dual professions.
Chris Doris: The Space Between is at Limerick City Gallery until 31 August 2017.