Bloomsday 2017 saw the release of Brian Byrne's new album Goldenhair, featuring 21 new songs composed by Byrne set to the words of James Joyce.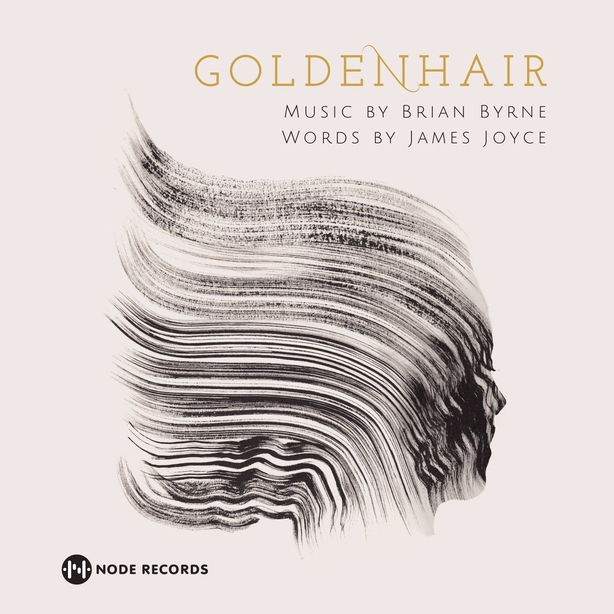 Byrne has many strings to his bow. He's a Golden Globe nominated and multi award winning film composer, songwriter, producer and conductor, and these connections gave him a wealth of performers to draw on for the project including Declan O' Rourke, Cara Dillon, Jack Lukeman and The RTE Concert Orchestra. The process was anything but formal for the most part and Byrne described how actress Glenn Close (Byrne composed the music to her film Albert Nobbs) recorded her contribution.
"This was her only day off and she literally had one hour. My friend Fred Johanson who was working with her brought his laptop over to her house and they recorded, but her dog was in the corner and they did one take, so I spent about four hours EQing out the dog collar! I'll give a free CD to anyone if they can tell me the word where the dog is on it!"
The project was very much a labour of love that Byrne worked on in between writing and producing music for the films.
"I took my time with this one. Usually I'm known for staying up all night and doing the arrangements at the last minute, but this was six years. This was a passion project in between movies and it's just whoever I picked up along the way."
Byrne has taken the words of James Joyce verbatim to set to his haunting melodies, but it might not be James Joyce as you know him.
"This is relatively unknown James Joyce. James Joyce was a young man, he was unpublished, he had no girlfriend. He was walking around Dublin, kind of depressed, writing these poems in Elizabethan style. He was writing in a non James Joyce style – essentially these are songs. My hope is that I can put my fingerprint on something and maybe open up the world of James Joyce to people."
As well as a tribute to Joyce, this project is also a homage to home from the composer who has spent the majority of his working life living abroad.
"I think the Irishness in this project doesn't have to be bells and whistles and Guinness. James Joyce is as quintessential Irish as you get, but he was also a world traveler… I wouldn't have written this if I was living here because you have the longing to be home, you have the longing for the Irishness when you're away and that yearning hopefully comes out in some of the music."