"It's the first time that Nan and I have shown work together and we've often talked about it," said Irish film-artist Vivienne Dick in advance of her major exhibition opening at the Irish Museum of Modern Art.
"We are close friends. We both spent the same time together in New York back in the late 70s." That time in New York marks the origin of the connection between Dick and Nan Goldin, the US photographer whose show will run concurrently with Dick's at IMMA.
Dick began making Super 8 films while living in downtown New York in the 1970s. These films document the short-lived 'No Wave' avant-garde scene led by a collective of musicians, filmmakers and artists including Goldin, Lydia Lunch, Arto Lindsay and others. "I've always been interested in how people relate to each other and questions around what it means to be human, or what it means to be a woman," says Dick. It's a theme that connects the work of both artists.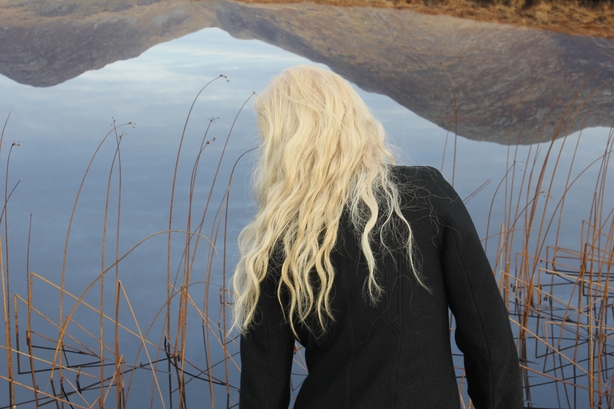 Born in Donegal in 1950, Dick lived in London in the eighties and nineties where she worked mainly in 16mm and video. She is now based in Ireland where she continues to make new work. Many of the people who appear in Dick's early films also appear in Goldin's photographs. Both were art world pioneers who have gone on to have long and significant careers.
Retrospectives of Dick's work have been held in Seville, Tate Modern, Crawford Art Gallery and the Berlin Film Festival.
93% STARDUST is a survey exhibition that will include early films from the 'No Wave' period presented in a pop-inspired lounge environment as well as recent works shown in a more traditional darkened cinema space. The artist will also premiere her new film work Augenblick as part of the exhibition.
Vivienne Dick, 93% STARDUST is at IMMA from 16 June to 15 October 2017 - details here. (Including adult themes and explicit imagery, this show may not be suitable for all audiences.)