If you're looking to join Ireland's long list of noted writers, having Patrick McCabe as your primary school teacher is not a bad place to start.
For Galway-based author Alan McMonagle, that's exactly how his love of writing was nurtured. As he told Ryan Tubridy this morning, "One of my abiding memories is not spending so much time on Mathematics or History or Geography. [McCabe] was a natural born storyteller, even then he would offer us chapters of what would become his first published book."
But Alan abandoned his writing pursuits when he went to secondary school and found himself on a different path in college. "For some reason I did a business degree in UCG, I think it was really to just get a way into the big world and have something," he said.
As Ryan put it to him, "Your twenties were spent doing a whole heap of nothing?"
"That's probably a fairly accurate way of putting it, yeah," he said. "I worked as an office slave for a little while and the usual over the counter jobs. I did some travelling, I lived in London for a year, I lived in Sydney for a year…Each time I came back to Galway I began to talk to myself about returning to writing again."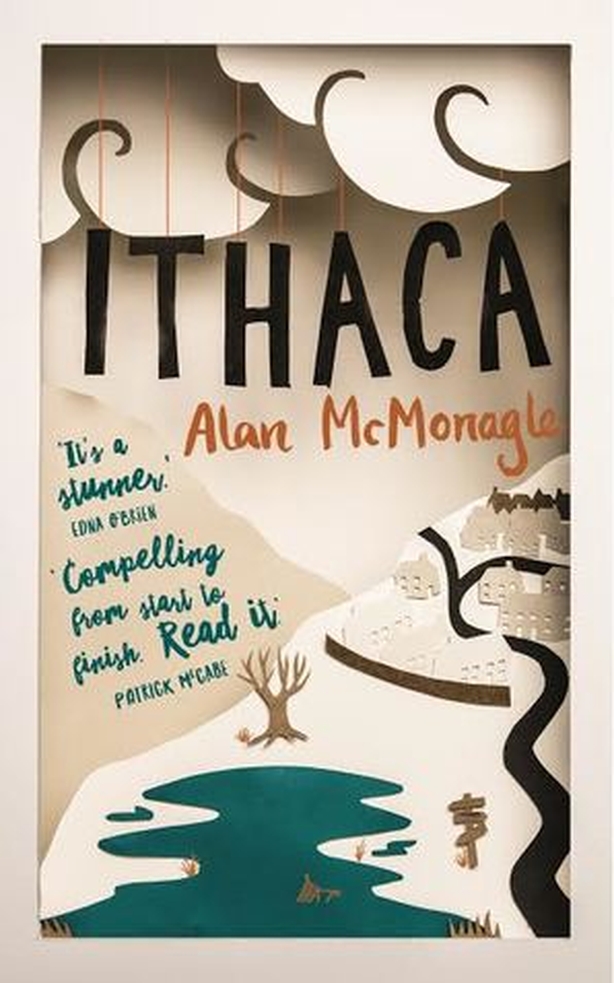 Alan was 30 before he committed to writing, but his first two collections of short stories drew widespread praise. They also took him on a tour of Ireland's literary festivals in 2013, including Tipperary's Dromineer Literary Festival, where he spent an evening in the company of authors Julian Gough, Donal Ryan and Paul Lynch.
Over the course of the conversation, they convinced him that it was time to write his first novel: "They threw down a playful but collective gauntlet: 'Have a go at a novel next, Alan'…I said 'I will'. I cleared away 2014. It was a complete immersion. I went for it."
The novel, Ithaca, was written, telling the coming-of-age story of 11-year-old hero Jason Lowry in a recession-riddled Midlands Ireland of 2009. It was sent to all of the major publishers in Ireland and the UK.
"One glorious Friday morning I received a phone call," he says. "My agent, Ivan, told me to prepare to be very happy. He said not only do they want your first book, they want your second book. I can't remember what he said after that. I was on the ground."
Ithaca (out now) is published by Picador. You can hear Alan McMonagle on The Ryan Tubridy Show here.