For the next few weeks, RTÉ Drama On One is going to the archives and giving you the chance to hear some great chats from the Rattlebag programme, presented by Myles Dungan.
The first is from 2004. Carrie Fisher arrived to the studio one Friday afternoon, prior to a Late Late Show appearance that evening. She was a one woman entourage - with her coat, her soda bottle and her books - all about her. She was cool, calm, casual and courteous - instantly likeable. In the middle of promoting her book The Best Awful ( a follow up to her earlier Postcards From the Edge, and the continuing saga of Suzanne Vale - a thinly veiled, no pun, version of herself) she was jet lagged and weary. We briefed her very briefly on the clips we had selected to play - and that was it. The red light came on and there she was - funny, generous, honest, self aware and self-deprecating.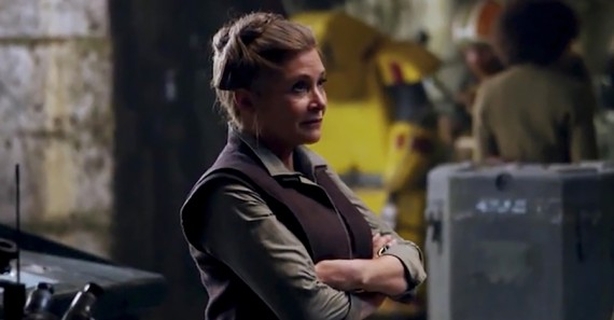 Carrie Fisher passed away on December the 27th, 2016. Her beloved mother, Debbie Reynolds followed her the very next day.
In the wings - Carrie Fisher talks to Myles Dungan, RTÉ Radio One, Sunday June 11th, 8pm