Ah, the pub. It's long been the centre of conversation, celebration, and commiseration in Irish life, not least in the nation's capital.
Now, a new exhibition at The Little Museum of Dublin examines what makes the quintessential Dublin pub. Its curator, Simon O'Connor, shared his insights with Dave Fanning this morning.
"To me the classic Dublin pub is what would have been an old spirit grocers…it has a snug down one end, it has something resembling a church pew in it and a frosted window, your own hatch to order a drink from at the bar. And then behind the bar, you have lots of old Victorian drawers where they used to sell tea and herbs. And there's no music on and there's maybe a small TV with a match on it for an hour a day, but that's about it."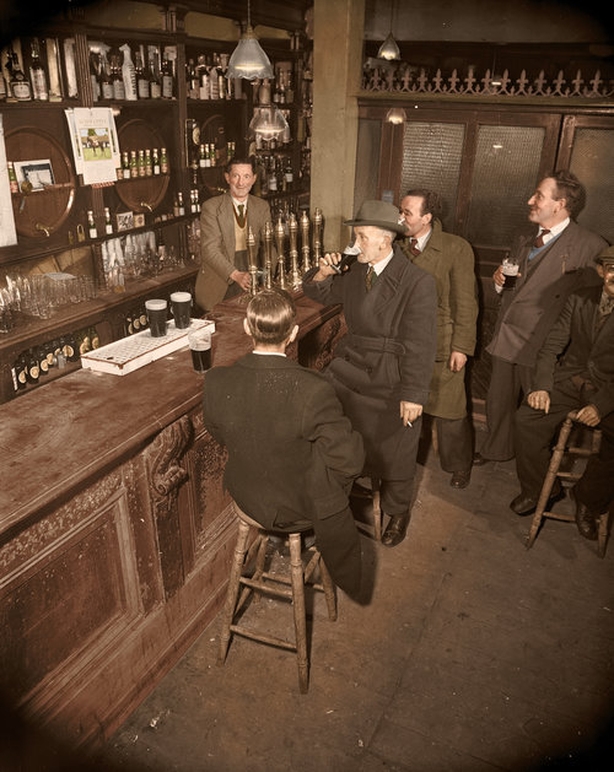 Simon spent months speaking to bar owners and workers to get a sense of the people who populate the pubs, "They are this leveller where everyone can go," he said.
"They all talked about the different levels of society and different types of people that come in over the course of the day from when they're open. So they'd have famous actors in one minute for a cup of coffee and the politicians and then they've got the rowdy bunch of young fellas that they have to kick out…It's the centre of life. It sounds like the maternity ward without the children."
You can get more information on the exhibition here and you can get more from The Ryan Tubridy Show here.