In a new series of articles, critic and broadcaster Cristín Leach selects 21 artworks for RTÉ Culture that define Modern Ireland.
Number Four: Remains by Willie Doherty (2013)
Now part of the Irish Museum of Modern Art Collection, Willie Doherty's Remains is a powerfully unsettling 15-minute film that focuses on one of a series of "punishment" shootings that took place in Derry in 2012, during which the dissident Republican group, Republican Action Against Drugs (RAAD) ordered a father to bring his son and a cousin, to a specified location to be kneecapped.
We need your consent to load this Vimeo contentWe use Vimeo to manage extra content that can set cookies on your device and collect data about your activity. Please review their details and accept them to load the content.Manage Preferences
Described as a fictitious film based on real events, Remains features a male voice-over and makes use of repeated phrases, including "I can't remember. I can't forget." Set in litter-strewn alleys and at the backs of buildings, it conjures its most vivid imagery through the language used to describe three separate incidents: "Age 16, five of them... twenty perfect profiles of a door key..."; "1982, facing the wall, age 18, alone... guilty of something unspecified…"; "The third time, 2012... bring your son at ten o'clock, he said... The sins of the father… 30 years later... a failure to re-imagine the future."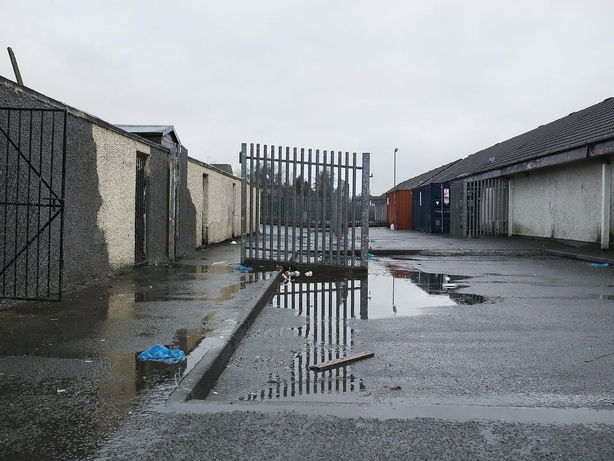 Doherty offers a compellingly painful reminder that almost 20 years after the ceasefire enacted by the Good Friday Agreement, vigilante violence was still being used as a method of social control in Northern Ireland. It doesn't make for easy viewing, but Remains makes an important statement about the generational nature of conflict and history repeating itself, or as the father voice in the narrative terms it, "past as present".
The image of a burning car, which features throughout Doherty's work, repeats here too as the voice-over dispassionately intones, "You will remember. You will forget."