Selina Cartmell, the new Director of Dublin's Gate Theatre, has launched her inaugural 2017-2018 season with an intriguing and eclectic mix of works that promise to bring the esteemed Dublin venue into a bold new era.
The theme of the new season is The Outsider, and will kick off in an audacious fashion on July 6th with a new theatrical adaptation of F. Scott Fitzgerald's classic The Great Gatsby - one that will see the seats entirely removed from the Gate auditorium, transforming the iconic Parnell Square space into an immersive theatrical experience, courtesy of acclaimed UK director Alexander Wright.
Without any further ado, It's pleasure to share our full 2017/18 programme with you. #GateLaunch pic.twitter.com/At9D0cvKWG

— Gate Theatre (@GateTheatreDub) May 17, 2017
Elsewhere, the season offers a mix of choice contemporary works (Stephen Sondheim's acclaimed musical Assassins, and Nina Raine's award-winning Tribes) alongside a venerable 20th century classic (John Osborne's Look Back In Anger, accompanied by a contemporary response from writer and actor Emmet Kirwan) and the Royal Shakespeare Company production of Shakespeare's poem The Rape of Lucrece, with a cast led by Camille O'Sullivan. Elsewhere, new Gate commissions include Roddy Doyle's own stage adaptation of his celebrated novel The Snapper, and for the holiday season. a new version of Hans Christian Andersen's The Red Shoes, to be directed by Cartmell herself.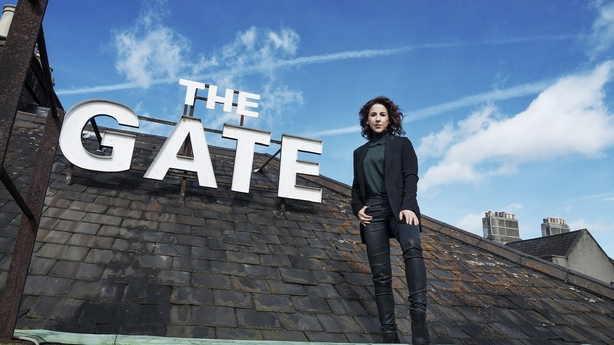 "Today our ambition for the Gate is that it becomes a beacon which exists in the hearts and minds of both artists and audiences." said Cartmell, who succeed Michael Colgan in the role earlier this year, and is only the fourth Director in the theatre's nine decade history. "It was Hilton Edwards who said the Gate exists to 'put at the disposal of our audiences all the riches of the theatre, past, present and future, culled from the theatre of all the world and irrespective of their nationality.A theatre limited only by the limits of our imagination'."
Find out more about the 2017-2018 season at The Gate Theatre here.