Director Nora Twomey introduces her new film The Breadwinner, the eagerly-awaited new feature from Oscar nominated Irish company Cartoon Saloon, along with a first look at the film's trailer.
The Breadwinner is an animated feature film that tells the story of Parvana, a twelve-year-old girl who gives up everything to provide for her family and reunite with her father.
We need your consent to load this YouTube contentWe use YouTube to manage extra content that can set cookies on your device and collect data about your activity. Please review their details and accept them to load the content.Manage Preferences
Based on Deborah Ellis's novel by the same name, the film spans the autumn of 2001 in Kabul, Afghanistan just as the Taliban regime began to fall. The book has been published in more than 40 editions and translated into many languages. It is on the recommended reading list in many schools across the western world for students from the age of ten upwards. It's also a brilliant read for adults and was a wonderful foundation for the film's tale of adventure.
Angelina Jolie joined the film as Executive Producer at script stage and has helped guide the film from there to its final stages of production. With her experience as a director, actor and producer, Angelina brought a great amount of wisdom to the storytelling process. Her own sensibilities were very much in-line with my own and the rest of the film-making team. With an unusual film like this, collaboration is key to finding the right path forward.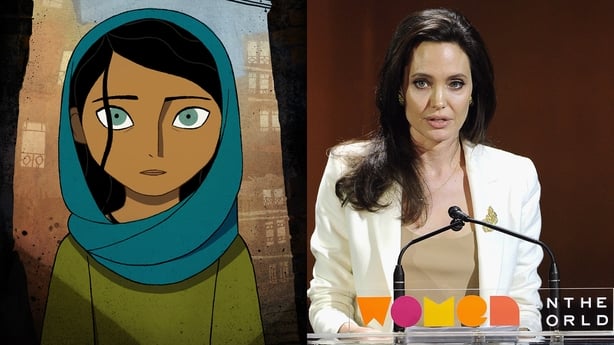 We really wanted to make this film distinctive in its artwork and style of animation but the process of finding the right look took almost a year. Art Directors Ciaran Duffy and Reza Amirraihi found inspiration in the landscapes, artwork and artefacts of the region. We worked closely with Afghan consultants in order to be as authentic as we could to a time and place where cameras and visual documenting were outlawed.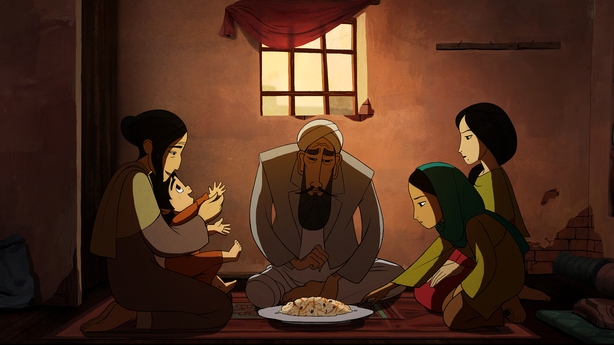 A team of over 300 animators, digital painters, voice actors, storyboard artists, compositors and production staff worked on the film across three countries; Ireland, Luxembourg and Canada. The film is a co-production between Cartoon Saloon, Aircraft Pictures and Melusine with compositing (colouring and integrating the characters to their environments) being handled by Guru Studios in Toronto. We have equity investment from some US partners for the first time with this film also.
Finding partner studios with similar sensibilities and complementary skills is the key to co-producing works like The Breadwinner. We use the Net and production pipeline software to pass scenes over and back between artists, layering the film from its first rough drawings to fully animated and coloured scenes. Animators who might never have met in real life, were able to virtually draw over each other's work to make our characters come to life.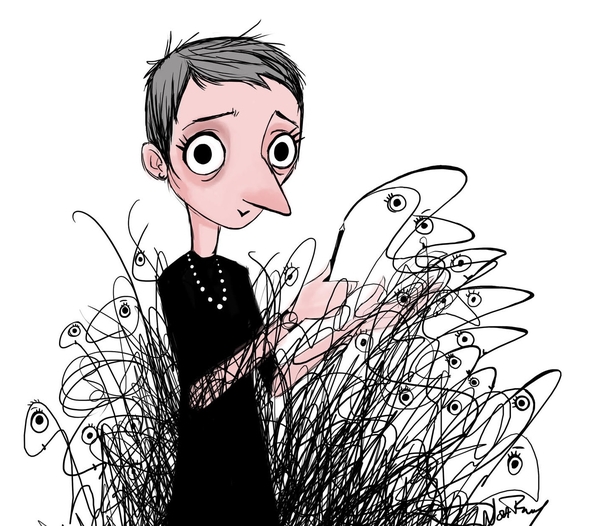 Planning and executing a multi-million-euro production like this across so many studios takes a lot of expertise but Cartoon Saloon has built up such great relationships with like-minded producers across the world with the support of The Irish Film Board, Enterprise Ireland and the many European film initiatives that maintain a healthy independent animation industry.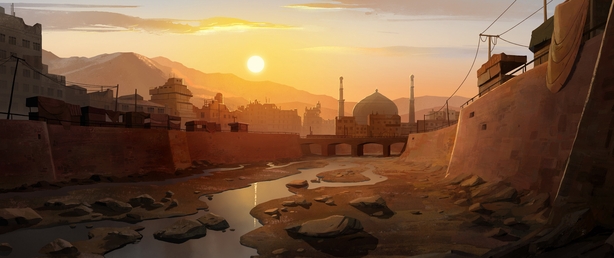 The voice cast, many of them Afghan, were recorded over ten days in Toronto. Animating the voice performances takes a year, with each animator taking a week to animate four seconds of animation. Working at such a painstaking pace means that every scene in the film has had a huge amount of dedication.
The film will premiere in the autumn and all our cast and crew are very excited to see it on the big screen and sharing Parvana's story with audiences all over the world.
Nora Twomey is the Director of The Breadwinner, and Co-Founder and Creative Director of Irish animation studio Cartoon Saloon. The Breadwinner will premiere later in 2017.