In Ireland, we're inundated with musical artists who produced brilliant, ground-breaking, and seminal albums that somehow never received the mass adulation that they deserved at the time.
Some of these have achieved a kind of retrospective infamy, and as I consider the huge number of great Irish records that are out there, records that probably never made a penny for the artists that produced these albums, let alone make them millionaires, I'd like to think that those artists who are regular working stiffs like the rest of us are content that they left masterpieces behind that are appreciated, loved, adored and possibly even the spark of inspiration for future rock stars.
Of course I'm sure a few quid in the coffers would also have helped greatly!
Most of us are aware of the great Irish albums, including those that have never seen commercial success - think of records by Whipping Boy, The Blades, The Radiators, Engine Alley, The Power of Dreams and others, which show up on most lists of unsung gems. I love all of these records, but there are a few from my own personal collection that I consider neglected classics; ones that rarely show up.
And with that, and in no particular order, I bring you... 5 Great Irish Albums that you've (probably) Never Heard.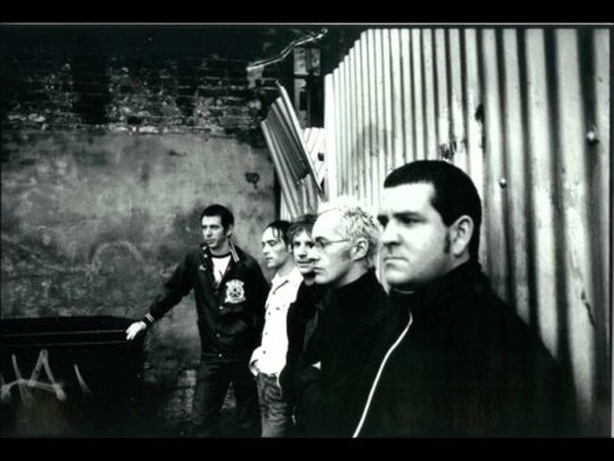 1. Eskimo Beach Boy by Ten Speed Racer
Released in 2000, Eskimo Beach Boy is a sleazy, mid-tempo alternative-rock record with killer hooks and great melodies. We haven't produced many albums in Ireland that project an effortless cool like this one, and of course the secret to being cool is not knowing you're cool! And Ten Speed Racer pulled it off.
A collection of super multi-instrumentalists - which also included producer, solo-artist and all round music-man Joe Chester - for some reason I always had the feeling that this band would only be together for a short period of time, and so it turned out. Although abrasive at times, each song on the record is layered with subtleties, both instrumentally and vocally, with the cleverness only becoming obvious following numerous listens. To deviate into anorak territory for a brief moment, I love the production on this record, and the instrument separation for such a deeply layered album is outstanding.
Songs like Sidewalk Monkey Typhoid and January carried a swagger with them, a kind of California cool, whilst the title track, the most up-tempo track on the album, was an altogether different animal - short, angry, pop. I was once jolted out of my settee at home whilst watching the box-set of US TV show Damages on Netflix (first three seasons are not bad, the last two are poor, but I stuck with it as herself was loving it) as Eskimo Beach Boy played loud from a car radio as the antagonist was driving and swigging from a bottle! He was a real bad boy, perfectly illustrated by the fact that he listens to Ten Speed Racer whilst carrying out his destruction! Best thing about the whole series.
You knew that these songs could perform well on US college radio, or be appreciated in the type of environment that allowed R.E.M to exist for the first 10 years of their professional life before superstardom arrived, but the lack of clear definition and the state of the music industry (and the Irish industry in particular) in the early part of the new millennium meant it was always going to be difficult for a band like Ten Speed Racer to break through. Unfortunately that proved to be the case.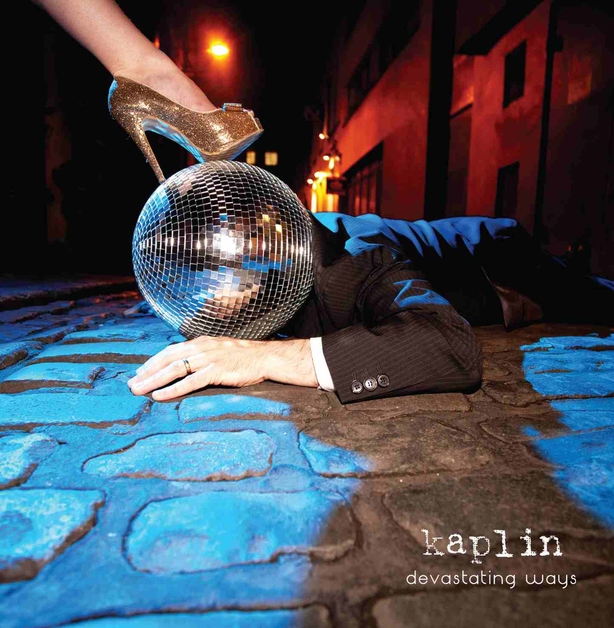 2. Devastating Ways by Kaplin
Released at the end of 2012, it is the newest record on my list; which in fairness probably says more about my own vintage rather than the quality of Irish releases over the last five years. Devastating Ways expertly represents a band that is unlike any of their contemporaries in the Irish music scene. A dirty, alternative country rock record that wears its influence on its sleeve, encapsulating all they have learned from the likes of Grinderman, Ry Cooder, Tom Waits and The Band... and strangely, I always heard a hint of Lloyd Cole in some of the melodies and vocal delivery! That aside, I'm making up my own genre for this band - Celtic Texarkana. You can have that!
Opening with the dirt and grit of Falling Down Your Stairs, the abrasive tone of the track is perfectly married together by Warren Ahern's lyrics and the musical textures, equally beguiling whilst making the listener a little uncomfortable in his/her own skin. Although there are numerous slower and more melodic moments on the record - such as Easy Lover – the album retains a darkness, with a touch of melancholy throughout.
Devastating Ways wasn't hugely appreciated by critics on release, and I always felt that the band was hard-done by. Five years following its release, I think a retroactive assessment of this record would change those perceptions. If I was to be critical, it could possibly be one song shorter (and I'd have a look at the running order). The pay-off arrives with the last track on the record - The Road Rarely Runs out of Signs. If any of the aforementioned artists had released this, it would be considered a masterpiece. Whenever I get round to writing the TV series that I've been banging on about for five years, this track is definitely closing the final episode of Season One, regardless of the plot!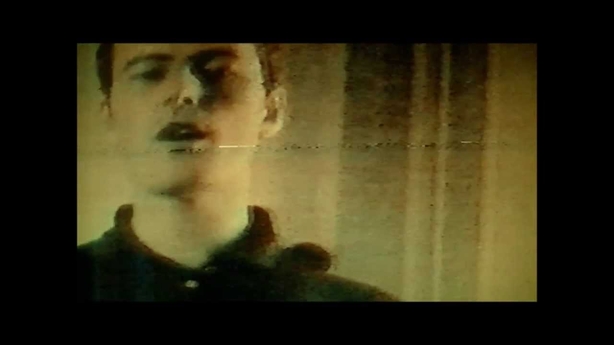 3. Revelino by Revelino
Possibly the most '90s-sounding album on the list, Revelino arrived at a time when 1960s, melodic guitar pop was making a big comeback, especially in the UK. Having said that, their eponymous debut album was released in 1994, just before mediocre English indie bands became a dime-a-dozen following Oasis' explosion on the scene. It's retro, it has killer hooks, great harmonies and big, sprawling choruses.
Similar to other albums referenced here, the band also showcased a serious Pixies influence in the dynamics and structures of the material – My Bones is an example. It could also be the weakest song on the record and possibly shouldn't have been included second in the running order, but that's a minor gripe. Like all great '60s classics, the songs are short, with only two coming in at over four minutes, and six that are actually less than three minutes in duration. Without a doubt, highlights are the opening track Happiness Is Mine, and Don't Lead Me Down, which was included on the soundtrack of Irish film I Went Down in 1997.
It's a songwriters' album, with singer Bren Tallon at the fore, exploiting his ability to write short, melodious pop in the vein of Ray Davies from The Kinks. There's not much more to say, if you like The Beatles, R.E.M, The Kinks and all other artists in this great tradition, you'll love this album. The band followed this up with Broadcaster a couple of years later - I also recommend giving this one a listen.
Today some of the members can be found performing in Beatclub, who are one of the best wedding bands in the country. If you like all the stuff I described earlier, check them out if you're planning a wedding.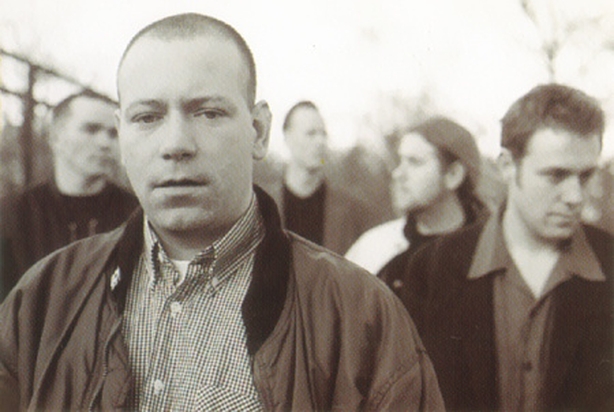 4. Butterfly Effect by Sack
The follow up to the equally brilliant You Are What You Eat (which for the record also spawned what should be considered one of the great Irish singles - What Did The Christians Ever Do For Us?), Butterfly Effect is a gloriously pop infused, guitar heavy, indie classic. Sack are a band often associated with Shoegaze, and although there are minimal components of that genre here, it is more like a less aggressive Pixies influence (there they are again)which dominates the album - along with elements of The Smiths - but the Sack sound really is their own.
I always saw them as the elder statesmen of indie in Ireland, especially for my generation (X, apparently). The members having been involved in music and bands since the early to mid-80s, they looked a little like a Ska band, at times sounded like The Housemartins, and like them had the ability to write the most perfectly-crafted pop songs. Although two of the band members - brothers John and Tony Brereton – grew up only up the road from me in Santry, I actually wasn't turned onto Sack until this record came out in 1997. Live, they are phenomenal, and I can't write a piece about them without speaking of the unique talent that is Martin McCann, who has been blessed with one of the greatest singing voices to come out of Ireland, with the charisma as a frontman to match.
Sack still occasionally show up on the live scene, and I urge you to check them out when you can. They've also been promising a new album for years, I sincerely hope that they get round to it. And look, I even got through this without mentioning Morrissey!
5. Oceanic Feeling by The Prayer Boat
The first (and least known) album from Wicklow's The Prayer Boat. Released in 1991 on BMG Records, it became a little over-shadowed by its follow-up – Polichinelle - some years later. The latter is also a great record, and tends to show up on 'Greatest Irish' lists, but I always had a soft-spot for Oceanic Feeling.
The Prayer Boat came out of that late 80s / early 90's scene, which could at worst be described as 'Celtic rock' (before the kind of negative connotations we might apply to it now were popular), but might best be understood if we consider their contemporaries such as The Waterboys and Hothouse Flowers.
The aforementioned Tinley is the driving force for this record, his vocals a joy to listen to as he paints lyrical pictures of mythical goddesses, beautiful and beguiling as he utilizes the trope of nature to describe his feelings and desires. The album is poetic and beautiful, with an up-tempo, driving rhythm section that underscores the swirling mix of instruments, perfectly encapsulating a genre that was all our own and which should have made bands such as The Prayer Boat much more commercially successful than they were.
The stand out track for me is the title song - today it reminds me of My Morning Jacket at their best, and along with Upside Down is the finest example of what the band were trying to achieve with this album, at least with Side A. For those of you that don't understand what that means, I'm speaking of vinyl, and when I listened to this album again last week, I had to go and flip it over to Side B to hear the second half. It was magical.
In fact, in many ways Oceanic Feeling is an album of two sides, both equally mesmerizing, but whereas Side A is driving and upbeat, the second side is slower and a tad more trippy. I'll assume this is exactly what the band wanted when working out the running order, as there are six songs on the first side and only four on the reverse. As the album closes, elements of Van Morrison circa his Moondance era (an album I prefer to Astral Weeks) can be heard in Hunger for the Beautiful, driven in the whole by beautiful, melodic bass lines from Tony Byrne.
Celtic mysticism, but not as you know it.