This edition of my series Altering States: A 100 Years of the Arts in Ireland, developed and produced in 2016 (and currently being broadcast on Mondays on RTÉ Radio 1), considers where we experienced culture and the arts over that period.
Down through this edition, key Irish venues and the dates of their establishment - including galleries, arts centres, theatres, and related events such as the establishment of festivals – are narrated by actor Gary Murphy, to illustrate the complex Irish map of where public engagement with the arts happened, across the last century. While some venues are looked at in detail, others are mentioned to acknowledge milestones, such as the Lewis Glucksman Gallery opening in UCC in 2004, and Halla an Damer founded by Gael Linn in 1955 in Stephen's Green, Dublin.
We need your consent to load this YouTube contentWe use YouTube to manage extra content that can set cookies on your device and collect data about your activity. Please review their details and accept them to load the content.Manage Preferences
Colm Ó Brian co-founded the Project Arts Centre, Dublin in 1966. He gives a brief history of how rooms he secured from his father in Middle Abbey Street became the first home of Project, later moving to its location in Temple Bar.
Marie Bourke is the author of The Story of Irish Museums 1790-2000: Culture, Identity and Education, as well as former Keeper and Head of Education at the National Gallery of Ireland. She explains the historical context out of which the National Gallery emerged in the early 20th Century post-independence, as well as the vital and varied role its directors had and continue to play, in transforming the gallery into the popular institution it is today.
Deirdre Mulrooney is a dance writer and documentary maker. She provides a context for where dance was experienced and how different types of dance found audiences. She includes the roles played in Dublin by the Abbey, the Gaiety, the Olympia and the Mansion House, as well as the strong links between Cork and dance art across the decades. She references the role of Siamsa Tíre in Kerry and the boundless success of Riverdance, as well as the more recent development of the Bórd Gais Energy Theatre, which provides a world-class stage for touring companies as well as Irish Artists on which to perform.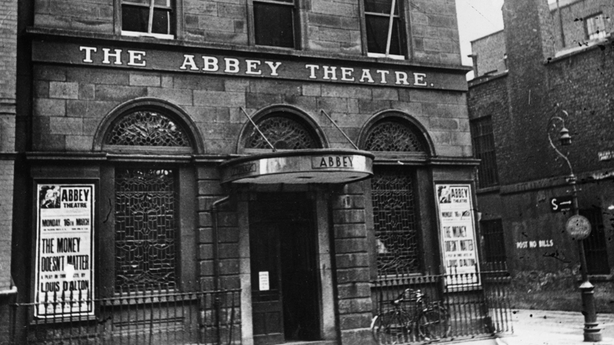 Architectural historian Ellen Rowley is author of More Than Concrete Blocks: Dublin City's Twentieth-Century buildings and their stories: vol. I, 1900–1940 and co-editor of Art and Architecture of Ireland Vol IV: Architecture 1600-2000. She recounts the growth of music halls, theatres and cinemas, and tells the story of the Abbey Theatre building, originally a traditional 19th century venue and its replacement by the Michael Scott building which opened in 1966, which took years to finally open following a fire in 1951. The programme includes a fascinating archive recording of Scott on location outside the new building, relating his ambitions for the project.
Rowley mentions a mid-20th century trend: the inclusion in some newly-built office blocks of modestly-sized performance spaces. The Sugar Club in Leeson Street in Dublin was built as part of the Irish Sugar Company complex. It was controversial when built in 1964, as it was a deliberately bold statement of new architecture in a location on the corner of 18th Century St Stephen's Green and Leeson Street in the city. Similar developments mentioned are the Eblana Theatre in Busáras and the theatre spaces in the Gas Company on D'Olier Street Dublin, as well as in George's Street in Dún Laoghaire.
Garry Hynes, Artistic Director of Galway's Druid Theatre Company, by way of illustrating the varying origins of some of our most important artistic venues, recounts how in the 1970s she and others in the company found a run-down old warehouse in Chapel Lane which would become their permanent home and intimate performance venue. That lane has since been renamed Druid Lane, and is central to the company's sense of self and character.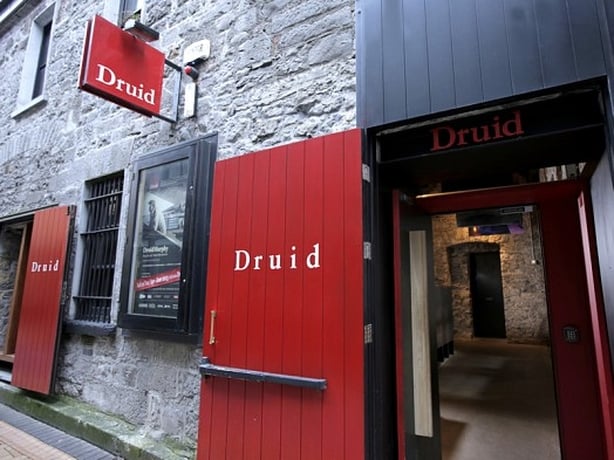 Ellen Rowley also speaks passionately about our evolving cinema buildings, as well as the enormous social role they played in the growing suburbs of Ireland from the mid-20th century onwards, and how they began to move into shopping centres and became multiplexes, evolving into the cinemas with which we are familiar today.
Rowley also recounts the history of the Cork Opera House, once the location of a much-loved 19th century entertainment venue, and its redevelopment by architect Robin Walker following a fire in 1955.
She mentions plans that were never developed to build a JFK memorial music performance venue in 1966, plans which were designed at the time by state architect, Australian Raymond McGrath. Aspects of this vision would be realised in a trend of the late 20th Century - that of the adaptation of existing buildings into cultural projects. The National Concert Hall, for example, opened in 1981 in what was once University College Dublin's Aula Maxima in Earlsfort Terrace. She also mentions our National Opera House, a new build by Keith Williams Architects which literally wraps around the former Theatre Royal in Wexford town, and is wholly representative of new architecture taking on what already exists, and making it sing.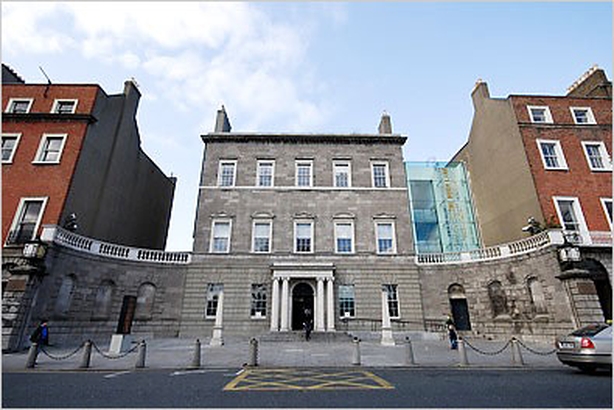 Catherine Marshall is an art writer, co-editor with Peter Murray of Volume V of Art and Architecture of Ireland: Twentieth Century, and a former curator at the Irish Museum of Modern Art. She relates where people were likely to see modern and contemporary art in Ireland from the early years of the twentieth century, such as in the Hugh Lane Gallery – today Dublin City Gallery The Hugh Lane, which moved to Parnell Square in Dublin in 1933. She highlights the importance of commercial galleries such as the Waddington, Hendriks, and Dawson, the latter which evolved into today's Taylor Gallery. She mentions collections such as those in Limerick City Art Gallery, the Butler Gallery collection in Kilkenny and the Trench Collection now in Highlanes Gallery, Drogheda, collected by farseeing people, long before there were dedicated venues for them to be on display.
Artist Martin Gale, who attended the National College of Art between 1968-1973, outlines the importance to him and fellow students of seeing new art when they visited the city's commercial galleries.
Marshall has strong words on the conservative approach of the annual Royal Irish Academy exhibitions across much of the twentieth century, as it was one place where so many people traditionally headed to see newly-made art. She mentions the establishment of the Irish Exhibition of Living Art, which took place in various venues across Dublin from 1943, which shook up the scene a little in relation to what the public could experience and what artists had an opportunity to exhibit.
We need your consent to load this YouTube contentWe use YouTube to manage extra content that can set cookies on your device and collect data about your activity. Please review their details and accept them to load the content.Manage Preferences
But what Catherine Marshall sees as crucial in bringing together opportunities for the public to experience contemporary art intensely and continuously was the establishment of the Irish Museum of Modern Art in 1991, which over subsequent years would build relations with venues and organisations around the country to open up contemporary art to a much wider public.
Aspects of the content of this programme are addressed in other editions of Altering States: 100 Years of The Arts in Ireland, and currently broadcast on Monday evenings on RTÉ Radio 1, just after 10pm.