For the first time in its 230 year history, the prestigious Royal Irish Academy will hang painted portraits of women on its walls. Women on Walls is a new documentary on RTÉ following the campaign to honour female RIA members of both today and yesterday.
Watch Women On Walls here.
For the first-time in the institutions' 230-year history, twelve women have their portraits painted and hung in Academy House, Dawson Street. This fascinating documentary, created by El Zorrero Films, the outfit behind acclaimed docs Mattress Men and Man on Bridge, goes behind the scenes to reveal the significance of the event, follow the artists at work and capture portraits of the subjects themselves, past and present.
Formed in 1785 the Royal Irish Academy is a learned society promoting the sciences and humanities; it's a research library, a publisher of books and journals and a Governmental advisor on research policy. With a current elected membership of over 500 men and women, the organization remarkable selection of some of Ireland's best academics.
As eight current members and four deceased RIA members have their portraits painted by eminent Irish portrait artists Vera Klute and Blaise Smith, the film explores the significance of the event, offering a timely discussion about the role of women in STEM (Science, Technology, Engineering and Mathematics), and gender equality as a whole.
Engaging with the artists and using their own research process as a core tool, Women On Walls examines how the creative choices have been influenced by the lives of the subjects themselves. Observing the development of each portrait, the film uncovers an artistic endeavour of huge resonance and historic as well as artistic importance.
Revealing the final pieces to both the subjects and their descendants, this remarkable film captures the pride in the resulting artwork, the pride in the subject's own achievements and the pride of all those involved in the placement of the paintings within Academy House.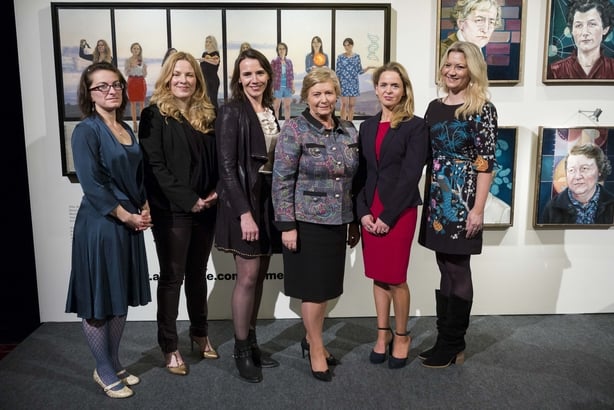 Women On Walls, RTÉ One, Thursday March 9th at 10.15pm