The most popular political tweet of 2016 came from the account of defeated US presidential candidate Hillary Clinton: "To all the little girls watching... never doubt that you are valuable and powerful and deserving of every chance and opportunity in the world." A quote from her concession speech, it was posted on 9 November and now stands at 1.1m likes and counting, despite the bitter-sweet nature of the inspiration it provides. The sentiment behind it chimes with the driving concept behind an Irish project that came to fruition this month: "You cannot be what you cannot see."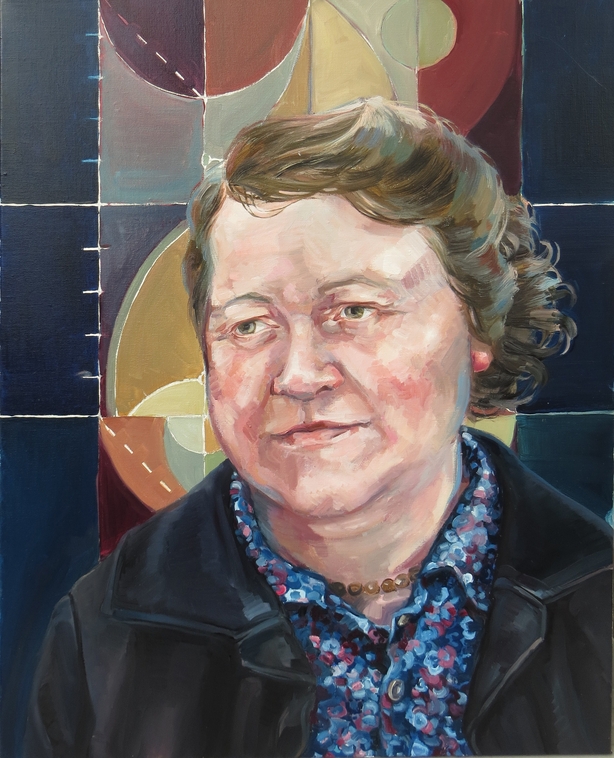 On 7 December, the Women on Walls project unveiled five new portraits of ground-breaking women at the Royal Irish Academy (RIA). A joint venture between the RIA and international consultancy firm Accenture, the initiative was sparked by a conversation that followed a meeting of Accenture executives at Academy House on Dawson Street. They had been discussing the gender gap in STEM (Science, Technology, Engineering and Maths), and on passing through the hall afterwards, realised the space was dominated by portraits, but only of men. It turned out, no portrait of a woman had hung in the RIA in its 231-year history.
We need your consent to load this YouTube contentWe use YouTube to manage extra content that can set cookies on your device and collect data about your activity. Please review their details and accept them to load the content.Manage Preferences
From the question, "Where are the women?", came the idea to commission new paintings to hang in the hall. Two of Ireland's top portraitists, Vera Klute and Blaise Smith, were chosen.  
Blaise Smith painted 8 living women scientists just the way they are Brilliant ..and futuristic@ #WomenonWalls pic.twitter.com/5nBmUh6jhh

— Women in Leadership (@leadingwomenpod) December 7, 2016
The RIA was established in 1785, but it was 164 years before a woman was permitted to become a full member. The first four women to join, in 1949, were Sheila Tinney (1918–2010), a pioneering mathematical physicist; Françoise Henry (1934–1982), a leading Irish art historian; Phyllis Clinch (1901–1984), an innovator in the field of plant virus research; and Eleanor Knott (1886-1975), a scholar of classical Irish literature.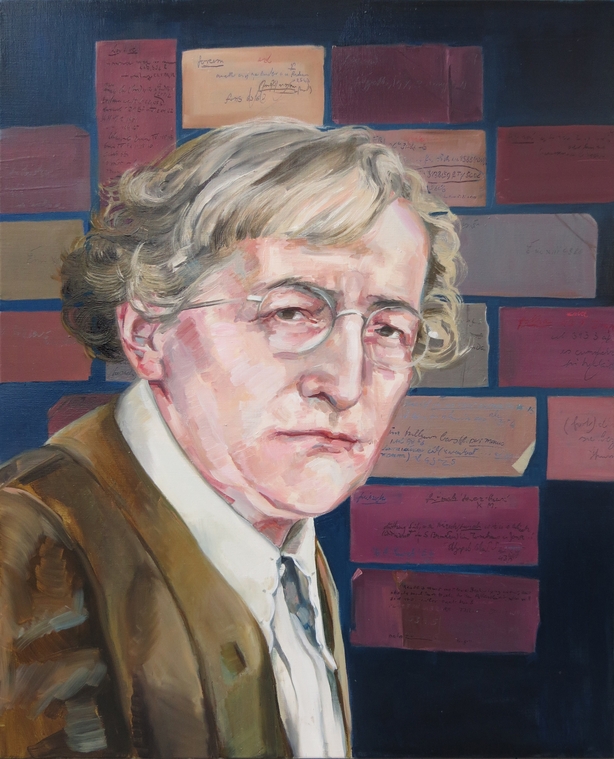 Klute was commissioned to paint individual portraits of these women. She did a remarkable amount of research, including asking Tinney's daughter what kind of clothes her mother wore. Family photographs were used as extra source material to form a new painted image of each, with the aim of capturing their personalities as much as producing a faithful representation of how they looked. Visual elements from the women's chosen fields form background patterns in the paintings, which has resulted in a particularly successful portrait of Tinney.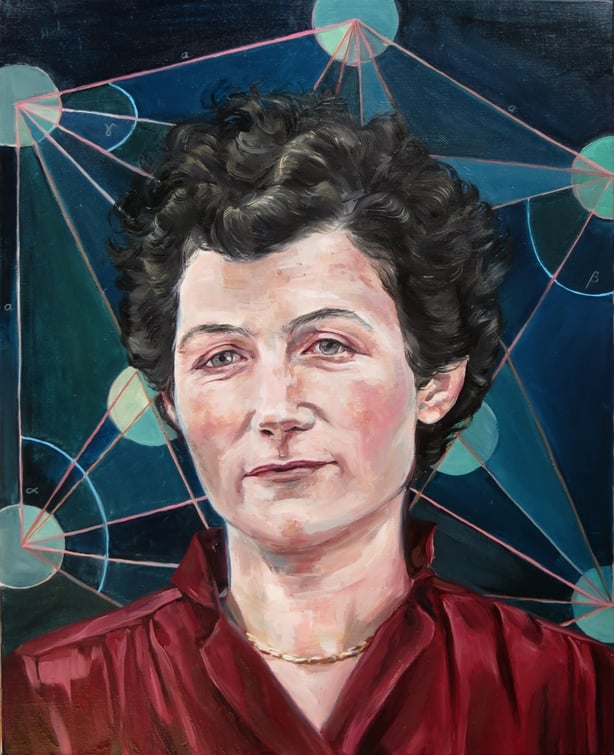 The Women on Walls project wants to acknowledge current role models too. The fifth painting is a group portrait by Smith of eight scientists. They are Professors Sarah McCormack, Aoife McLysaght, Lydia Lynch, Catríona Lally, Debra Laefer and Emma Teeling and Doctors Aoife Gowen and Maria McNamara, a group of women who are excelling in areas of genetics, solar energy, human aging, immunology, bio medical engineering, structural engineering, and palaeontology. If Klute's work redresses some of the historical imbalance, Smith's looks towards the future. His painting shows the women, dressed as you might find them on any given work day, holding symbols of their fields of expertise.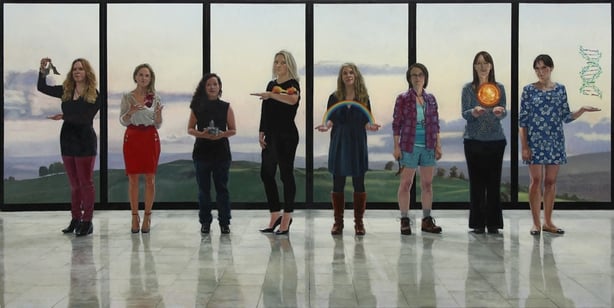 The painting is a success, not just because it captures the women's likenesses, but because reveals them as individuals, and so much at ease. This looks like a gang any ambitious young woman might want to join, and that's the point. Recent research has shown that girls lose interest in STEM subjects around the age of 15, one more reason to make talented female role-models more visible.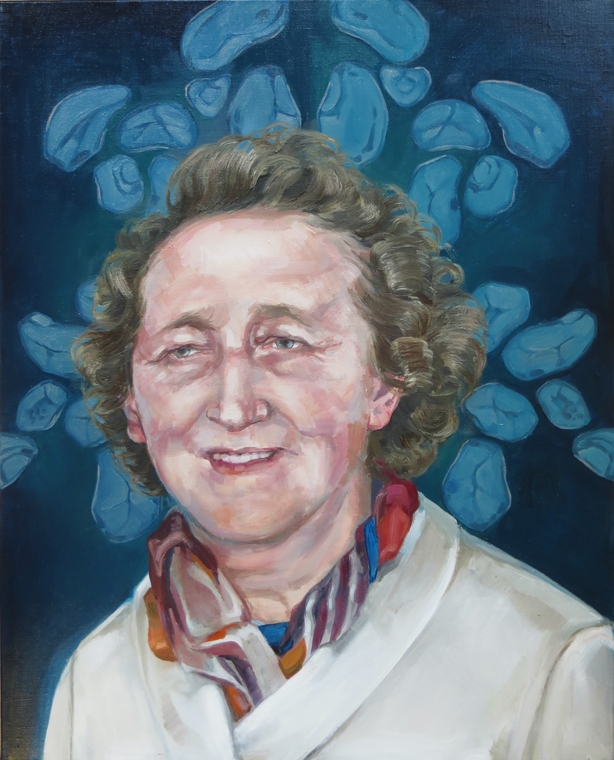 The five paintings are on view to the public at Academy House, 19 Dawson Street, Dublin 2.