Resident Cinephile Paul Markey joined an audience of Irish film industry heavy-hitters this weekend for an audience with one of the true masters of cinema, at the IFTA masterclass with Martin Scorsese. 
I'm not one for the modern meet and greet. I couldn't pay to shake a hand or get an autograph. 
When confronted by the so-called 'famous I admire', I usually stand there gormlessly, or run. Which is fine.  But we are pounded with so much digital access in this early part of the twenty-first century, that the opportunity to hear someone you admire speak in person with genuine enthusiasm and authority on a subject of which they are also, themselves, a master, is one that should never ever be missed. Otherwise, what's the point of living, right?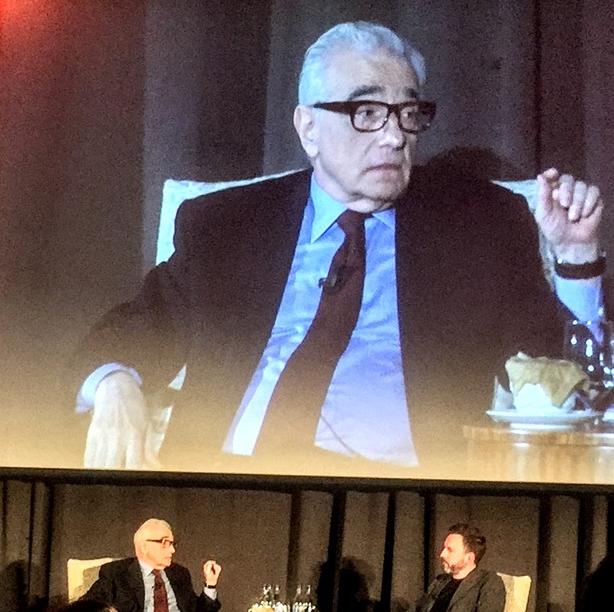 It was such an attitude I brought to Dublin's Intercontinental Hotel on Saturday afternoon for lunch with me, Martin Scorsese and a few hundred cinephiles and filmmakers. Usually, on the DART to a gig you can spot the fans.  But this time there wasn't a single Travis Bickle mohican or a thorny-tempted Christ.  This was to be a convention of nerds, let me tell you.  But no cos-play. The only one alowed to look the part was Marty. 
President Michael D. Higgins pays tribute to Martin Scorsese:https://t.co/GPrSyvnn9t pic.twitter.com/DW3axfXfE0

— President of Ireland (@PresidentIRL) February 26, 2017
And the great director delivered in spades in his Italian suit, with tales of family and childhood, and its direct influence on his world view. Quite literally in some cases, as his signature above-camera shot, God's POV, isn't God at all, but himself as a child, looking down from the third floor of his home in Little Italy. It was a Jesuit mentor who explained to him that there was more to life than what you see - marriage, kids and settling down wasn't the only choice. The world was his oyster.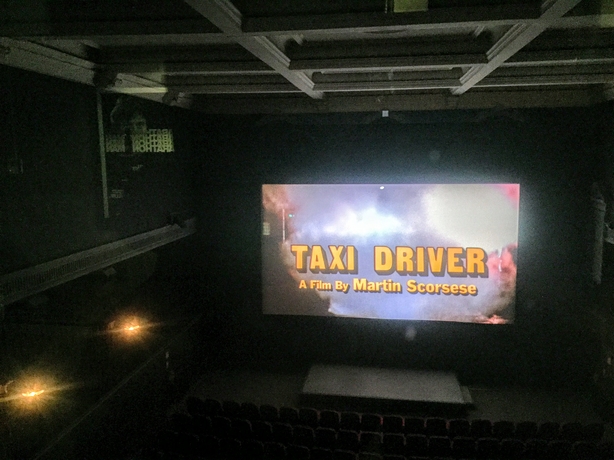 Thank god for that priest.  For without him we wouldn't have some of the greatest American cinema of the last fifty years. And we, not just as acolytes on the day, but as a country, agreed. For no less than Michael D. Higgins made a cameo at the end to offer Marty a laurel and hardy handshake. The President Of Ireland met the President Of Cinema, and whispered in his ear on behalf of us all, "Yeah, we're talking to you."