Independent Irish publisher Tramp Press was founded in Dublin in 2014 by Lisa Coen and Sarah Davis-Goff, with the aim of finding, nurturing and bringing exceptional literary talent to print. In only two years, they've made a major splash on the publishing world, with Mike McCormack's Solar Bones winning the 2016 Bord Gáis Energy Irish Book Award for Novel Of The Year and the Goldsmith Prize. 
We asked Sarah Davis-Goff to pick five of her favourite titles from the rapidly-expanding Tramp archives.
---
Christmas is the best time of all for books – for giving, for receiving, for abandoning the family to bunker down somewhere near a fire with a whiskey to drink and something wonderful to read.
Book-lovers everywhere enjoy the end-of-year summaries that newspapers publish about the best books of 2016, and even the best books yet to come, but as readers know, newest isn't always best.
Settle down with these Tramp classics – five ridiculously good books from our backlist.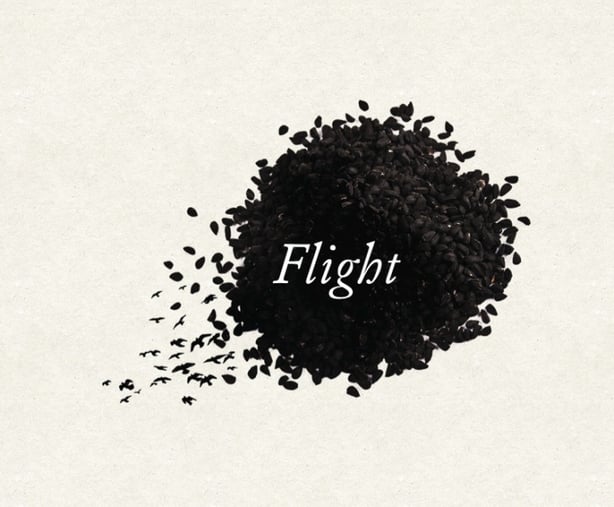 Oona's exceptional debut was Tramp's debut too. This novel features Sandrine, a Zimbabwean woman fleeing a terrible regime and hoping to make a new life in Ireland – which she finds less than welcoming. Flight is set during the 2004 referendum on citizenship and is a wonderful, incisive observation about contemporary Ireland. Donal Ryan called it 'an extraordinary novel, at once detailed and sweeping', the Examiner said it was 'an astonishing debut', and it also garnered an excellent review in the Guardian.
We need your consent to load this YouTube contentWe use YouTube to manage extra content that can set cookies on your device and collect data about your activity. Please review their details and accept them to load the content.Manage Preferences
Dubliners 100, edited by Thomas Morris 
When Tom Morris approached us with this idea about re-writing Joyce, to celebrate the 100-year anniversary of the publication of Dubliners, we jumped on it. It serves to bring together ambitious emerging writers, like Elske Rahill and Sam Coll, with well-known voices, like Patrick McCabe, Belinda McKeon and Eimear McBride, looking in, reacting to and reinterpreting Joyce. The Sunday Times said 'Exploring the anthology is a captivating experience' and the book won the Bord Gáis Energy Irish Book Award for Best Irish Published Book! Since then, Tom's own exceptional collection of short stories has been published by Faber & Faber and is also worth a read.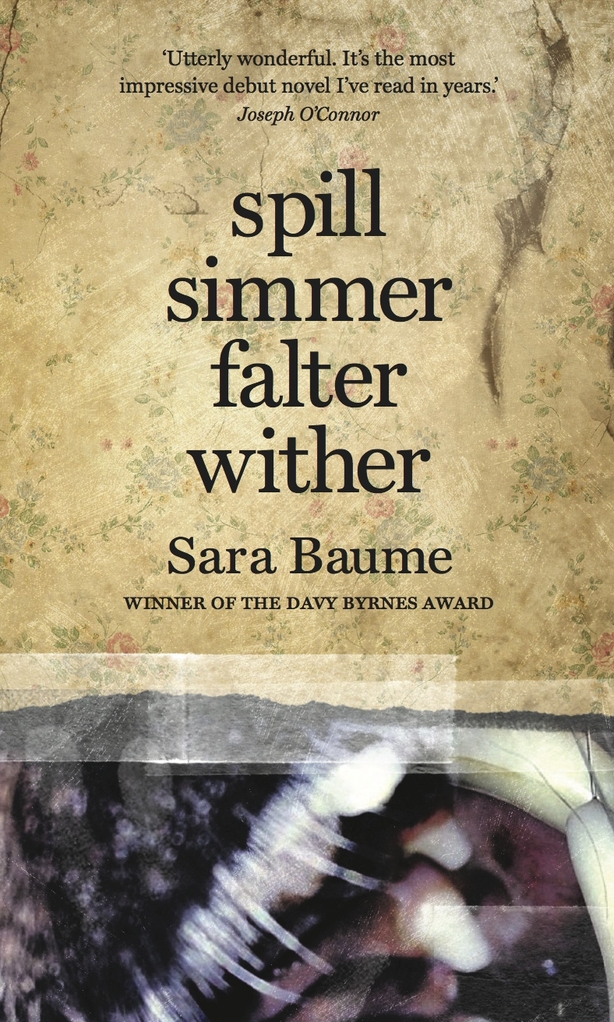 Spill Simmer Falter Wither by Sara Baume 
This wonderful debut from Cork-based author Sara Baume blew everyone's socks off last year, and if you haven't had a chance to read it yet, treat yourself! Joseph O'Connor's rave review in the Irish Times called it 'outstanding and exciting'. Sara went on to win the Hennessy New Irish Writing Award, the Rooney Prize for Literature and an Irish Book Award for Best Newcomer. Spill Simmer Falter Wither was nominated for the Guardian First Book Award, the Costa First Novel Award and has been translated into dozens of languages. This story of one man and his dog, and the small world they create for each other, is beautiful and absolutely riveting.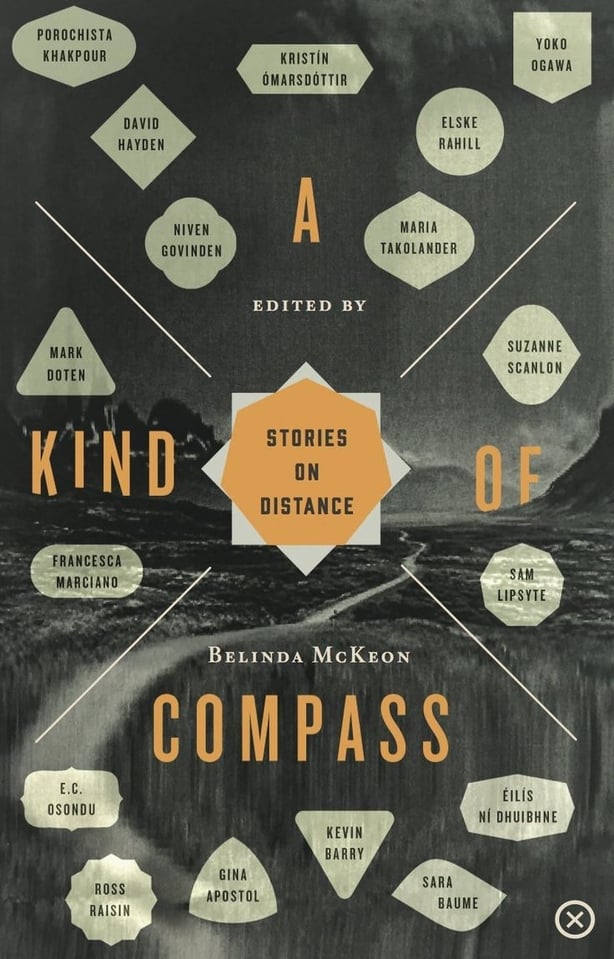 A Kind of Compass Stories on Distance, edited by Belinda McKeon 
We enjoyed working with Belinda McKeon so thoroughly when she contributed a story to Dubliners 100 that we approached her to edit a new anthology. Belinda chose the theme of distance and got to work inviting writers from all over the world to take part in the project. Kevin Barry's Extremadura is simply one of the best stories I've ever read; Tramp favourites Sara Baume and Elske Rahill wrote with their usual heart and insight; Ross Raisin's piece is intense, incisive and very beautiful; Mark Doten's one-page story is so good it'll make your teeth hurt. We read new work by Porochista Khakpour, E.C. Osondu, Yoko Ogawa, Niven Govinden and Kristín Ómarsdóttir. We're really proud of bringing writers from the Philippines, New York, Japan, Iceland and Australia to readers in Ireland. The Observer said it is 'a perfect success', and the Sunday Times calls it 'vital'.
NB: There are a very small number of limited-edition hardbacks still available from our website, and signed by Belinda McKeon, if you're thinking about Christmas presents! In the meantime, I dare you to read Éilís Ní Dhuibhne's New Zealand Flax (here, for free) and not cry your eyes out. Play Beethoven's Pastoral towards the end.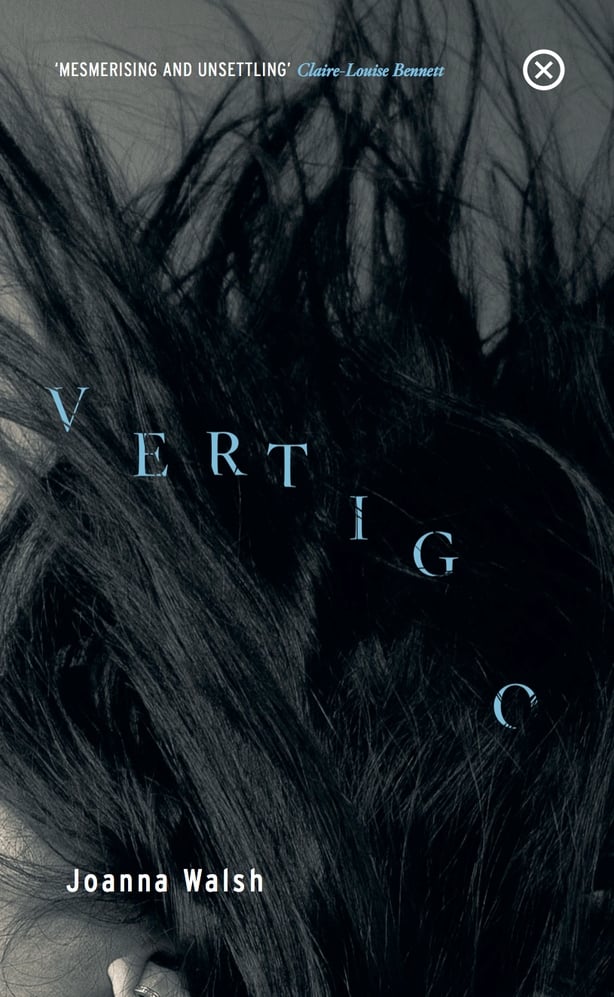 We were familiar with Joanna's work with the #ReadWomen campaign before we'd read her writing – but were blown away with her short story collection Vertigo and delighted when she agreed to our proposals to publish an Irish edition. Short, but not sweet, these stories look inwards at intimate experiences, and outwards towards all of us, with scalpel-sharp observations. Breathtakingly original, Vertigo is an intense and fractured composition about the uncanny everyday. Naturally we're not the only fans of her work: Deborah Levy has hailed her as 'fast becoming one of our most important writers' and the New York Times says her 'stories reveal a psychological landscape lightly spooked by loneliness, jealousy and alienation.' Vertigo was chosen as the Irish Times Book of the Month for June.
Tramp Press books are available from our website and all good bookshops. Don't hesitate to get in touch with queries at info@tramppress.com. Happy Christmas, and happy reading!