Poet Susan Miller DuMars talks to the RTÉ Poetry Programme with Rick O'Shea. Listen to the show in full below:
We need your consent to load this rte-player contentWe use rte-player to manage extra content that can set cookies on your device and collect data about your activity. Please review their details and accept them to load the content.Manage Preferences
Poet Susan Miller DuMars grew up in Philadelphia in the US. She moved to Ireland in the late 1990s and settled in the west of Ireland. There, she has become known for her output as a poet, for facilitating the writing of others and, with her husband poet Kevin Higgins, establishing Galway's Over the Edge monthly public poetry readings and associated projects. Bone Fire is her latest collection from publishers Salmon. On The Poetry Programme with Rick O'Shea  she read the poems Orchard, Thirst and Bathing. 
The only way to create a future for yourself is to let go of the fictions of the past.
She begins by reading the poem Orchard. It is the opening poem of her new collection, about which she says: 'The book as a whole is about turning 5,0 and the things that I've gained in recent years and the things I've left behind - among the things I've left behind are relationships. [Orchard] is about an ex with mental health issues. Really what it is about is when you love someone and then you realise that you can't help them anymore, and that the only way to go forward, the only way to create a future for yourself is to let go of the fictions of the past. I think that moment in particular between when you have let go of the past and you are uncertain of the future is a very, very creative time, and also a very vulnerable time, and I think there's a lot of looking at that in this book.'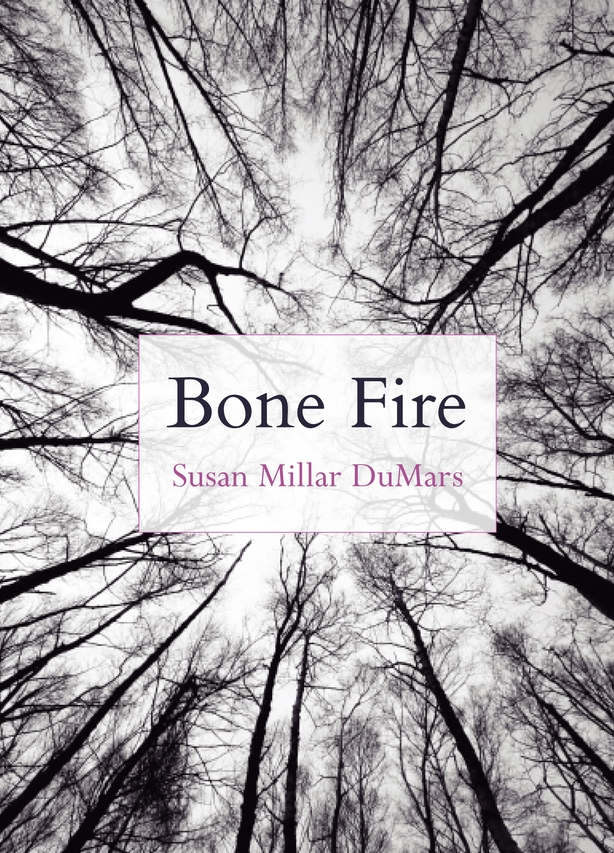 On the presence of family lore and its stories in her writing:
Miller DuMars talks about the conciseness and precision of poetry, and how it is flexible to catching and giving out something: she illustrates this through the example of her poem 'Thirst' which she also reads on the programme. In it, she draws from a story relating to her grandfather, whom she described as once having been 'a force of nature' although by the time she met him he was passed his prime.  A story about him [relating to the Troubles in Belfast] has been handed down to her. Whether it is a true story or would seem to be, is secondary. She speaks of on one hand wanting to share this story but on the other hand of taking it back in time because that's how it feels right for her. She feels it easier to take that imaginative journey through a poem than in prose… that is, to inject herself into a story through poetry than through prose.  
On the personal and public in her poems:
'It's something that I probably should think more about but I don't ... [among other ways] I learnt to write through reading confessional poetry – Sylvia Plath and Anne Sexton and Robert Lowell and Sharon Olds more recently - and so I find that poetry that comes from my gut and comes out very quickly without thinking too much about it, those are usually the poems that people respond to with intensity and enjoyment… It's not something I think about until sometimes after the poem is finished and I think 'Do I really want to share that much with other people?' But what comes back to me is so rewarding, when people say yes, I've been in that situation too. It always compensates, it more than compensates.
About writing about the personal, and in particular, poems relating to her husband [poet Kevin Higgins]:
She talks about 'first of all respecting privacy, respecting his privacy …Avoiding the clichés …and I think remembering that love is sometimes very dark, sometimes very quirky and often extremely funny; sex and love are very funny and very individual, so to respect that and (to) not fall back on cliché.' She finishes the interview by reading her poem 'Bathing', also from her new collection Bone Fire. 
For more on poet Susan Miller DuMars, go to the Salmon Poetry website.