Kieran Patrick Kelly from Rathdowney in Co. Laois is purported to have murdered up to 31 individuals between 1953 and 1983 in the UK. Could this be true? Documentary maker Robert Mulhern unravels a curious tale of murders, confessions, contradictions - and a book deal.
Listen to Documentary On One: Anatomy of an Irish serial killer here.
I've worked as a journalist covering Irish stories in London for the last eight years.
In that time heard lots of stories and spoken to the journalists who covered the bigger ones, from the Guildford Four to the Downing Street Declaration.
But I never heard anything about an Irishman killing more than a dozen people by pushing them onto Tube lines from 1953 to 1983.
This story was reported throughout the summer of 2016. From the Daily Express to the Huffington Post, The Star on Sunday, the Independent, BBC, RTÉ, The Irish Post, and many media others throughout Ireland and Britain.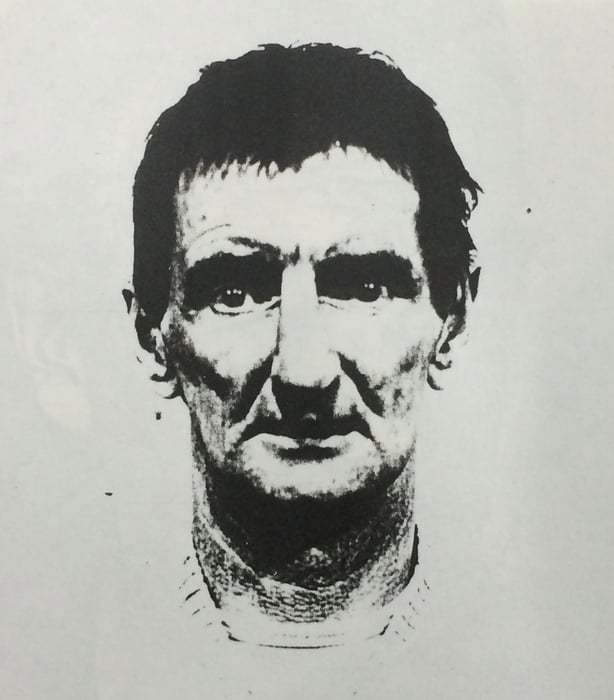 Laoisman and alleged 'London Underground Serial Killer' Kieran Patrick Kelly
The man's name was Kieran Kelly. He was from Rathdowney in County Laois and lived the life of a vagrant alcoholic around the Commons and graveyards of South London. An ex-police officer who worked the Kelly case had written a book about him. Published in July 2015, this is what brought the story of Kieran Kelly as a serial murderer to the public's attention. It was called The London Underground Serial Killer. It was a sensational story, not least because the book accused the authorities of covering up alleged Kelly murders.
This accusation brought a commitment to re-investigate from the Met Police Chief, Sir Bernard Hogan Howe in 2015.
I felt the same way. On the surface it was a story marked by inaccuracies - from a simple thing like the mis-spelling of Kieran Kelly's forename, to the number of people the Rathdowney man supposedly murdered.
After hearing the book's author Geoff Platt speaking on the Ray Darcy Show on RTÉ Radio 1, I felt I wasn't hearing the full story - and so I slowly began to enter into the process of making this documentary.
I called every contact in London trying to find someone who knew Kieran Kelly or was familiar with his case. But no one knew a thing about him.
Father Frank Ryan was from Laois himself, had previously assisted the Guildford Four, and generations of homeless Irish in London. He recalled nothing. It was the same story when I phoned people like Father Bobby Gilmore who set up The Irish Prisoners Abroad Project. Even calling the bigger hostels like St Mungo's in South London, yielded nothing.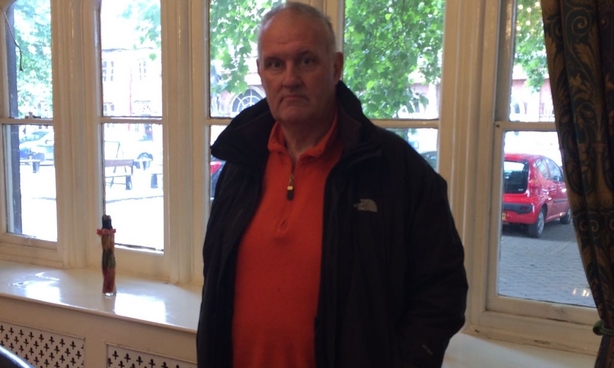 Author Geoff Platt
The police were uncooperative because Geoff Platt's book had by now prompted a 'revisit' of the Kelly case files.
No one seemed to know anything and no one was talking. No one but Geoff Platt.
After months of research I managed to get in touch with Platt and he agreed to meet in Stoke-on-Trent
Before we met I retrieved old newspaper reports of a death in a police cell in Clapham Common in 1983, for which Kelly was convicted of murder. The same year he was convicted of the murder of a man called Hector Fisher on Clapham Common.
But that afternoon Geoff Platt claimed that there were potentially 29 additional murders. That Kieran Kelly had murdered 31 people...
I found a source who confirmed the Police were now looking at 24 possible murder cases linked with Kelly.
I went back to Ireland and found the home where Kieran Kelly grew up in Laois.
I wanted to build a profile of the man accused of these crimes and was now part of a live police inquiry, even though he died in 2001.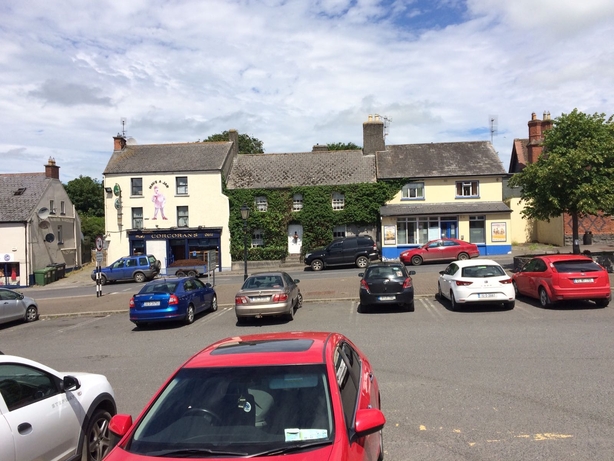 Rathdowney, Co. Laois - Robert Kelly's hometown.
When I visited Kelly's childhood home in Rathdowney, the current owner, Nicky Meagher, told me he was familiar with the Kelly case. But he also revealed that he dug up a skeleton with a noose arounds its neck in the garden of Kelly's old home in 1993. The Gardaí were called, the remains recovered. However, Meagher and the local doctor said they never heard any more about it, from the Gardaí or anyone else.
This case was now throwing up more unanswered questions and the original London Metropolitan Police investigators weren't interested in talking.
It was the same story with Kieran Kelly's one time solicitor John Slater. Then, in the late summer of 2016, John Slater and Ian Brown - one of the lead detectives on the Kelly case - agreed to talk on the record. This would be their first public statements on the Kelly story.
They both spoke about their roles in the case and offered information that was vital in helping us present an accurate and considered presentation of the case of Kieran Kelly - for the first time.
Their testimony reinforced details and facts provided by undercover sources and information obtained through Newspaper, Court and Census archives.
But contradiction was never far away.
In the UK Kew National Archives, some of Kelly's court files were marked as 'Withheld' by the Ministry of Justice. Even though they were previously made eligible to read and were labeled accessible in the Archive. And after nearly four months, more than a dozen phone calls and numerous emails, we're still awaiting an explanation from the Gardaí about the skeleton in the garden of Kieran Kelly's old home.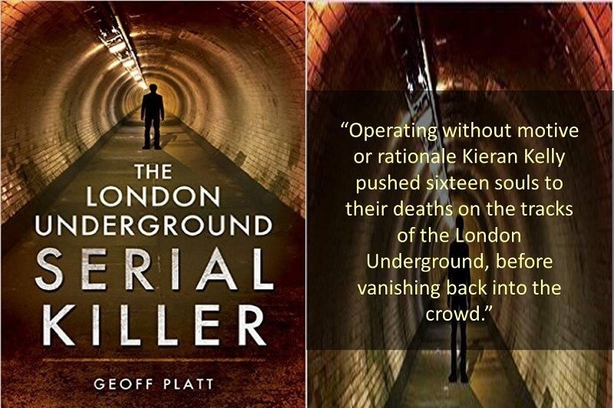 Throughout all this, Geoff Platt was more than accessible and eager to promote a new book he'd written about Kelly.
His motivation was driven in part, he said, by the families of victims who'd lost their lives on the southern extension of the Northern Line. According to Geoff Platt they'd been pushed to their death by Kieran Kelly.
It was by now obvious that there was two Kieran Kelly stories emerging, one built on fact and another built on fact and speculation.
Amid all the twists and turns the challenge for this documentary, the hardest thing was to to try and disseminate fact from fiction; to find out if Kieran Kelly really was this sensational story that jumped from London news stands in the summer of 2015.
Listen to Anatomy Of An Irish Serial Killer and other Documentaries On One here.