She met Elvis Presley when she was just 14 years of age at his home in Germany, where he was stationed during his army years.
Within three years, at the age of 17, she was married to one of the greatest superstars the world has ever known.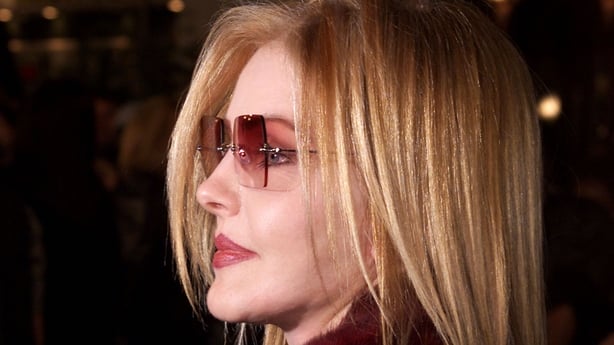 4
Priscilla Presley, interviewed earlier today by Ryan Tubridy
Priscilla Presley has loved, lost and lived in the public spotlight since that marriage, in 1962, and yet speaking to Ryan Tubridy this morning, she seems to have lost none of the grace and gentility which first captured the heart of the King of rock 'n' roll, nearly six decades ago. But does she ever get tired speaking about the great man?
"I enjoy talking about Elvis, he was an extraordinary human being."
According to Priscilla, Elvis saw himself as far more than just a "rock 'n' roller." Musically, he was incredibly diverse, a fan of classical music and opera as much as the black gospel and rhythm and blues music that would have inspired him as a young man.
And this is the primary inspiration behind the release of a new album with the Royal Philharmonic Orchestra, entitled The Wonder of You: Elvis Presley with the Royal Philharmonic Orchestra.
Elvis had always wanted to record with a full orchestra and this, posthumously, will see his wish come true. Certainly, that gospel influence is evident in the track listing, which includes Amazing Grace.
"That's a song he would sing at home at Graceland, alone, at the piano. Of course, many gospel songs he would use warm up before he put on a show. He would go upstairs with the gospel singers, the Imperials, to sing these songs."
Ryan recalled his own memories of visiting Graceland, Elvis's home in Memphis, Tennessee, and now a shrine to his memory. He asked Priscilla what her memories of the house were, and what her feelings are when she visits now.
"It's like I never left. We were married five years, but you have to remember, I went there when I was 17 years old. I lived there, I was at school. I was enrolled in a Catholic school. We were together a lot longer time than five years, so going back to Graceland, it's like I never left. I still visualise him coming down the stairs. I can still hear his laugh, it was so contagious. It just brings back a lot of memories. It feels like home."
And what does she miss most about the great man?
"Everything. His personality. He was so much at home at Graceland. It was fun, we would ride go-karts, race horses, go to the movies. We did everything there. We lived in a bubble with our inner circle."
During his chat with Priscilla, Ryan recalled an interview where she had said, "I don't see Elvis as a superstar, I see him as my husband." But is that a difficult or an easy task?
"It's not an easy task because he was an entertainer. Yes, he was my husband, but I felt his concerns, his fears, his insecurities, his talent. I knew him in the most personal way. And yet, he belonged to the world as well, which was difficult."
Ryan, a card-carrying member of the Irish Elvis Presley Fan Club, was delighted to hear that Priscilla had spent one of the most memorable New Year's Eves in Ireland, in County Tipperary. She also recalled herself and her daughter, Lisa Marie, engaging in a drinking competition with pints of the black stuff. Surprising, given her definitive stature, she was able to "hold it together", she says, after up to 8 pints.
To listen to the full interview with Priscilla Presley, click below:
If I Can Dream: Elvis Presley With The Royal Philharmonic Orchestra (Sony) is released on October 30th.