Looking for a recommendation? Three RTÉ cultural musts for the week ahead:
1. Arena 
RTÉ Radio 1, Mon - Fri 12 to 16 September - 7.00pm
Another busy week on RTÉ's flagship arts programme, kicking off tonight with Jay McInerney, author of Bright Precious Days, playwright Maedhbh McHugh, whose Helen & I is premiering at Druid Galway and contemporary folk band This Is How We Fly in session. Coming later this week on Arena: Eimear McBride, author of The Lesser Bohemians, Heathers (below) in session, performance poet Kate Tempest, Ron Rash, author of Above The Waterfall and a preview of Friday's Culture Night activities.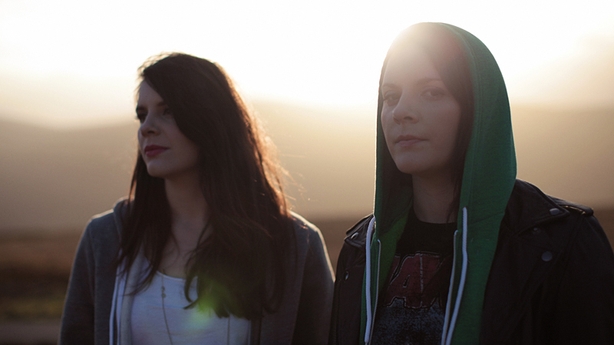 RTÉ Radio 1, 12 to 16 September – 11.20pm
This week's Book On One is The Real Charlotte' by Somerville and Ross, read by Jennifer O'Dea.
A darkly comic novel, first published in 1894, about the scheming Miss Charlotte and her attempts to manipulate everyone around her.
3. The Stranger
RTÉ 1, September 15th - 10.15pm
A remarkable one-off documentary from Neasa Ni Chianain, director of the award-winning Fairytale of Kathmandu. 
When we are gone, what do people remember of us? Neal MacGregor, an English artist, died alone, prematurely, aged 44, in a stone hen-house that he couldn't stand up in, where he lived without water, electricity or heating on a remote island. The Gaelic-speaking islanders on the rapidly depopulating island, knew little of Neal during the 8 years he lived there. Who was this Stranger? Was he a British spy recording IRA gun-running routes, as some islanders thought? Was he trying to take control of the island? Was he crazy, as others thought? Or was he just seeking solitude? Neal left behind volumes of beautifully illustrated notebooks and secret diaries, and this beautiful enigmatic film pulls together the jigsaw of missing pieces, and sensitively paints a portrait of a man, living on the edge, physically and mentally, and the insular island community he lived amongst.
We need your consent to load this YouTube contentWe use YouTube to manage extra content that can set cookies on your device and collect data about your activity. Please review their details and accept them to load the content.Manage Preferences