Analysis: if we want to grasp the spirit of the GAA through the years, programmes provide evidence of a kind not found elsewhere
Match day programmes are one of the most accessible and favoured forms of GAA memorabilia. From single page black and white documents to substantial colour printed souvenirs, a vast range of match programmes has served the GAA over the years
The earliest surviving GAA match day programme is believed to be from the First Grand Inter-County Contest between Wicklow and Wexford in 1886, two years after the formal establishment of the association. While early match day programmes usually consisted of a single sheet with the date, time and venue along with team names and player positions, this programme contains a remarkable amount of information.
Printed by 'The People' (now People Newspapers) in Wexford, it has the names of the players from the 12 teams playing that day and the referees, umpires and timekeepers on duty. It even had the train times to and from Avondale printed on the front for the convenience of attendees.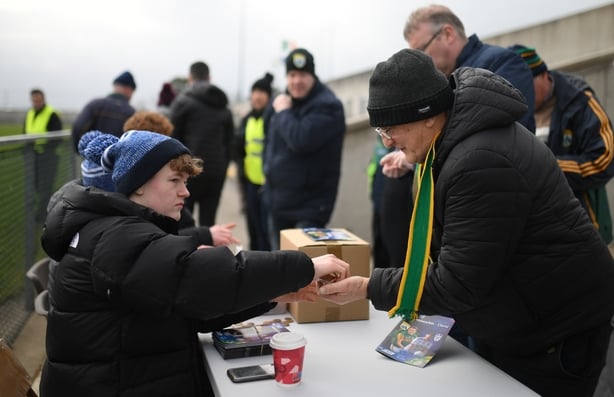 Because these one-page match day programmes were intended to serve their purpose for the day of the match only, very few of them survive. Little did those printing them know the long term significance of these short term documents.
Fast forward to the All-Ireland finals of 1913 and 1914 and the covers of match programmes became more elaborate in their design and the contents were more substantial covering 12 pages. George Fagan's drawings of a Gaelic footballer and a hurler featured on the respective programme covers. They depict players in striking and heroic poses, wearing the shorts, socks, boots and long-sleeved jerseys that are typical of the time.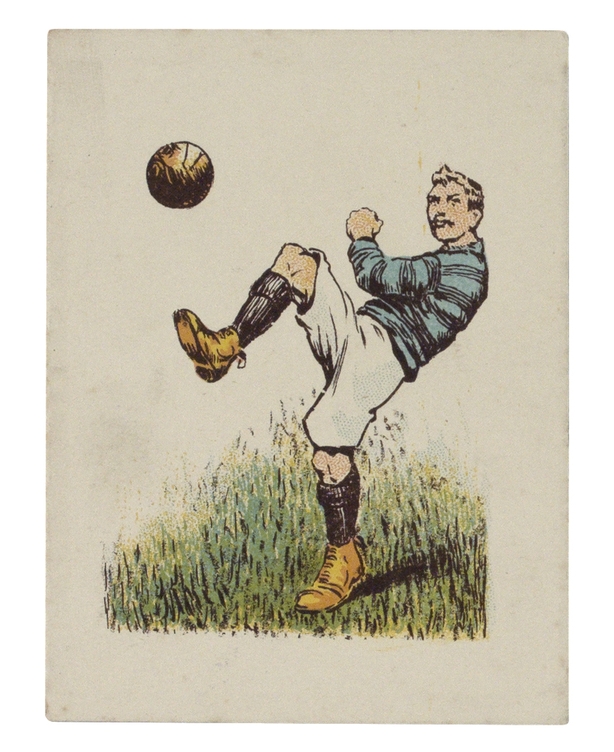 Fagan was an artist who was involved in illustrating and writing the earliest Irish-language children's books. He created the drawings as part of the Republican Art Series printed by the Gaelic Press, who also printed the match programmes at the time. An edited and digitised version of both of these drawings appeared on the front covers of the All-Ireland final match programmes in 2019, demonstrating how Fagan's illustrations have endured as iconic visual representations of Gaelic games.
Until 1975, the Leinster championship match-day programmes consisted of one page folded over, which lent itself to the production of pirate editions of match programmes that were sold further away from GAA grounds. This meant that, by the time supporters reached the grounds where the official programmes were being sold, they did not purchase them. It was legal to sell these pirate publications provided that they were not described as official.
These unofficial match day programmes are a rare find and an unoffical programme from the 1944 All Ireland senior football semi-final between Carlow and Kerry is a collector's item. This is not because it's a reminder of the Carlow footballers only appearance in a senior football All-Ireland semi-final, but because of the adverse weather conditions that day. The torrential rain on the day of the match meant that these one page souvenirs disintegrated and survived by chance.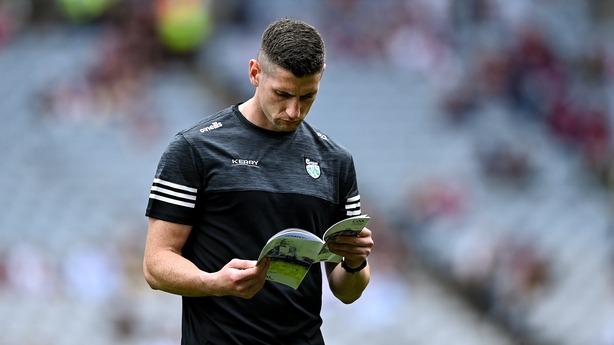 The initiative to improve the contents and quality of match programmes in Leinster and to transform them into a more meaningful match-day souvenir is attributed to Paddy Flanagan. Serving in many roles as a player, county board secretary, public relations officer, Leinster Council delegate and president of Westmeath GAA, his hobby of meticulously gathering newspaper cuttings, team sheets, notes and scrapbooks into his own personal archive lent itself to expanding match day programmes.
The enthusiasm and skill of those that produce match day programmes remains a vital part of the process. The GAA MacNamee Awards are held annually to honour excellence in GAA communications, public relations and journalism and have an award category for best match programme to recognise the effort in producing them.
A rise in popularity over later decades and the availability of more sophisticated printing methods has led to match day programmes transforming into thick, glossy, full-coloured pages containing relevant news and features, statistics and statements from county chairpersons and other personnel. In an ever changing digital world, match day programmes have also made the shift to digital with downloadable PDFs accessible on mobile devices.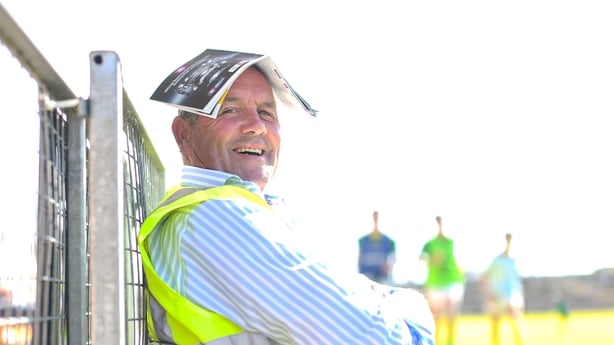 Counties, including Meath and Armagh, are embracing the digital and making them available free of charge. But printed programmes are much valued over digital versions usually due to supporters preferring something tangible to read through, especially when the match is a historic occasion. Today, collections of match programmes that were acquired or built up decades ago are being taken seriously by libraries, museums and archives throughout the country.
Although match day programmes have changed massively from their humble beginnings, what has remained a constant throughout the years is the supporters behind the programmes and their desire to have a lasting physical representation of matches. If we want to grasp the spirit of the GAA during a particular period or uncover details of a specific match or occasion, match day programmes provide evidence of a kind not found elsewhere.
The illustration by George Fagan is one of the objects that appears in Siobhán Doyle's book A History of the GAA in 100 Objects.
---
The views expressed here are those of the author and do not represent or reflect the views of RTÉ
---