Up to one in 20 children in Ireland will develop amblyopia, but the current treatments have significant drawbacks
A significant long-standing issue facing the eye health of children is amblyopia ("Lazy eye"), a childhood condition where vision does not develop properly. This impacts approximately 5% of 6–7-year-olds in Ireland. Typically, amblyopia affects one eye, meaning the child sees worse through their amblyopic eye, relying on their "good eye" for their vision. Treatment involves allowing the brain to build strengthening pathways by making the "lazy eye" the primary source of useful information. 
Amblyopia has been associated with low performance in school, where students with untreated amblyopia are 3.7 times more likely to have parent-reported low performance than those who are not amblyopic. Untreated students are also 3.6 times more likely to perform significantly worse than those students who have been successfully treated for amblyopia. 
While amblyopia is arguably a significant issue for children, early treatment at around 4-5 years old proves very effective and short in duration, while significantly improving school performance. Three methods are currently available for treating amblyopia: patching, atropine, and Bangerter foils. Each method works by reducing the ability of the sound eye to work effectively, forcing the amblyopic eye to work and train itself instead. While each of these available methods have proven successful in treating amblyopia, they also have significant drawbacks that impact the effectiveness of the treatment.
We need your consent to load this rte-player contentWe use rte-player to manage extra content that can set cookies on your device and collect data about your activity. Please review their details and accept them to load the content.Manage Preferences
From RTÉ Radio 1's News At One, children in the Republic are more likely to be diagnosed with "lazy eye"
Patching involves physically covering the "good eye" with a patch, eliminating its ability to see completely. However, with patching, studies show that patient compliance is a significant issue facing the effectiveness of this treatment method, along with further issues relating to cosmetic, irritation, and the solution being completely monocular. 
A series of studies (1995 and 1992) showed that 35% and 16% respectively of patients did not complete the instructed treatment plan. This coincides with a further study conducted in Ireland (2019) on 12 to 13-year-olds where it was shown that roughly a third of the participants that had a history of amblyopia also presented with current symptoms of amblyopia, suggesting treatment was incomplete.
Atropine treatment is a pharmacological solution, meaning an eye drop, which induces a reaction from the eye that enlarges the pupil and freezes the eye's focusing mechanism. This stops the "good eye" from being used effectively and encourages the amblyopic eye into working, developing, and improving. Atropine has been found to produce side effects in approximately a quarter of patients including light sensitivity, irritation, and eye pain or headaches.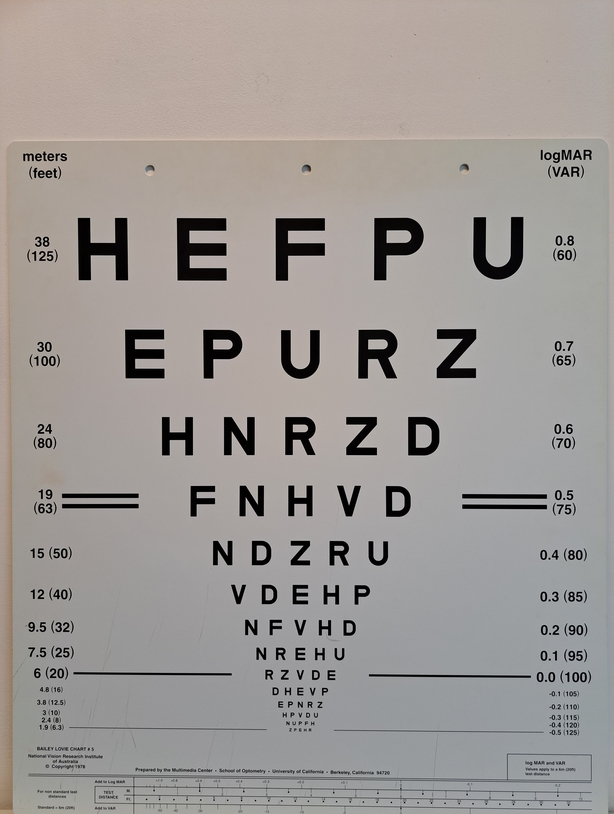 Bangerter Foils are a lesser-used treatment method, consisting of a plastic foil with a surface structure to obscure vision, which adheres to the spectacles of the patient and induces a blur to the "good eye". This method of treatment has significant issues with reliability in the visual impact of the foils. Studies have shown that the reduction in various vision metrics does not match expectation, with some grades having no discernible impact over other grades.
Given the limitations of the current treatment methods available, we are proposing a new solution that would treat amblyopia as effectively as other methods, while minimising the disadvantages or weaknesses of those methods. This solution would utilise holographic recording techniques to create a holographic diffuser.
Creating the diffuser entails patterning the volume of a thin, light-sensitive, polymer material with laser light, developing a 3D-structure within the material whereby no surface structure is created and the incoming light is scattered away from the eye. The more light the diffuser scatters, the more effective the holographic element would be.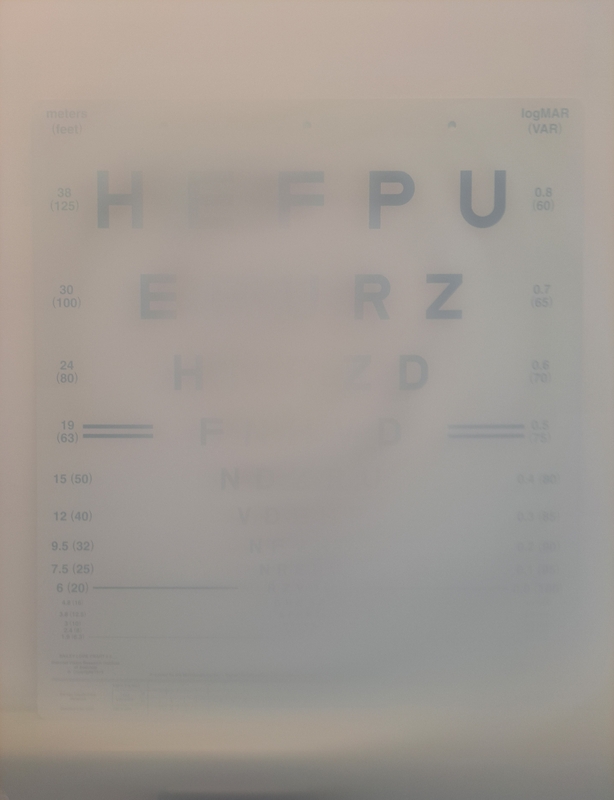 Holographic diffusers improve upon the current treatment methods as they allow for graduated treatment that is not available in patching and atropine; the diffusion can be targeted from almost no light, to nearly all the light being scattered. This allows for diffusers to be prescribed for any patient's needs, much like a prescription for spectacles. This also allows for binocularity for the patient, which is necessary for some of the retinal cells to develop.
Furthermore, as there is no pharmacological aspect, there is little risk of adverse side effects from the use of the holographic diffusers. In addition, the cosmesis of treatment is vastly improved over that of patching, with even the strongest diffusers being hardly noticeable upon the glasses for a third-party observer. 
As there will still be some binocular vision, it is expected that the treatment will be more easily tolerated by the patient and as such, patient compliance should also improve, thus resulting in more children benefiting from a completed treatment regimen.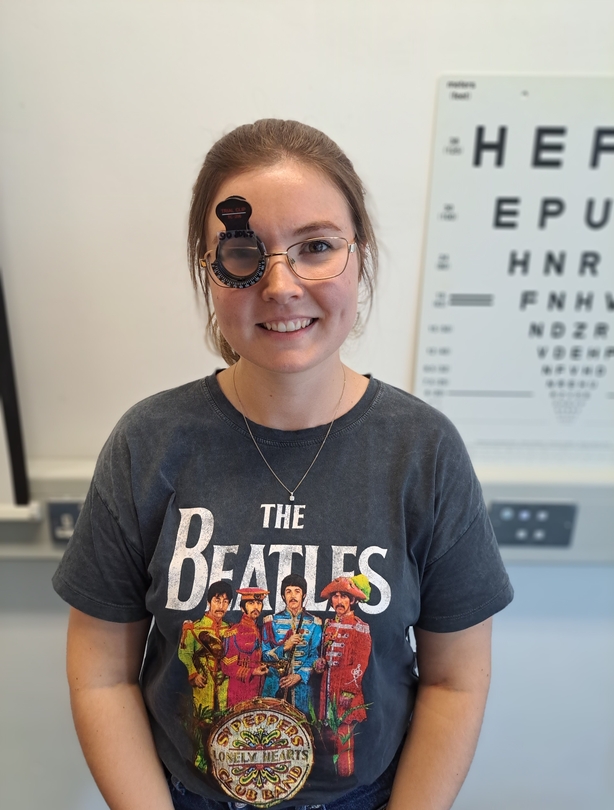 Finally, holographic diffusers also have the benefit of being inexpensive, durable, and lightweight, which allows for cost-effective treatment plans similar to those used with patching. The implication of this is that this treatment method won't be gated behind socio-economic issues and can be implemented in areas where the access to treatment methods is limited. 
The use of holographic diffusers in the treatment of amblyopia will enable fast, cheap, and customisable treatment for affected children. It avoids the issues of side effects from pharmacological solutions, the cosmetic issues from patching, and the reliability issues of Bangerter foils. This solution gives the benefits of all three treatments without many of the downsides, and better allows for comfortable treatment for amblyopia worldwide.
---
The views expressed here are those of the author and do not represent or reflect the views of RTÉ
---