Analysis: a central figure during the Irish Revolution, Brugha was the first high profile fatality during the Civil War in July 1922
By Daithí Ó Corráin and Gerard Hanley, DCU
Cathal Brugha fought and died in a civil war that he tried to prevent. By any measure, his life was extraordinary: a member of the Gaelic League, Irish Republican Brotherhood and Irish Volunteers; a celebrated survivor of the 1916 Rising, despite multiple gunshot wounds; a crucial figure in the post-Rising reorganization of the Volunteers and Sinn Féin; speaker at the first sitting of Dáil Éireann and president pro tempore; minister for defence in the underground government during the War of Independence; passionate and acerbic opponent of the Anglo-Irish Treaty of 1921; a reluctant participant in the Civil War and that conflict's first high profile fatality in July 1922. Our new book Cathal Brugha: 'an indomitable spirit' challenges the often simplistic and reductive depiction of Brugha as a militant.
For Brugha the Anglo-Irish Treaty represented the undoing of a lifelong mission to obtain an Irish republic. Although he predicted future conflict, he did not desire it. Notes in his hand reveal his belief that the IRA was firmly behind the republic and that an election would not necessarily settle the question of the treaty. To him, the core question facing the Irish people before the next general election was whether they wished to be citizens of an Irish republic or subjects of a British dominion.
We need your consent to load this YouTube contentWe use YouTube to manage extra content that can set cookies on your device and collect data about your activity. Please review their details and accept them to load the content.Manage Preferences
From British Pathé, December 1921 newsreel showing Cathal Brugha and Éamon de Valera following their rejection of the Anglo Irish Treaty
n the six months before the advent of the civil war, Brugha sought to resuscitate support for the republic. He was perturbed by the possibility of fratricidal strife, and regularly called for peace and unity. He strongly endorsed the adjournment of the Sinn Féin ard fheis in February 1922 and so avoid any damaging division over the treaty.
At a constituency event in Co Waterford the following month, Brugha told his audience: 'every effort should be made to achieve unity and maintain it, and almost any concession short of a sacrifice of principle should be made in that direction'. When new republican organisation Cumann na Poblachta was launched in Dublin under the presidency of Éamon de Valera, its chief aims were the preservation and strengthening of the republic as well as preserving the unity of the nation.
Fatefully, the initiative on the anti-treaty side passed to the military men. Flouting a government ban, an army convention met in the Mansion House on March 26th and April 9th. Brugha wrote to the press supporting the convention, but was prevented from making an address as the military men wanted no truck with politicians. This prompted Seán T. O'Kelly to remark to a friend in Rome: 'They did not think even Brugha and [Harry] Boland good enough fighting men to join them'.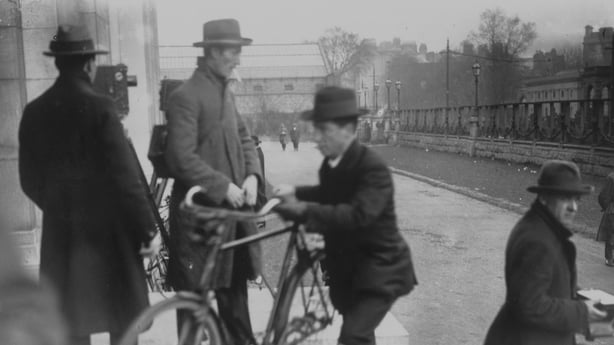 However, Brugha did oppose a resolution that aimed to prevent an election on the treaty which in the event was defeated. The convention exposed the limits of Brugha's influence, and that of other political figures, on the IRA executive. Civilian control of the army, on which Brugha and de Valera had insisted during the War of Independence, had been decisively cast aside. The capture of the Four Courts by anti-treaty IRA on April 13th did not precipitate the beginning of the civil war, but the storm clouds were gathering.
Following the failure of attempts to broker an agreement between pro- and anti-treaty sides in April and the outbreak of widespread violence and civic disorder in Northern Ireland, Brugha focused on partition and the plight of northern nationalists as a basis of unity between the two sides in the Dáil. He suggested to Michael Collins that they should both retire from public life to defend northern nationalists. This sincere but unrealistic suggestion was motivated by Brugha's intense desire to avoid the abhorrent prospect of civil war. He told the Dáil that he would 'prefer to die by an English bullet or an Orange bullet' but not one fired by a comrade during the Irish Revolution.
In the days before the June 1922 general election, Brugha campaigned throughout Waterford, south Kilkenny and south Tipperary. In Waterford city, he temperately explained that although he continued to disagree with friends on the opposite side who claimed the treaty was a step towards a republic, he did not suggest that they were absolutely wrong. Although Brugha retained his seat in Waterford-Tipperary East, the result of the election was a shattering blow to republicans.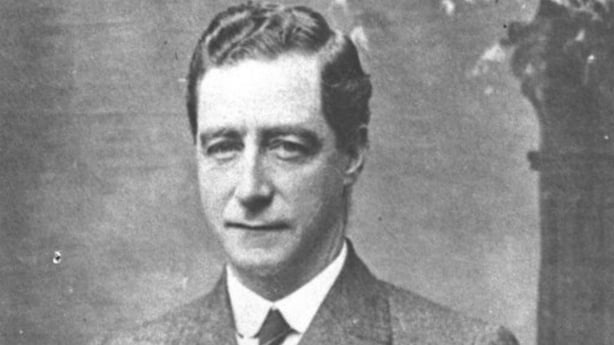 At a further IRA convention on June 18th, Brugha opposed a motion by Tom Barry to resume the war against Britain if all British forces were not withdrawn within 72 hours. The motion was only narrowly defeated. Brugha advocated further discussions with the government in an effort to prevent civil conflict.
However, the shelling of the Four Courts on June 28th by the National army using two 18 pounder guns borrowed from the British army changed everything. Not only did it signal the commencement of the civil war, it propelled Brugha into the conflict as an active participant, claiming that as the National army had 'gone over to the British', he 'was going to fight back'.
Early on June 29th, Brugha sought spiritual guidance from a trusted priest and observed the Holy Hour adoration of the Eucharist, a devotional practice he frequently undertook. He bid farewell to his wife and six children, the youngest of whom was just three months old; the eldest was nine. Brugha's departing words in Irish bleakly reflected how he had turned out in 1916: 'my heart throbbing with delight at the prospect of striking at the enemy we all knew; I go forth now scarcely knowing whereto I go'.
We need your consent to load this YouTube contentWe use YouTube to manage extra content that can set cookies on your device and collect data about your activity. Please review their details and accept them to load the content.Manage Preferences
From British Pathé, funeral of Cathal Brugha in July 1922
Brugha's courageous stand in O'Connell Street in early July 1922 has been discussed in a separate RTÉ Brainstorm article. Several members of the anti-treaty IRA garrison commented on Brugha's demeanour. Writing on 7 July 1922, Robert Barton recounted how Brugha 'seemed ubiquitous … always cool and collected, with a rare occasional smile, all the more valued for its rarity'.
John O'Sheehan, who remained in the Hammam Hotel until July 4th, recalled there 'was nothing frantic, frenzied or worried about Cathal Brugha … He was by no means an emotional type, but very, very determined'. These accounts depict a man who, despite his abhorrence of civil war, had in the defence of the republic found an inner peace, was certain of purpose and reconciled to accept whatever outcome might unfold.
As defeat and surrender became increasingly likely, Kathleen Barry, older sister of Kevin Barry, observed how Brugha walked up and down in a pensive mood during a quiet interlude in the fighting, in touch with his own inner thoughts. 'On his face', she later wrote, 'a look that made me wonder … only afterwards I realised that we had been privileged to watch a man making up his mind to immolate himself'.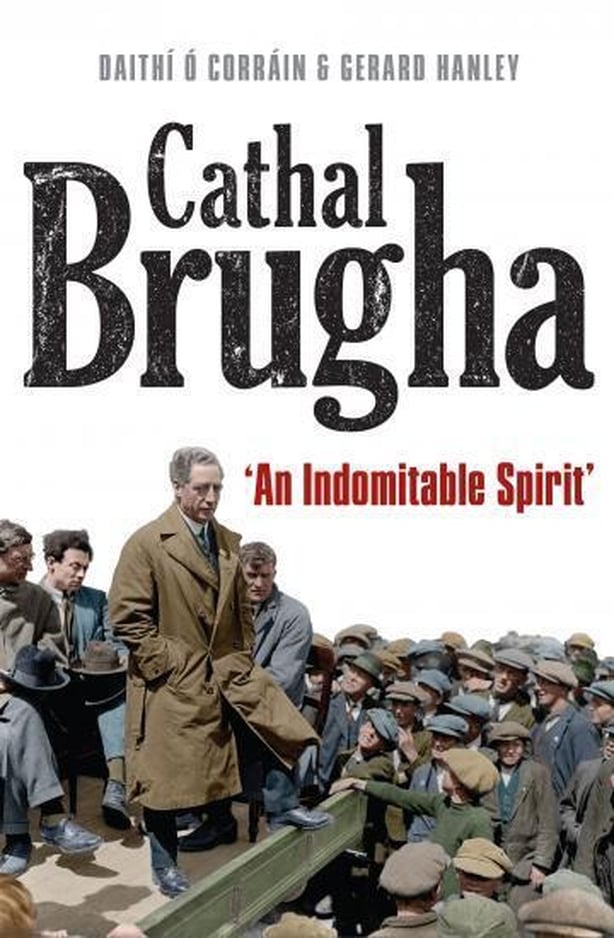 Likewise, Linda Kearns was certain Brugha did not intend to surrender. Before the end, surrounded by fire and in the midst of collapsing masonry, she asked him if he was acting wisely in going to his death as there had already been too many unnecessary deaths. Having considered the question, Brugha replied: 'Civil War is so serious that my death may bring its seriousness home to the Irish people. I feel that if it put a stop to the Civil War, it would be a death worthwhile'. This did not prove so. The civil war did not die with Brugha who succumbed to his wounds in the Mater Hospital on July 7th 1922.
By choosing death over surrender, Brugha fulfilled the advice of his great friend Éamonn Ceannt after the 1916 Rising to fight to a finish. Brugha fell just as he had predicted in his speech on the treaty, an extract from which his wife, Caitlín, later found in his pocket: if our last man was lying wounded on the ground, and his English enemies howling round him with their bayonets raised ready to plunge them into his body, and if they asked him, 'Now will you come into our Empire?' – true to the tradition that has been handed down to him, his answer would be – 'No I will not'.
For Brugha, fidelity to the Irish republic was sacrosanct. It was a holy mission for which he was willing to make the ultimate sacrifice.
Daithí Ó Corráin and Gerard Hanley are the authors of Cathal Brugha: 'an indomitable spirit' published by Four Courts Press
Dr Daithí Ó Corráin is a lecturer in history in the School of History and Geography and is chair of the MA in History programme board at DCU. Dr Gerard Hanley is a Research Fellow at the School of History and Geography at DCU.
---
The views expressed here are those of the author and do not represent or reflect the views of RTÉ
---