Opinion: while there's no mention of godparents in the Bible, parents choose godfathers and godmothers for their children for many reasons
This article is now available above as a Brainstorm podcast. You can subscribe to the Brainstorm podcast through Apple Podcasts, Stitcher, Spotify or wherever you get your podcasts .
Where does the tradition of godparents come from? After all, there is no mention of godparents in the Bible. The role of the godparent arose when there was a need in early Christian times for someone to vouch for the candidate (usually an adult) who wanted to join the Catholic Church, a guide on the side. The godparent acted as a mentor for the person as he/she lived out and developed their faith.
Fast-forward to nowadays and this is still a duty associated with the modern-day godparent. At the baptismal ceremony, the godparent "stands-in" for the child, taking on the baptismal vows on his/her behalf, becoming a spiritual parent in addition to the birth parents.
Outside of a religious context, there is an emerging trend in Ireland for naming ceremonies, as opposed to baptisms. Even here, however, the label "godparent" still floats. Sometimes "guideparent" is used or perhaps "anam cara". In any case, there seems to still be a need, regardless of religious affiliation, to recognise another significant adult(s) beyond the parents in the early years of a child's life.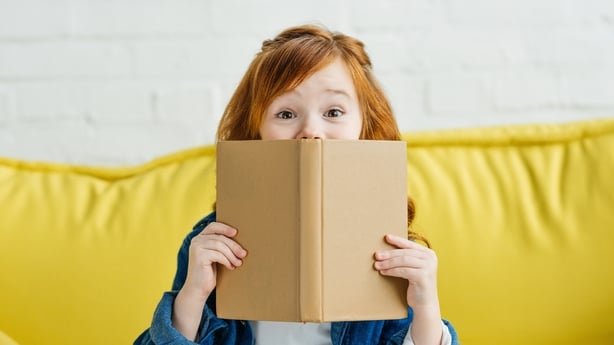 Across cultures and throughout history, godparents have been labelled in different ways. It emerges from a larger sphere of spiritual kinship, the connections between people that are separate from being blood-related or related through marriage.The Gaelic example of "gossiprid" is a version of "God-sib-hood". Taking each syllable in turn. "God": no explanation needed. "Sib", as in sibling. "Hood": a grouping, such as sisterhood. The lateral relationship here is noteworthy – it's not about the connection between a parent-figure and a child, it's more about the link between parent and godparent.
In Central Mexico, we have the term "compadrazgo" which means the network created, through a child's baptism, where the parents become linked as co-parents. Again, the link is primarily between the parents, though also between adult and child. In the literature on godparenthood, the only discernible outlier is the Russian "vospriemnitchestvo", which derives from "to receive a child from the baptismal font". This seems to be the only liturgically-based label.
When I conducted my doctoral research, I was interested to discover who parents choose as godparents and why. This research gathered data from an online survey open to the public in Spring 2015 and a total of 695 people responded. Even with such a low number in comparison to the wider population, statistical analysis showed a number of significant patterns.
We need your consent to load this rte-player contentWe use rte-player to manage extra content that can set cookies on your device and collect data about your activity. Please review their details and accept them to load the content.Manage Preferences
From RTÉ Radio 1 Archives, Bernadette Sweetman talks about godparenthood in 2015
Parents opted to baptise their child for two reasons: to mark a family celebration and to kickstart the child's life of faith. There were also two reasons why parents selected godparents; firstly, the perceived faith of the godparent, and, secondly, the godparent's competency to be a deputy parent. Where parents scored highly in the Parental Religiosity and Belief Scale i.e. when religion really mattered to them (more true with the older generations of parents in the survey), the importance given to the perceived faith of the godparent was higher. This is perhaps unsurprising.
Regardless of parental religiosity, greater importance is given to choosing the godmother (67% of respondents indicated that it was very important to choose this particular woman as godmother). In addition to this, 33% of the mothers solely chose the godmother in contrast to 8% of fathers. The research showed that godmothers retain more contact over the years than godfathers. This affirms other research that shows that women have a greater role in the transmission of religious heritage.
But nearly a quarter of parents in this study stated that they did not think the godfather even believed in God at the time of the baptism and one fifth thought the same about the godmother. Less than half of the parents thought that either godparent played any significant role in the child's life.
There are no civil legalities involving godparents and the only laws governing them are those of Canon Law
Throughout history, the reasons for choosing particular godparents has varied. In the present day, aside from the perceived faith and/or competency of the godparent(s) as deputy parents, kinship plays a major role. In this study, 60% of godfathers and 63% of godmothers were brothers/sisters of the parents, often replicating the choice of best man/chief bridesmaid if the couple were married. In previous centuries, it was commonplace that a prestigious godfather was chosen in the hope that an apprenticeship or pathway to education was a greater possibility for the child in question.
In Central America, it was not uncommon that a godparent from a family was who in dispute was chosen so as to end a blood-feud. Similarly, in Industrial Age Europe, a business colleague was often chosen as godparent so as to ensure good business: i.e. who would dare to financially disavow a godchild and his/her family?!
There are no civil legalities involving godparents and the only laws governing them are those of Canon Law. According to Canon Law, a godparent must have received the three Sacraments of Initiation, be a practising Christian and be aged 16 or more. Only one godparent is necessary but, if there are two, Canon Law states they must be male and female, not two males or two females.
We all either know of, or are, a godparent. We also know there are many different shades of godparenthood in existence, regardless of Canon Law, or religious affiliation. Yet little empirical research beyond this doctoral study has been conducted. Perhaps, watch this space?
---
The views expressed here are those of the author and do not represent or reflect the views of RTÉ
---