Analysis: we've seen a rapid decline in hedgehog populations and habitats due to more agriculture urbanisation and road traffic
While we know the hedgehog is widely distributed in Ireland, we have little information about the actual numbers. We don't know whether the population is increasing, decreasing or holding steady. Recent monitoring studies from other European countries have shown a rapid decline in hedgehog populations. In Britain, studies show that numbers there have fallen by nearly 50% in rural areas and by 30% in urban areas over the last two decades. In 2020, the hedgehog was listed as 'vulnerable to extinction' on the IUCN Red List for Britain for the first time. They key drivers of hedgehog losses appear to be habitat loss due to intensive agriculture as well as increased urbanisation and road traffic.
Hedgehogs are not easy to survey as they are nocturnal, occur in low densities and are, of course, very prickly to handle. Hedgehog surveys have traditionally involved long torch-lit walks through town and countryside. This method is important for finding hedgehogs to weigh, measure, tag and release. However, it's not a practical way to measure hedgehog occupancy on a large scale.
Footprint tunnels have been used to sample hedgehog presence in several studies in recent years. These consist of a small plastic tunnel containing bait to entice the hedgehog into the tunnel, and ink and paper to capture it's footprints on the way out. Researchers from the Nottingham Trent University devised the method used for the National Hedgehog Survey in England. They have shown that 10 footprint tunnels placed throughout a one kilometre-square area for five nights can show with 95% certainty whether or not hedgehogs are present.
We need your consent to load this rte-player contentWe use rte-player to manage extra content that can set cookies on your device and collect data about your activity. Please review their details and accept them to load the content.Manage Preferences
From RTÉ Radio 1's News At One, Elaine O'Riordan discusses the Irish Hedgehog Survey
This is where the citizen scientists come in! The Irish Hedgehog Survey is a citizen science initiative that involves members of the public surveying for hedgehogs in their garden or local area. Led by the author, it is supported by the National Biodiversity Data Centre, NPWS, the Ulster Wildlife Trust, the Hogsprickle Wildlife Rescue and heritage and biodiversity officers in Galway, Mayo, Roscommon, Kilkenny, Dun Laoghaire Rathdown and Dublin councils.
The plan for the Irish Hedgehog Survey was to have a team of volunteers conduct footprint surveys in a variety of habitats over two spring/summer seasons. In addition, the public would be asked to record hedgehog sightings via a designated portal on the National Biodiversity Data Centre's website. The recording survey began in the spring of 2020 but, due to Covid restrictions at the time, the volunteer survey was postponed to 2021.
The results so far
From the outset, the Hedgehog Survey attracted massive media and public interest. In the first year of the survey, nearly 2,000 hedgehog sightings were submitted via the NBDC website and over 2,700 have been received in the first nine months of 2021. This is approximately nine times the average number of records received in previous years. Interestingly, the survey records for this period show a much higher proportion of live animal sightings as opposed to roadkill animals, which were the dominant record type in previous years. This is likely due to the high numbers of garden-visiting hedgehogs reported by citizens confined to base during lockdown.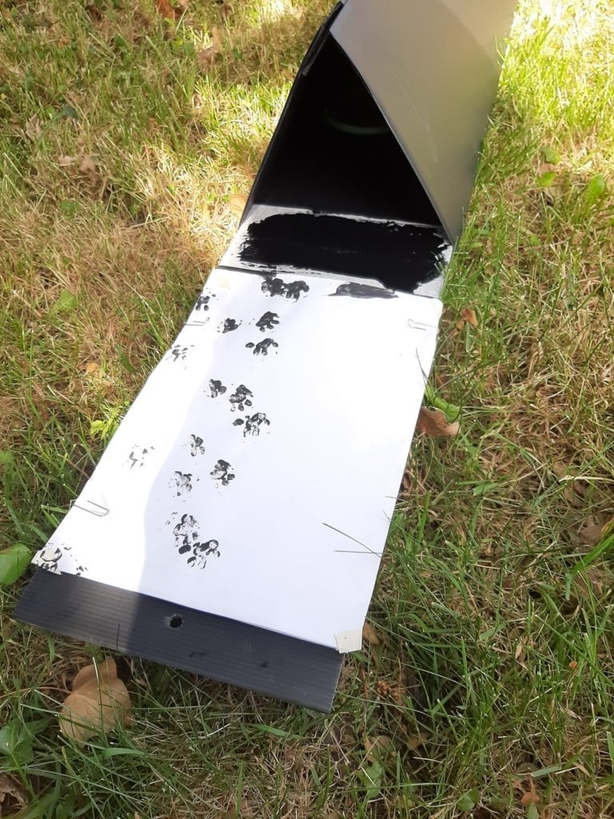 Ironically, the Covid situation which stalled the survey in 2020 may have benefitted the project in the long run. With much of the population under restrictions, many people were taking more notice of and interest in their local environment and many more were keen to take on a novelty lockdown project and of course the humble hedgehog has huge public appeal.
Because all training sessions had to be conducted online, they had a much greater reach than would have been possible with just in-person workshops. Over 3 weeks in May and June this year, 11 individual online training sessions were held, which were attended by almost 900 potential volunteers. In fact, there was so much interest in the survey that a spin-off Garden Hedgehog Survey was initiated for folks who wanted to take part, but were unable to commit to the larger 1km, ten-tunnel survey.
At the end of the first survey season, about 90 individual 1km squares have been surveyed by volunteers. Hedgehog surveys have been carried out in every county in Ireland. Volunteers have included individuals from a range of backgrounds including farmers, retired folks, young parents, students and wildlife enthusiasts as well as groups such as scouts, schools and Tidy Towns teams. While the analysis of the results is only just beginning, it would seem so far that a good proportion of these surveys have found hedgehogs.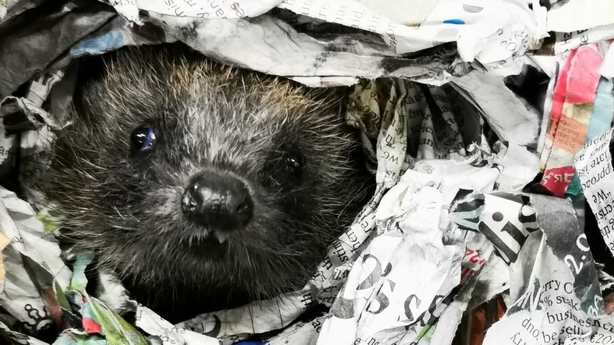 As well as the main volunteer survey, nearly 500 people have contributed to the Garden Hedgehog Survey over the last two years. Most of these are householders who have hedgehogs regularly visiting their garden. This information will contribute greatly to our knowledge of how hedgehogs use gardens as a habitat in Ireland.
The plan for 2022 is to once again engage a large team of volunteers to conduct surveys in their gardens and local areas between May and September. Training workshops will be held online and in person in April and May. More information on the survey and hedgehogs can be found online .
---
The views expressed here are those of the author and do not represent or reflect the views of RTÉ
---