Analysis: Post-Famine Ireland bears little resemblance to rural Ireland today, but this transformation took a long revolution
The Great Famine of the mid-19th century had profound and enduring consequences for Ireland beyond the immediate impact of death and forced emigration. There is no doubt that it contributed directly to the political revolution of 1916 to 1923, the centenary of which is being commemorated currently. It was radical elements within Irish-America, who had been radicalised to a large extent by the experience of the Famine, and their belief that it had been caused by British misgovernment, who played a big part in propagating Irish republicanism.
The Famine set the scene for another, longer and quieter revolution in Ireland in the 20th century, too, one that was no less significant in terms of its affect on people's lives. The Famine had been catastrophic for rural Ireland especially. Not only had the human toll been heaviest there, but the very structures of rural society had been broken by the Famine.
We need your consent to load this rte-player contentWe use rte-player to manage extra content that can set cookies on your device and collect data about your activity. Please review their details and accept them to load the content.Manage Preferences
From RTÉ Radio 1's Drivetime, Myles Dungan examines the contribution to Irish History of the Land League founded by Michael Davitt in 1879
The farming system had been laid bare as unviable for most farmers. Irrespective of whether they owned their land or not, their farms were often not being worked in a way that could provide properly for them and their families, and they remained vulnerable to devastation in future famines.
Thanks to the campaign of the Land League for 'peasant proprietorship' in the later 19th century, and the concessions on this by British prime minister W.E. Gladstone, many Irish farmers owned their land by the beginning of the 20th century. However, Irish agriculture itself was the laggard of rural Europe, but a transformation was at hand and it would take place across the 20th century.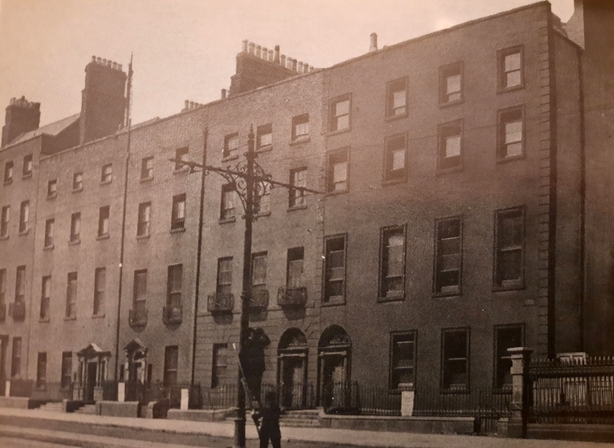 Horace Plunkett was the godfather of this long revolution in rural Ireland. More than anyone, he recognised how the Famine had broken rural Ireland and recognised that Irish farming needed to be modernised. Having pioneered the co-operative movement in rural Ireland, he began trying to convince the British government to establish a wholly devolved Irish department of agriculture. Because it was trying at the time to persuade Ireland of the merits of its rule, the British government obliged and the Department of Agriculture and Technical Instruction for Ireland opened in Dublin in 1900.
Plunkett knew that this initiative could supply the infrastructure that would be necessary to help Irish farmers to start to farm their land more effectively. The key to everything would be the agricultural advisory service that would be set up under the new department, to be run in conjunction with Ireland's county councils, which had been created in 1898.
Each county would employ a team of advisors (or instructors as they were then called), who would be trained to the highest international standards on new courses that were designed specifically for them and were offered primarily by the Royal College of Science and later UCD. These advisors would then embed themselves in every community in rural Ireland, interacting directly with farming families to transfer to them their scientific knowledge and to apply what they had learned to bringing Irish farms from relative penury to relative prosperity.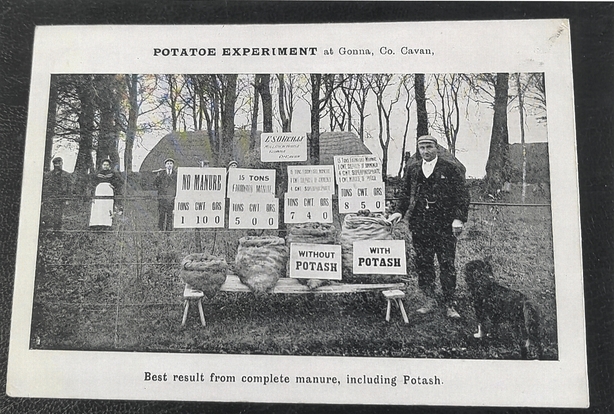 There were three categories of advisor: the general agricultural instructor, the horticultural and beekeeping instructor and the poultry-keeping and butter-making instructor. The latter role was filled exclusively by women, and it was they who had the most precocious success in developing rural Ireland. For instance, before the First World War, the additional money that they helped farmers' wives and daughters to earn through keeping better pedigree hens that produced better quality eggs saved many smaller farms where the income margins were extraordinarily tight.
When the female advisors were retrained as farm home management advisors from the 1960s, they had conspicuous success in helping Irish farms to make the transition from subsistence to more commercially orientated farming by giving advice on, for example, financial planning.
But by then Irish farms continued to crave capital investment, which the advisory service could not conjure.This was resolved substantially when Ireland joined the European Economic Community in 1973, and a slew of capital became available under the Common Agricultural Policy. From then, the new challenge for the advisory service was to ensure that this capital was drawn down to the maximum extent by Irish farmers and was invested in the maximal way on their farms.
We need your consent to load this comcast-player contentWe use comcast-player to manage extra content that can set cookies on your device and collect data about your activity. Please review their details and accept them to load the content.Manage Preferences
From RTÉ Brainstorm, all you need to know about the lost art of 'booleying' in Ireland.
This did lead to advisors ceasing to be the 'guides, philosophers and friends' to Irish farmers, but it allowed for the expectations of increasingly well-educated farmers to be met, so realising the next phase in the long revolution in rural Ireland. From the 1950s on, advisors had also started to work closely with the farmer representative organisations and research scientists. This delivered better political policies for rural Ireland and more cutting-edge farming practices on Irish farms.
The culmination of the latter link-up was the creation of Teagasc in 1988 as the integrated, national, advisory, education and research body. Post-Famine Ireland bears little resemblance to rural Ireland today, but this did not happen by chance: it took a long revolution.
This piece is based on the recent publication Developing Rural Ireland: a History of the Irish Agricultural Advisory Services
---
The views expressed here are those of the author and do not represent or reflect the views of RTÉ
---