Analysis: a rescue mission to help vulnerable children in Europe brought over 400 German children to Ireland after the war
The Fountain of the Three Fates stands in a corner of Dublin's St. Stephen's Green. Featuring three female figures "spinning and measuring the thread of man's destiny", the fountain was bestowed to Ireland in January 1956. Inscriptions in Irish, German and English inform passers-by that the fountain is "the gift of the people of the German Federal Republic to mark their gratitude for Ireland's help after the war of 1939-45."
The reference to 'Ireland's help' recognises Ireland's donations to war-ravaged Germany in the immediate aftermath of the Second World War "which were among the first and highest of all donating nations". It is also acknowledgment of an often-overlooked episode in Irish-German relations, known as Operation Shamrock.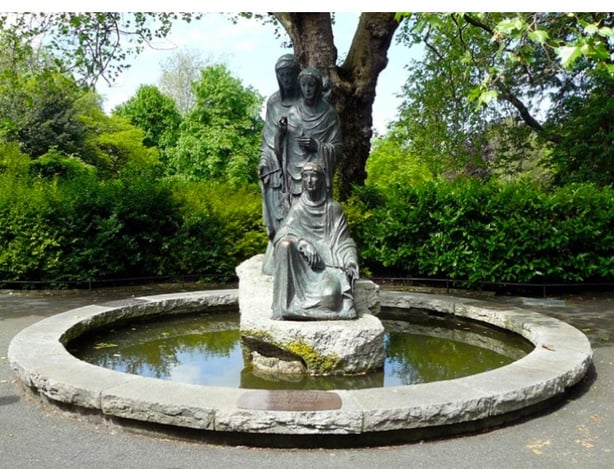 Initiated by the Dublin-based Save the German Children Society and organised by the Irish Red Cross, this was a rescue mission to help vulnerable children on mainland Europe suffering after the war. It included over 400 German children struggling to survive in destroyed cities who were brought to Ireland to be fostered by Irish families. The first 88 children arrived into Dún Laoghaire harbour on July 27th 1946, 75 years ago this month.
Most of these children stayed in a reception centre in Glencree, Co. Wicklow for approximately six weeks in quarantine before being placed with families. The children's stay usually lasted three years, but was longer in some cases. In fact, 50 children remained in Ireland or returned from Germany, due to difficulties readapting to life there.
The majority of German children chosen for Operation Shamrock came from the Rhine-Ruhr area, one of the worst bombed areas in Germany. Also, as a strongly Catholic region, it appealed to Ireland's predominantly Catholic population. However, about 20% of the children were of Protestant faith and fostered by Irish Protestant families.
We need your consent to load this YouTube contentWe use YouTube to manage extra content that can set cookies on your device and collect data about your activity. Please review their details and accept them to load the content.Manage Preferences
From RTÉ's True Lives, Irish Red Cross volunteers Joan McCarthy and Betty Halpin remember the arrival of German children in Ireland as part of Operation Shamrock
Apart from religious criteria and an endeavour to keep siblings together, matching children with their foster families appears to have been rather haphazard. For example, there appears to have been no follow-up visits to check on how children were faring. Nonetheless, as recent interviews with Operation Shamrock children reveal, the experiences of most (though not all) of these children appear to have been overwhelmingly positive, with one person recalling that "it was the best thing that could have happened to me."
Given the current level of national debate surrounding childhood experiences of vulnerable children in Ireland of the mid-20th century, it is surprising that there is not more awareness about this rather neglected episode in Irish history. In the past few decades, Operation Shamrock has been covered in a few newspaper articles, a documentary film and featured on some radio and television shows. A small number of academic studies were conducted also on the topic.
We need your consent to load this Vimeo contentWe use Vimeo to manage extra content that can set cookies on your device and collect data about your activity. Please review their details and accept them to load the content.Manage Preferences
From Ravenhill Films, Operation Shamrock follows Elizabeth O'Gorman, who arrived in Ireland as part of Operation Shamrock, as she tries to find some of the other children who were involved
But more creative, cultural treatments of this chapter in our history are still rare. This both reflects a general lack of remembrance of Operation Shamrock by the public and perpetuates it. Monica Brandis' recent publication The Children from Operation Shamrock is a welcome addition to a limited body of work. She describes her 2020 book as an "unusual compilation of historical analysis, oral history interviews and creative writing".
The 18 short stories are based on details from her interviewees' recollections so that "the children's experiences…are more tangible and more universal at the same time, thereby offering an interpretation of the truth on a deeper level." Through these stories, Brandis shows how creative responses to an individual's past experiences appeal to the empathetic imagination, fostering understanding in a way that a factual account could never achieve.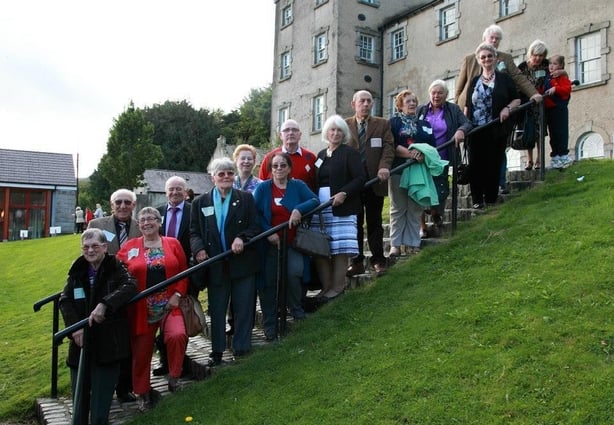 Two other lesser-known creative works on Operation Shamrock also merit attention. Based on meticulous research by their respective authors, both are written from the perspective of a young German boy from the Ruhr region who travels to Ireland as part of Operation Shamrock. The first, the rather whimsically entitled novel, Hitler and Mars Bars (2008), is by Canadian-Irish author Dianne Ascroft. The novel's main character Erich Schnell was inspired by an acquaintance of Ascroft's husband. Beginning in an orphanage in Germany, it traces Erich's mixed experiences of being fostered by different Protestant families, from age four to 14 until his departure for England to take up an apprenticeship.
A Hook in the Heart was performed and filmed in Scarriff, Co. Clare in January 1994, with a cast of 75. Clare-based playwright Paul Brennan wrote the play so the community could learn about this aspect of their local history. The experiences of the protagonist, Ernie Berkenheier, are closely based on the life of Ernst Berkenheier, fostered by a Catholic farming family for nine years in east Clare. The script draws on a six-hour interview Brennan conducted with Berkenheier in 1993.
Cultural commemoration is a powerful way to remember and understand historical events. Indeed, as Emilie Pine puts it, it often remains "the remit of culture to continue to remember." As with other historical events, creative responses, like exhibitions, novels, plays and films thematising the experiences of Operation Shamrock children are ever more necessary as we draw further away from the lived memory of such experiences.
---
The views expressed here are those of the author and do not represent or reflect the views of RTÉ
---