Analysis: Nurses and midwives provide care from womb to tomb, yet strategic planning and investment are urgently needed to address current and future challenges.
2020 was designated International Year of the Nurse and Midwife by the World Health Organisation (WHO) to highlight and celebrate the work of nurses and midwives and bring attention to what needs to happen next for the professions.
To mark the year, the WHO published a landmark report, State of the World's nursing 2020 - Investing in education, jobs and leadership, highlighting the global shortage of nurses, estimated at 5.9 million.
The arrival of COVID-19 in 2020 meant there was little time for celebrations but the work that nurses do suddenly became highly visible. This visibility translated into an increase in interest in nursing and midwifery across society including in the media, CAO applications, and the Dáil where a new and intense interest in nursing students at times reached fever pitch.
Nurses and midwives provide care from womb to tomb, and their scope of practice is ever broadening. Patients in hospitals nowadays are sicker, require more complex care, and the public's expectations of them are higher.
Nurses and midwives must be up-to-date with scientific literature to deliver best practice care. The pandemic has illustrated that nurses and midwifes are a highly responsive, adaptable and agile workforce.
In Ireland, we are experiencing a demographic shift with people living longer. Better treatment protocols for chronic illness means more people have higher health care needs for longer.
Responding to this changing demographic, a new policy framework for Ireland - Sláintecare - lays out a roadmap for a reconfigured health service. This will require nurses and midwives to pivot into new roles, in new settings and operate at higher levels of clinical autonomy.
They will increasingly need to undertake full episodes of care from assessment, diagnosis and treatment to discharge, as healthcare transitions from acute settings into community and primary care.
Policy and practice landscapes will change and physical infrastructure, indemnity and regulatory changes will be required. Regulatory changes should now be in train to ensure that nurses and midwives are enabled to be autonomous practitioners.
We need your consent to load this rte-player contentWe use rte-player to manage extra content that can set cookies on your device and collect data about your activity. Please review their details and accept them to load the content.Manage Preferences
From RTÉ News, Six One News, 'a steep learning curve' and a 'mix of emotions' is how graduate nurses and junior doctors have been describing their first year of work during a major health crisis.
Tele-health, digital healthcare and remote care, which materialized rapidly during COVID-19, have laid the foundations for the implementation of Sláintecare but nurses and midwives will need support and protected time to become more competent in the use of technology before this transition occurs.
While the pandemic currently dominates the healthcare landscape, when the virus is finally contained through vaccination, the focus will return to chronic illnesses like diabetics, obesity, heart disease, stroke, and dementia. Ageing, fragility and mental health agendas will also demand more focus.
There is an immediate need to increase the number of student places on nursing/midwifery programmes to address the current shortage. By 2030, Ireland must significantly increase the capacity of nursing and midwifery education providers to facilitate the entry of school leavers as well as mature applicants into these courses.
The education of nurses and midwives is expensive requiring high staff-to-student ratios, comprehensive support structures, equipment and infrastructure.
Further resources are needed, to ensure that nursing and midwifery students have adequate numbers of appropriately trained personnel in academic and clinical settings. Investment is also required in simulated authentic practice labs in the HEIs to reduce demand for the limited number of clinical placements that are available.
The demographic profile of academic staff in HEIs is not favourable for sustainability or succession planning, as many nurse academics currently in posts will reach retirement age before 2030 and there is insufficient capacity in the system to replace them. Many nursing schools and departments are under strain in terms of staffing, space, equipment and infrastructure.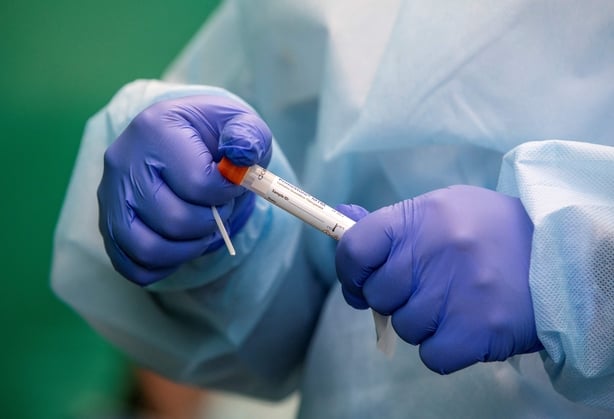 Investment is needed to ensure a supply of appropriately qualified academics with doctoral level degrees will be available in the system to facilitate the increment in student numbers to be accommodated over the next 10-20 years.
Furthermore, the health and well-being of nurses and midwives must be better protected; burn out and exhaustion, always issues of concern in these professions, have been particularly acute during the pandemic.
Supports are needed to enhance the retention of nurses and midwives currently in the health service. Nurses and midwives care for vulnerable and marginalized populations and have themselves recently been designated a vulnerable population by the WHO.
We need to examine the ethics of our high reliance on migrant nurses who work away from their families and home situations while home grown nurses leave Ireland in large quantities each year.
Many nurses and midwives wish to travel to gain new professional and life experiences but many are forced to leave their families behind them while they work abroad, sometimes in precarious situations, with little support structures around them.
While the gratitude shown to nurses and midwives during the pandemic was most welcome, this will not sustain the profession into the future. Strategic planning and investment are urgently needed with cross-cutting government departmental cooperation.
It will not serve nurses, midwives or society well if the education of nurses and midwives becomes politicised and misrepresented as a cheap labour debate. Carefully considered but swift action is needed across academic and clinical nursing sites now.
---
The views expressed here are those of the author and do not represent or reflect the views of RTÉ
---