Analysis: Cacao ceremonies has hit the mainstream, especially with lockdown-related woes increasing its popularity, but the uncritical embrace of it – explicitly marketed as Mayan – is deeply problematic.
A heart opening mirror to the internal world, a sacred space full of flowing energies, and a powerful plant medicine to release your trauma and embrace healing are just some of the benefits promised by the purveyors of the latest new-age trend in spiritual awakening: cacao ceremonies.
For the modest price of €33, you can join any number of online cacao ceremonies, preferably accompanied by a cup of 'ceremonial cacao' so you can fully immerse yourself in the experience. Selected by the cacao spirit herself, this too can be purchased through your 'trained facilitator's' website, for a mere €45 for half a kilo.
Ten or even five years ago, few people outside of Guatemala's small bubble of expatriate hippies 'living the good life' in Lake Atitlan had heard of cacao ceremonies.
However, with Angela Scanlon dedicating a recent podcast to the phenomenon and Louise O'Neill instagraming her morning cacao ritual, cacao has well and truly hit the mainstream.
Since first reporting on this last year, there seems to have been a veritable surge in the cacao business as these self-declared shamans and healers capitalise on a year of pandemic and lockdown-related stress, anxiety, depression, and the ever-increasing need for human connection.
We need your consent to load this rte-player contentWe use rte-player to manage extra content that can set cookies on your device and collect data about your activity. Please review their details and accept them to load the content.Manage Preferences
From Jennifer Zamparelli on 2FM Mindfulness is used in schools and workplaces to solve anxiety, ease stress, and even increase productivity. But what if it doesn't work for you and adds to your stress? Neuroscientist Brian spoke to Jen about this and answers the question 'Can there be too much mindfulness?'
In a year where statues of slavers and colonialists were toppled across the world, the British Royal family was held to task for its legacy of colonial racism by Meghan and Harry and the media covered Ireland's own complex relationship with race and empire to an unprecedented degree, the uncritical embrace of cacao ceremonies – explicitly marketed as Mayan – is deeply problematic.
In fact, the production and marketing of cacao ceremonies reproduces disturbing colonial dynamics.
While Keith's Cacao, purportedly the 'original and the best', relies on 1960's flower-child nostalgia to market his product, many other brands are constructed around the appearance of authentic indigeneity.
Using images of traditionally dressed indigenous women to sell their products, represents a cultural 'brownface' that is little better than the infamous blackface of brands like Aunt Jemima or Uncle Bens. A quick search for #cacaoceremony on Instagram yields carefully curated images of western, mostly white, people draped in white robes and sitting in the lotus position.
The few indigenous faces which appear are usually photos of women peeling, toasting, or processing cacao. The division is clear: indigenous families bestow authenticity through their labour while the Western consumers concern themselves with business of healing.
Most brands stress the rootedness of this practice in ancient Mayan wisdom yet the cacao ceremonies marketed across Europe and North America have never been practiced in Mayan territories.
Cacao, once used as a form of currency, does have a spiritual and cultural significance to Mayan peoples, as are all seeds. It is the far less glamorous maize, however, which is fundamental to Mayan spiritual beliefs.
Since the Spanish conquest 500 years ago, Mayan spirituality, still very much alive throughout Mesoamerica, has been demonised by Christians.
Its practice has and continues to be an act of resistance to colonial domination in the face of a cultural and spiritual persecution that has not ceased.
Last year Domingo Choc, a community leader and Mayan Ajq'ij (spiritual guide) was brutally murdered. The Tzk'at Network of Ancestral Healers, face constant threats and intimidation for accompanying women involved in social struggles through spiritual practice.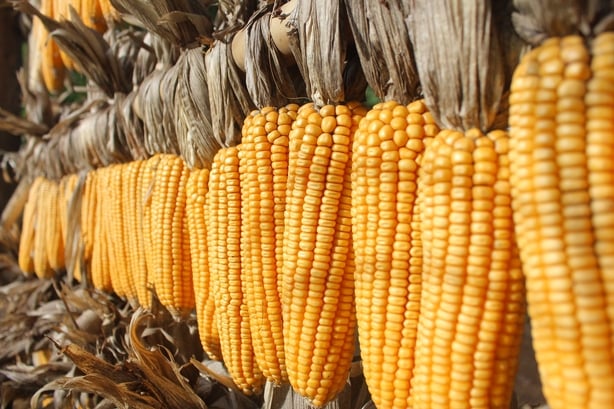 These struggles include the defense of their ancestral land rights and the earth, forests, rivers and livelihoods from the destruction caused by mining, palm oil plantations, and the imposition of big dams.
Western shamans, healers and consumers of cacao do not have to worry about their lives or livelihoods in the misappropriation of these practices. I wonder how many of those benefitting from cacao ceremonies, either spiritually of financially, have engaged in genuine solidarity with the peoples from whom they are extracting their ancient wisdom and healing?
Have they, for instance, supported the campaign to demand justice for the murder of Lenca indigenous rights defender Bertha Cáceres? Or written a letter calling for the release of Bernardo Caal from prison, where he is serving a seven year sentence for defending Maya Q'eqchí territory from big dams?
There is no doubt the deep need for healing across our damaged planet, particularly as we face with a global pandemic which has called into question the political, social and environmental toxicity of late-stage, 21st century capitalism. However, to be truly transformative, rather than a consumerist panacea which reproduces exploitation, healing must transcend the personal.
We can learn from the Mayans by weaving healing into our political struggles for collective and planetary transformation. It is not all joy, sunshine, magic and heart opening.
More often than not, it is a slog and if a cup of hot chocolate is what you need to help you stay the course then great, but it is certainly not a fix in itself.
---
The views expressed here are those of the author and do not represent or reflect the views of RTÉ
---