Analysis: Ellen O'Mara Sullivan was one of the team behind the Film Company of Ireland which was established in 1916
The story of Ellen O'Mara Sullivan is intriguing and inspiring. Born in Limerick to a politically active family who ran a successful business, she was not a likely candidate for involvement in the film industry. Yet in March 1916, one month before the Easter Rising, she was part of the team that established the Film Company of Ireland, the first significant Irish fiction film company, and she went on to play a major role in the company until her untimely death in 1919.
Ellen was born in 1882 to Ellen and Stephen O'Mara. Her father, Stephen, was the mayor of Limerick and a Parnellite MP and the family also ran a thriving pork and bacon business. Sullivan's father was frequently absent from home, attending parliament in London or travelling nationally and internationally for politics or business. In his absence, he relied on other members of the family, his wife and later his sons to keep the business going in Limerick.
Letters show a loving marriage between Ellen's parents and a true partnership in relation to the business, with Ellen senior and Stephen working together and depending on each other to drive the business towards success. Their children were being offered an example of a successful marriage where both partners worked together to achieve business success.
We need your consent to load this rte-player contentWe use rte-player to manage extra content that can set cookies on your device and collect data about your activity. Please review their details and accept them to load the content.Manage Preferences
From RTÉ Radio 1's Drivetime, Myles Dungan examines the early days of the film industry in Ireland and, in particular, the Film Company of Ireland
Did Ellen copy their example when she married the Irish-American James Mark Sullivan in 1910? It seems likely that she did to some extent, as her husband became the co-owner, along with Henry Fitzgibbon of the Film Company of Ireland. While these two men owned the company, records show that Fitzgibbon had little involvement with the day-to-day running of the film business and that he was living in America one year after its establishment. Ellen and James, on the other hand, were living in Dublin and the first three years of the film company were busy and eventful.
In March 1916, the establishment of this indigenous film company was greeted with delight in the press. The company had a busy first month hiring actors and directors from the Abbey Theatre and establishing their office. Unfortunately, they did not have a crystal ball and the office, located in Henry Street, Dublin was destroyed during the Easter Rising one month later.
An indication of the energy and resilience of this company can be seen by how they quickly overcome the losses incurred, set up new offices in Dame Street and made a number of short films over that summer. In August 1916, their first film was ready for screening. It had its premiere at the Bohemian Picture Palace, Phisborough, Dublin and was warmly received in the press. The new company had arrived and was making a splash.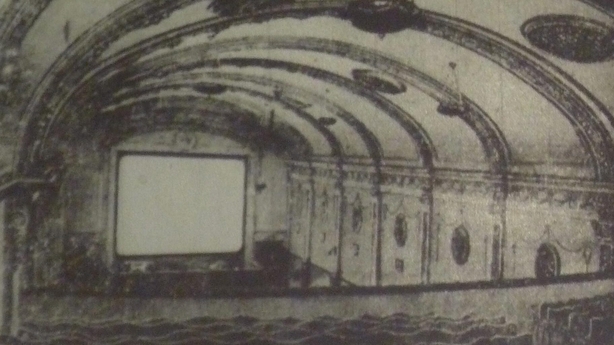 Production continued throughout 1916 and into 1917. However, the company ran into liquidation difficulties and twice appeared before the courts, In the first court appearance in June, it was shown that Ellen had invested £500 in the company and, after the second court appearance in September 1917, the company was liquidated and all assets transferred to her making her the first Irish female owner of a film production company.
Ellen's intervention saved the company and gave it the financial stability required to continue making films. Without this interventionm it is likely that the company would have collapsed and the history of Irish film would have been very different.
Instead, the company began production on its first feature length film at the end of 1917. This film, directed by Fred O'Donovan from the Abbey Theatre, was an adaptation of Charles Kickham's very successful novel; Knocknagow or The Homes of Tipperary. Shot on location in Co Tipperary, it was a huge undertaking for a young film company who had previously just had made short films. A feature length film, shot on location many miles from base was a serious logistical undertaking as well as a creative and artistic challenge for the fledgling company.
We need your consent to load this YouTube contentWe use YouTube to manage extra content that can set cookies on your device and collect data about your activity. Please review their details and accept them to load the content.Manage Preferences
Film Company of Ireland's Knocknagow (1918)
It is likely that Ellen had a major role to play in organising the production. Letters from her nephew describe how he lived with Ellen and James in Dublin in 1917 and 1918 and he describes them both working in the office of the Film Company of Ireland.
In 1918, Ellen traveled to America with James to promote their films and to try to find a distributer for them in this important and lucrative market. They met with some success there and returned home to Dublin in early 1919. At this stage, one of their children had become seriously ill and did not survive. In nursing him, Ellen also lost her life.
This death seems to have put an end to the Film Company of Ireland. James Mark Sullivan returned to America with his remaining children and the company made only one subsequent film. While it is hard to trace the contribution of women to the film industry in this era, the story of Ellen O'Mara Sullivan shows that she made a mark on this first Irish film company and the history of Irish film owes a lot to her.
---
The views expressed here are those of the author and do not represent or reflect the views of RTÉ
---