Opinion: at the start of the third decade of the 21st century, Ireland is in a far better place compared to the UK
In 1976, my family left Italy for Canada when I was 10 years old. Two years later, we moved to England, a place I called 'home' for the next 20 years. I went to school in Camden Town, university in Sussex (BA) and the London School of Economics (MA and PhD) before securing my first lecturing post at the University of Manchester. In 1997 I moved to Yale for a year, and then Dublin (UCD) and finally Cork (UCC). I've lived in Cork since 1999 and this is now my 'home'.
Growing up I considered myself an Anglophile. I always regretted the fact that Italian philosophy looked at Germany rather than England for inspiration: it was always Hegel and Heidegger before John Locke and John Stuart Mill. In my view, this made Italian politics dangerously holistic rather than individualistic. I blamed the advent of fascism and the lack of respect for individual rights on the gap of a British-style liberal tradition in Italian political philosophy.
Moving to Ireland 20 years ago reinforced my mindset, at least initially. Ireland reminded me of Italy, except that in the Irish context Thomas Aquinas and the Natural Law tradition replaced the Hegelian transcendental Geist. I found this dispiriting, and the UK remained my anchor. As a true anglophile I kept listening to the BBC and reading The Guardian.
We need your consent to load this rte-player contentWe use rte-player to manage extra content that can set cookies on your device and collect data about your activity. Please review their details and accept them to load the content.Manage Preferences
From RTÉ Archives, Mark Little reports for RTÉ News on how The Guardian newspaper was not distributed for sale in Ireland due to the publication of an abortion clinic advertisement in 1992
In my first job in Ireland, I was shocked to hear from my students that you could lose your job in an Irish primary or secondary school if the board of management found out that you were part of the LGBT community. Back in 1998, the idea of same-sex marriage in Ireland was on a par with the most ludicrous utopian science fiction. For many people, the ban on abortion was unassailable, being part of the fabric of Irish identity. I found all this very troubling.
I was also frustrated by the informal nature of decision making in universities and other institutions, where what was said in corridors counted a lot more than what occurred in meeting rooms. This was the Ireland of Bertie Ahern at a time when the excesses and corruption of the Charlie Haughey years were only a recent memory. Lest we forget, the Moriarty Tribunal established that Haughey stole €45 million in today's money from taxpayers.
But that was 20 years ago, and thankfully a lot has changed since then. As the years progressed, I became disillusioned by UK politics and society, including some of its quintessential institutions. John Humphrys on the Today programme on BBC Radio 4 became insufferable, and the level of journalism in the written press (apart from The Guardian) often unreadable.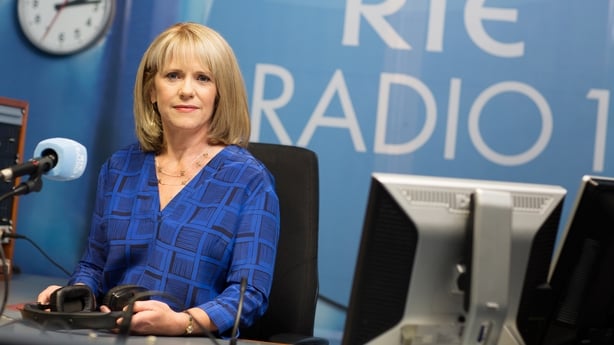 I grew to like the balanced professionalism of RTÉ and I soon came to realize that Mary Wilson on Drivetime was better than anyone I ever came across on the BBC airwaves. Punching above its weight, even RTÉ Brainstorm could be favourably compared to similar opinion platforms around the world, notwithstanding the meagre resources at its disposal. The fact that the Irish Times has a weekly column on philosophical matters edited by Joe Humphreys is both extraordinary and highly commendable.
In the last few years, political events in the UK have rocked the foundations for even the most fervent anglophiles. The racism and xenophobia unleashed by Brexit are the antithesis of what Locke, Mill or Karl Popper preached, and the corrupt sense of entitlement of Boris Johnson and his cronies in the Conservative Party today are an affront to the true values of liberal democracy - and that's even before we consider the toxic populism of Nigel Farage. Even my alma mater, the LSE , is not above reproach: in 2011 it became engulfed in a scandal for accepting a £1.5m donation from a charity run by Saif al-Islam Gaddafi, one of its PhD students and son of Libyan dictator Muammar al-Gaddafi.
At the start of the third decade of the 21st century, Ireland is in a far better place compared to the UK. This doesn't mean that there aren't serious problems in Irish society and politics. The treatment of refugees in Ireland, especially around Direct Provision, is nothing short of shameful. Sexism is still rife and discrimination against the Travelling community and other minorities is still pervasive. The growing economic inequalities across Irish society fuelled by the forces of neo-liberalism are still posing huge challenges.
In England today, prejudice, bigotry and social distrust have reached epidemic levels
But at least Ireland's trajectory is pointing in the right direction, to a more progressive, liberal, and tolerant society. In England today, prejudice, bigotry and social distrust have reached epidemic levels. In the political culture I admired as an Anglophile in my youth, there was no place for the Windrush scandal or the lies told to the voters before a referendum, or the slouching posture in parliament during a debate, or the proroguing of parliament, and certainly not the breaking of international law.
My English-born wife became an Irish citizen a few years ago, and I hope to do the same soon. I'm no longer an Anglophile, I now consider myself a proud Hibernophile.
---
The views expressed here are those of the author and do not represent or reflect the views of RTÉ
---